Time to Look for Unconventional Gas in the Middle East
by Ahmed Maameri
|
Rigzone Contributor
|
Friday, March 15, 2013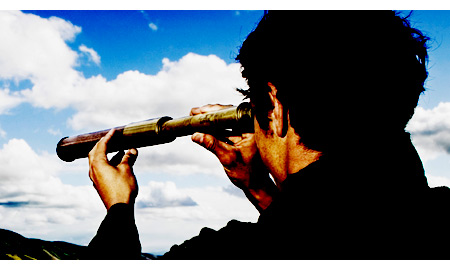 The most worrying problem of all in the Middle East and North Africa (MENA) region is also the most ironic. In a region with an estimated 1,496.2 trillion cubic feet (Tcf) of natural gas, according to the latest BP Statistical Review of World Energy, there appears to be scarce supplies of gas to the countries in the region mainly because of the rapidly growing population which is placing ever increasing demands on gas for electricity generation and water desalination.
The numbers mentioned above says half the truth, as the majority of reserves are hard to extract and requires advanced technologies, which means that the cost of extraction will be high.
In addition to the important conventional reserves, results from recent gas exploration and appraisal activities indicate that the region holds substantial resources of unconventional gas, especially tight gas and shale gas.
Regardless of the existing highly productive conventional gas fields and reserves in this region, shale gas and tight gas-related exploration and appraisal activities in several countries in the region have increased and are expected to pick up pace going forward, with the goal of identifying the potentials first, rather than proceeding to the development.
Algeria is taking the lead in this domain, and Algerian Energy Minister Youcef Yousfi revealed that he believes that his country's reserves of shale gas are equal to that of the United States. Algeria's state energy company, Sonatrach, has signed a cooperation agreement with Italian company Eni SpA, for the development of unconventional gas in Algeria, with a particular focus on shale gas.
"We have launched four studies to evaluate the potentials of shale gas and liquids, in partner with Eni, Talisman, Shell and Anadarko, and we are in discussion with other companies for similar projects. All these studies will go through a pilot project either in partnership or with our proper efforts," said Abdelhamid Zerguine, chief executive office of Sonatrach.
Sonatrach has also drilled first shale gas well using its own resources, Abdelhamid Zerguine said.
"Using our own efforts, we have finished the drilling of the first shale gas in the central part of the Sahara. The initial interpretation of the data of these wells showed that the potential of gas are similar to those basins [known] around the world. The well has completed, and we will be conducting a simulation test by end 2012. A second drilling is currently underway," he added.
In the neighboring country, Libya, technically recoverable shale gas is estimated at about 290 trillion cubic feet according to data from the U.S. Energy Information Administration.
"Gas has never been a priority for us, but it is now. We may have some of the most important shale gas deposits in the world," National Oil Co. Chairman Nuri Berruien said during a North Africa Gas Summit held in Vienna last year.
"Right now we are evaluating the reserves and talking to our partners," Berruien said. "The potential is definitely there."
In Egypt, because of the absence data of unconventional gas resources in the country, it has formed a committee composed of representatives from all government entities that can contribute to exploration of shale gas.
The committee is tasked with gathering all possible relevant data, including assessing what the country has in terms of shale gas, looking at reports and research conducted in other countries on a regional level, and looking at what producing countries have done to reach the stage of production.
It also collaborates with companies like Halliburton Co. and Schlumberger Ltd. to gather data related to the shale gas exploration. Local media reported that discussions over investments in unconventional resources are set to take place in early 2014. Authorities are also working on the terms and conditions of operations at shale gas fields, as the current conditions don't encourage investors to explore unconventional resources.
In Saudi Arabia, U.S. oilfield services company Baker Hughes estimates Saudi Arabian shale gas reserves at 645 Tcf, the fifth largest such reserve in the world. The country's conventional gas reserves are estimated to be around 279 Tcf.
Saudi Aramco has begun pilot projects using high-end technology to extract unconventional gas, including tight gas and shale gas. The first unconventional gas wells are planned for this year.
"Saudi Arabia's unconventional gas reserves resource base is large. The numbers are in the hundreds of Tcf, which are recoverable," Khalid Al-Falih, president and chief executive officer of Saudi Aramco said, cautioning: "Until we do the exploration and pilots, we will not be able to bank on them, so to speak."
Oman is also investigating exploration for shale gas, as the Sultanate looks to ease the gas squeeze holding back its industrial and petrochemical sectors.
"At the moment we are not drilling. It is just a study," said Khalifa Mubarak Al Hinai, advisor at the Ministry of Oil and Gas, according to the Times of Oman.
BP said that it is considering going ahead with a $20 billion (AED 73.45 billion) project to produce tight gas reservoirs deep under the Khazzan and Makarem fields in the north-central region. Negotiations are continuing.
The United Arab Emirates (UAE), instead, opted for the development of sour gas fields. It is currently developing the Shah Gas field in joint venture with Occidental Petroleum Corporation (Oxy). The $10 billion project is being developed by Alhosn Gas, a joint venture between Abu Dhabi National Oil Company and Oxy which holds a 40 -percent participating interest in a 30-year contract.
The field's high H2S content - 23 percent in the well fluid – means that in addition to key HSE design and implementation considerations, it will pose certain unique challenges due to the sheer scope of work to be done. The SGD project will also have a total of four trains – the largest in the world - for the massive Sulphur Recovery Units (SRU) that would process the 1 billion cubic feet per day of sour gas. The SRUs will have a capacity of 2500 T/D.
Kuwait is also tapping the development of the Jurassic field, and has signed a technical cooperation contract with Royal Dutch Shell plc.
While OPEC members are assessing their unconventional resources, with a particular focus on unconventional gas rather than unconventional oil, because of the abundance of conventional oil, Jordan - which suffers from the absence of hydrocarbon reserves - aims to extract 40,000 barrels of oil per day from its huge shale oil reserves by 2016 to meet the increasing local demand, said Bassam Gagish, chief executive of The Jordan Oil Shale Energy Company.
While countries in the region are evaluating their shale gas reserves, they don't expect to start the development of these wells any time soon, due to the absence of clear environmental legislation related to the exploration of these resources.
Generated by readers, the comments included herein do not reflect the views and opinions of Rigzone. All comments are subject to editorial review. Off-topic, inappropriate or insulting comments will be removed.