Cuadrilla Resources: On its Way to UK Fracking
|
Thursday, March 14, 2013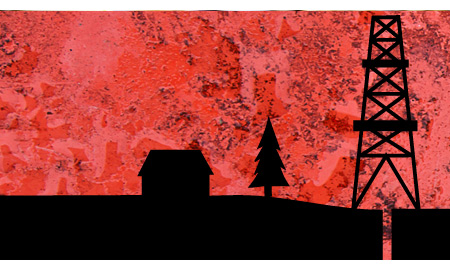 Last December saw the UK Department of Energy and Climate Change announce that the UK government had allowed the resumption of exploratory hydraulic fracturing (fracking) for shale gas in the country.
The news came after a lengthy moratorium with respect to the practice that had been in force since May 2011, when two small seismic tremors were detected near the country's only fracking operation in the Bowland Basin to the east of Blackpool in Lancashire, northern England.
In the densely populated UK, fracking has been opposed by green pressure groups and people who live close to fracking operations. While the green lobby appears concerned that the drilling for a potentially cheap source of gas will encourage the UK to generate greater carbon emissions, residents close to operations fear that seismic events connected to fracking could cause them and their properties harm while fluids used in fracking might enter the local water supply with some calling for greater regulation.
UK proponents of fracking argue that any risks are minimal and that the country would be giving up on tens, and perhaps hundreds, of trillions of cubic feet of extractable natural gas if the government permanently banned the practice.
Cuadrilla Resources, the company which is operating in the Bowland basin and (so far) the only firm engaged in hydraulic fracturing for shale gas in the UK, saw its preliminary estimate of 200 trillion cubic feet (Tcf) of gas resources held within its license area on the basin upgraded to 300 Tcf in December by the British Geological Survey (BGS).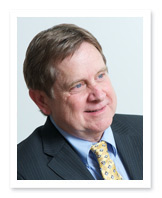 "From what I understand there are four or five basins around the UK that could be similar to the Bowland basin. And right now, as a company, we're looking at other potential areas as one of a number of potential bidders for the 14th [UK Onshore Oil and Gas Licensing] Round," Cuadrilla Development Director Mark Miller told Rigzone in a recent phone interview.
"The BGS recently came out with a number for the whole of the UK ... I think it was about 1,500 Tcf. That's a resource, not a projection of recoverable reserves."
Actually, the BGS estimate – announced in February this year – ranged between 1,300 Tcf and 1,700 Tcf but the significance of this estimate should not be understated since it was significantly greater than the organization's previous estimate of shale gas around the UK.
For now, though, Cuadrilla is focused on the Bowland basin where the company has already established a handful of exploration wells.
"The main objective of our work during the next 18 months is to frack two of our exploration wells to enable us to see what they'll flow at and try to get some estimate of the early decline rates. From that we should be able to make some projections of what a typical well would recover, but what we're expecting is something that is similar to the North America shale plays which would suggest that you could recover 20 to 30 percent of the reserves that you contact with that well," said Miller.
"Currently we have the Banks [Becconsall] site, the Preece Hall site and we have the Grange Hill site. Additionally we have a well planned for drilling at Anna's Road. However, we are working with the county council to obtain planning permission for that well and it may not be started in 2013.
(In fact, since Miller's interview with Rigzone, Cuadrilla Resources has announced that it will delay actual fracking of wells on its sites until 2014, while it conducts environmental impact assessments.)
"All of those are exploration wells. None of those right now are targeted to be long-term production wells. So we're going to use the two that we frack during the next 18 months only for the purposes of testing."
Once those two tests have been completed, Miller hopes that the firm will be able to put in its first multi-well pilot pad sometime during the next 18 to 24 months.
"That's really when the first long-term test will be conducted," he said.
UK Regulators are 'More Than Competent'
It was the seismic tremors connected to the initial testing that Cuadrilla carried out in the spring of 2011 that anti-fracking activists seized upon when they attempted to get fracking permanently banned in the UK. The company has since installed seismic monitoring equipment at both its Anna's Road and Banks sites that will enable Cuadrilla to use early-detection to prevent a level of seismic activity that the public might be concerned about. This early-detection system is based on a "traffic light" system that is already used in the Netherlands and Germany.
However, there is also the question of what kinds of fracking fluids the company might use at its sites in Lancashire and some voices have expressed concern that onshore activities such as fracking will not be properly regulated in the UK.
Miller wants to allay these people's concerns.
"Let me start with the public concerns about the regulators. The regulators are more than competent to oversee shale gas drilling on land. Constructing a shale gas well on land is no different to constructing any other type of oil and gas well on land or any different from an offshore well, except for the type of rig used. Certainly the scale and the number of wells have to be looked at, but the well-bore regulations and the well-bore specifications are pretty much the same," he pointed out.

"What the regulators haven't done a very good job of, in my opinion, is really informing the public of all the regulations that are already in place. And there are a lot of them.
"One of the best examples we use, when people say there is no regulations, is just look at us! We've been down for 18 months for various studies to be done before we could conduct our work, so there certainly is a regulatory process in place, and there are new permits in place to deal with ground water. So the system is working.
"And I would also like to say that we are very supportive of all necessary regulations to make this environmentally safe, and safe with regard to the health of the population. What we would like to see come out of this are regulations that are both effective, and efficient. That really requires the UK regulatory bodies to work more closely together so that they're not duplicating efforts and I think that's coming with the new Office for Unconventional Oil and Gas [announced in December]. We are optimistic that that's going to be a step in the right direction."
When it comes to the seismic issues, Miller points out that the tremors that have occurred have been very small and well below the limits that would be set with respect to property damage.
"There are really no issues as far as safety is concerned. However, they were felt by a small percentage of the public so our goal is to attempt to conduct our work at levels where any industrial seismicity that would come out of our operations would be at levels that would not be alarming to the community," Miller said.
"I think they were more alarmed by the headlines and by the way it was presented in the media than the event itself. And I think as they come to understand seismicity better they will understand that it really is not a threat whatsoever. But we really do want to conduct our operations at levels where it doesn't disturb the public.
"The design of the traffic light system provides for a shut-down point that is massively lower than what's needed to conduct operations at a safe level. So it's really focused on starting at a low level and just ensuring ourselves that if we have a very small seismic event, one where the public could not even feel it, we could disconnect from that particular fracturing operation and move to a different place in that well and start a new operation without that seismicity escalating to the point where someone could feel it."
No 'Nasty' Fracking Fluids
As far as the fracking fluids are concerned, Miller insists that there are no nasty chemicals going into Cuadrilla's wells.
"We publish anything that we put into the well on our website. And it's there for any of the regulators to come out and inspect while we're fracturing," he said.
"We use water, sand and then we use one chemical called polyacrylamide, which is put in there to reduce the friction so that we can conduct our operations with less friction pressure as we pump water down the pipe to the bottom of the well… It makes the water slippery and has the effect of lowering the pressure by 30 percent at the wellhead so that we can carry out our operations in a more efficient manner, with less energy to pump it and also at a safer rate. It has no reaction with the rock, and it has no properties that enhance the gas flow. It's just used to enable us to conduct our operations at a lower pressure.
"But it's also a material that is used in many other parts of everyday life and one of the most common uses of this is in water purification installations. So it really is something that is selected to be safe and 'green'.
"It's the only [chemical] we've used to date and that's in our designs for the future, but we have requested from the Environment Agency to permit us for a couple of others, and we may not have to use them, but they really are things, again, that are equally safe. The first one that we are permitted to use is biocide, which is just a bacteria killer. It's a water purifier. And the reason we don't use it right now is because we buy our water from United Utilities and it already has that in it. So that water has already had that product added to it and it is drinking water quality and so, basically, we are pumping drinking water down the well and don't need to purify it.
"The second additive we would need to use, and this would be in extremely small concentrations, would be hydrochloric acid and it's the same grade hydrochloric acid that is used in the food processing industry to make beer."
Miller explained that a typical treatment would see half a million gallons of fresh water perhaps have 200 gallons of acid introduced in the front part of the water in order to open up the tiny holes in the well casing.
"We punch holes in the casing so that when we pump fluid it can get from the inside of the casing into the formation. And right there at that point where you place those holes through the casing, sometimes there's metal and cement and debris, and the acid can work its way through that and give us that hydraulic connection to start our fracturing. So it's only a tiny amount and when it flows back it is all reduced back to a neutral pH," he said.
So, in terms of fluids currently being used and which might be used in the future Miller believes that local residents near Cuadrilla's fracking sites have absolutely nothing to worry about.
"Water and sand literally make up 99.8 percent of what goes down the well," he added.
Miller also pointed out that Cuadrilla is committed to following recommendations for safe hydraulic fracturing operations that were set out in a study by the Royal Society and Royal Academy of Engineering in June 2012. As well as the traffic light system the RS/RAE report also recommended that microseismic monitoring should be carried out to assure that fracture growth is constrained to producing formations.
"Microseismic is actually very detailed instrumentation that allows us to map the growth of the fracture. From that, we can tell how far it goes from the well, how wide it goes and how high it goes. We can do that with precision and it's a science that is used all over the world by the oil and gas industry, so it's quite expensive but yet it provides a lot of information," he said.
First Commercial Gas Could be in Late 2015
Cuadrilla's has plans to drill its first hole at Anna's Road. This will be a vertical hole from which Cuadrilla will then look for the best place to drill a lateral hole.
"We had expected that to start by the beginning of April. However, we're waiting on planning permission for that well, and it may have to be drilled in 2014. If that's the case then we will look for one or more other sites to take the place of Anna's Road in late 2013," Miller said.
"The second piece of work we're going to do is the specialized well testing of the Becconsall well, which is a vertical well from which we will obtain a lot of useful reservoir data from the various shale intervals," Miller said, pointing out that the plans is to follow that with the hydraulic fracturing of the Anna's Road well once the horizontal well is completed.
"So we're in the process of putting together the environmental studies for both of those and we'll submit planning applications… in the near future."
Post-frac well testing is expected to be complete by the end of October, while Miller believes that Cuadrilla could be producing commercial gas before 2016.
"Our best estimate at this point would be sometime in late 2015," he said.
"We're assuming that we'll have successful results from the well tests… at Anna's Road and Becconsall, and we're optimistic we will, but that's sort of a key to it. If we don't get the results we were expecting then we would probably look to drill some further exploration wells.
"If we do get the results we're expecting then we will start looking at laying the ground work that we would have to go along with for the first development test site. It would still be somewhat of a test site but it would be the first one that is selling gas into a pipeline that would give us real evidence on how fast a typical well would decline and what we could expect as we go forward."
Whatever happens with Cuadrilla's efforts, Miller is confident that shale gas can make a contribution to the UK's energy needs.
"There's an enormous amount of gas under the ground here. The technology is there in North America and other parts of the world that's successfully extracting this at commercial rates, so there's no reason why it won't work here. Any contribution to the total gas you use that comes from your own country has got to be a real benefit," he said.
And Miller once again pointed out that people in the UK should not fear shale gas fracking:
"This is a safe industry. When you look at the big picture, there are 40,000 wells drilled on land every year in just the United States and another 15,000 wells drilled on land in Canada, so when you look at a few stories that might surface that somebody didn't properly construct a well, it is an extremely small percentage."