Decommissioning to Reach New Heights in 2013
by Robin Dupre
|
Rigzone Staff
|
Friday, March 08, 2013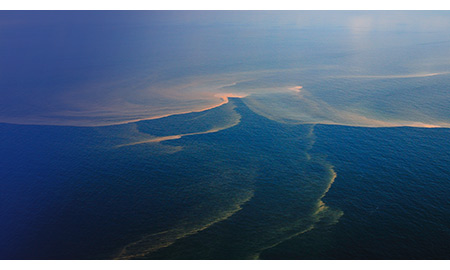 With a staggering $3 billion allocated to the Gulf of Mexico (GOM) decommissioning market over the next five years, it's safe to say that this is currently a hot sector for the industry.
This growing sector is thriving due to a late 2010 federal regulation requiring operators to plug and abandon (P&A) wells and subsequently decommission platforms that have outlived their productive lives. The federal mandate addresses what is commonly referred to as "idle iron" in the industry – wells, platforms and pipelines that are no longer producing or serving exploration or support functions related to the company's lease.
Historically, operators asserted that structures and existing equipment added value to the lease or might one day be used for new, active wells located within the same lease area. However, with natural disasters demolishing equipment and adding additional expenses to the companies' budgets, the idle iron became an increasing problem that had to be addressed.
"In an oil and gas company, decommissioning is the redheaded step-child," said Dr. Joseph Orgeron, Montco Offshore's chief technology officer. "That's an obligation and liability that they have to do at the end of a lifecycle of a well. Oil companies never get excited about decommissioning – it's a final expense with no revenue return."
With the new regulation and the GOM becoming an aging market, decommissioning is generating a boom for home-grown companies that specialize in the removal of structures and seabed debris.
"We are a very small sector of oil and gas; it's just that the growth factor of decommissioning appears to be substantial," said Jimmie "Beau" Martin Jr., sales representative for family-owned B&J Martin Inc. "If we do have a spike, you will see a drop off- so I actually don't want to see a spike."
The decommissioning process varies depending on the water depth, number of wells, size and use of the structure but decommissioning typically involves the following six steps:
Obtaining permits and approvals
Plugging wells
Preparing the platform and pipelines
Abandonment of connected pipelines
Removing the deck and jacket
Clearing bottom and site verification
Currently, 813 platforms on the Outer Continental Shelf in the Gulf of Mexico fit the criteria of idle iron, according to the Bureau of Safety and Environmental Enforcement's records. Of the 813, 359 are scheduled for removal with an October 15, 2013 deadline.
"Last year was the first year that the industry met their [decommissioning] goals," said Orgeron. "We decommissioned what was expected and 2013 expects to be a spot-on year. So it's safe to say, it will be our biggest year."
More than 40,000 wells have been drilled in the Outer Continental Shelf since offshore production began in 1947, and nearly 6,500 producing wells, 4,000 structures and 33,000 miles of pipeline are currently used in the production of oil and gas, according to Bureau of Ocean Energy Management (BOEM). Over 2,300 structures have been removed from the GOM since 1947, and 125 structures have been removed annually over the past decade. But this rate has increased substantially in the past couple of years.
"The Gulf of Mexico is one of the more mature markets on the planet for decommissioning, so others come here to see how we're doing it technically," said Orgeron. "We're blazing a trail that a lot of other less mature countries are keeping an eye on, because they know that ultimately, they'll have to do the same thing."
The decommissioning market offers long-term potential with a vast range of opportunities to the right companies with the right skills.
The oil and gas industry has added 100,000 jobs in the GOM in the past two years and is expected to add another 80,000 jobs by the end of 2013, bringing the total to 430,000 jobs, said the National Ocean Industries Association.
"There is room for growth but we have to bring in people that are capable and have the required skill set," Martin added.
The specialized-skilled companies necessary to remove offshore facilities are:
Engineering and project management companies
Clean-up and facilities preparation contractors
Drilling contractors
Subsea contractors
Heavy lift contractors
Disposal/refurbishment contractors
"We are growing even despite the recent tough times," said Orgeron. "We recently built a ship and are in the process of building a sister ship that will focus solely on decommissioning. We are a company that now employs up to 220 – we are growing and will continue to grow."
With such demand being placed on this market, many have their eyes set on how to continue streamlining the decommissioning process while placing emphasis on safety and revenue. In March, Decomworld is hosting its fifth annual Decommissioning & Abandonment Summit in Houston. The conference is set to evaluate decommissioning approaches to improve efficiencies and cut costs while reducing offshore liabilities. The three-day event will feature key operators discussing new ideas and technology to help this growing sector of the industry.
Generated by readers, the comments included herein do not reflect the views and opinions of Rigzone. All comments are subject to editorial review. Off-topic, inappropriate or insulting comments will be removed.