Brazil's Economic Woes Make It Reluctant Successor to Chavez
by Dow Jones Newswires
|
Paulo Winterstein
|
Thursday, March 07, 2013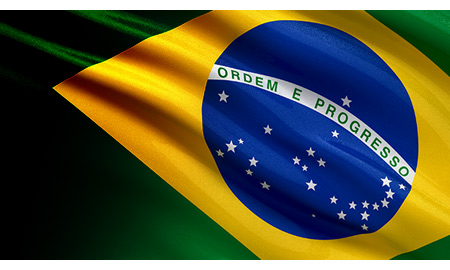 SAO PAULO - The death of Hugo Chavez makes room for Brazil to take a stronger leadership role in Latin America, but the opportunity comes at a difficult time for Brazilian President Dilma Rousseff, who is struggling to restart her country's stalled economy.
Despite being Latin America's largest economy and most-populous country, Brazil in recent years had been overshadowed politically by Venezuela's flamboyant former president, who built strong alliances with the continent's left-wing leaders and challenged the involvement of the U.S. in the region.
"Chavez occupied a huge ideological space," said Rubens Barbosa, who served as Brazil's ambassador to the U.K. and later to the U.S. and currently heads consulting firm Rubens Barbosa & Associados. "What Chavez did was divide the region, leaving Brazil in the middle."
While Mr. Chavez spurned the U.S. and sought to build close ties with its adversaries, such as Cuba and Iran, Brazil took a more pragmatic stance, seeking to expand trade with developed economies as well as emerging markets, and forge friendly relationships with the U.S. and Europe as well as Asia, Africa and the Middle East.
While Venezuela antagonized some of its neighbors, on occasion cutting off trade with Colombia, Brazil tried to act as a mediator for the continent's political conflicts. But Brazil often found itself isolated, being the only Portuguese-speaking country on the continent and, with a population highly concentrated along the Atlantic coast, far from its Latin American neighbors.
While Mr. Chavez's ample financial aid to ideological allies in Bolivia and Ecuador won him popular support, Brazil's more-businesslike dealings with neighbors often led to accusations of economic imperialism.
Analysts say the death of Mr. Chavez creates a temporary power vacuum, but it is one that Ms. Rousseff will be reluctant to fill.
"Dilma [Rousseff] lacks a motive to occupy the space left by Hugo Chavez in Latin America," said Celso Roma, a political scientist associated with the National Science and Technology Institute, a Brazilian think tank. Ms. Rousseff "is worrying herself with building an economy that's attractive to overseas investors and fomenting policies based on international cooperation," he said.
Brazil reported just 0.9% growth in its gross domestic product in 2012 despite a slew of tax cuts and record-low interest rates. With presidential elections coming up next year, Ms. Rousseff is likely to focus on ways to stoke domestic growth, rather that strengthening the country's regional role.
"Brazil is organizing important events like the Confederations Cup, the World Cup, the Olympics and the possibility of hosting the 2020 [World] Expo," said Cristiano Noronha, a political analyst at consulting firm Arko Advice. "These are events that force the country to look inward."
Some, however, say Brazil won't be able to avoid taking a larger role in the region.
"Chavez always sought to wrest regional leadership from Brazil," said David Fleischer, a political science professor at the Federal University of Brasilia. "With his death, Brazil will delicately and pragmatically take that leadership back. Argentina could be a potential threat to Brazil's leadership in the region, but more in words than in practice. Argentina could try to assume Venezuela's role in the region as a country that likes to make a lot of noise."
Analysts say little will likely change economically for Brazil, with Venezuela maintaining its trade deficit with its southern neighbor. Venezuela has hired Brazilian construction firms for infrastructure projects, and that demand is likely to continue, even if Venezuela's opposition party comes into power.
"In itself, Chavez's death doesn't bring about economic or social change in Brazil," said Mr. Noronha.
However, the death of Mr. Chavez could ease a logjam in one of the biggest economic projects between Brazil and Venezuela: the troubled Abreu e Lima refinery joint venture in northeastern Brazil.
Brazil's state-run energy giant Petrobras has waited years for Venezuelan counterpart Petroleos de Venezuela SA, or PdVSA, to come up with loan guarantees for its 40% stake in the refinery, and has watched as PdVSA repeatedly missed deadlines to get its financing in order. Mr. Chavez's death may be an opportune time for Brazil to pull the plug on PdVSA's participation, reducing project costs by eliminating needs for expensive equipment to process the heavy Venezuelan crude that PdVSA was expected to bring to the refinery.
Luciana Magalhaes and Rogerio Jelmayer in Sao Paulo and Jeff Fick in Rio de Janeiro contributed to this article.
Generated by readers, the comments included herein do not reflect the views and opinions of Rigzone. All comments are subject to editorial review. Off-topic, inappropriate or insulting comments will be removed.
RELATED COMPANIES