Brazil's Richest State Joins Battle Against Broader Oil Royalties
by Dow Jones Newswires
|
Luciana Magalhaes
|
Tuesday, March 05, 2013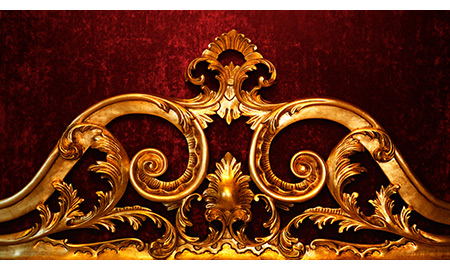 SAO PAULO - Brazil's Sao Paulo state, which accounts for about one-third of Brazil's economic output, is joining fellow oil-producing states Rio de Janeiro and Espirito Santo to fight a legal change that would force them to share oil royalties from existing wells with Brazil's 24 other states, Sao Paulo Governor Geraldo Alckmin said in an interview Tuesday.
Under current rules, state governments keep royalties from oil produced in their states. Congress voted in a law in 2012 to spread the oil wealth to all 27 of Brazil's states. But Brazilian President Dilma Rousseff vetoed a provision in the law that would distribute royalties from wells already under production, limiting the new-distribution regime only to future wells.
Congress, as early as Tuesday night, is preparing to vote on the president's veto and may overturn it.
"We are in favor of preserving president Dilma's veto," Governor Alckmin said. He calculated that the state of Sao Paulo would lose around four billion reais ($2 billion) in tax revenues from 2013 to 2020 if the veto is overturned.
Mr. Alckmin also said the state would consider filing legal challenges in case the presidential veto is overridden.
The dispute over oil royalties reflects the enormous anticipation for increased revenue from Brazil's offshore oil. Brazil has discovered some of the largest finds in the Western Hemisphere in decades under deep water, and is now ramping up to extract the oil.
In the interview, Governor Alckmin said changing the royalty distribution from wells that are already producing oil amounts to changing signed contracts. The governor added that he supports discussing a compromise whereby royalties from new wells are distributed more broadly, but royalties from existing wells should continue to flow to local governments.
Sao Paulo state officials said the revenue loss would tend to worsen gradually, as some of the state's most promising wells are in early phases of production. "The wells in the Santos basin are just starting, but production and tax revenue will increase rapidly," State Finance secretary Andrea Calabi said.
Mr. Alckmin said he spoke with the governors of Rio de Janeiro and Espirito Santo on Monday. The proposed changes would cost the three states around BRL6 billion per year in lost revenues, analysts said.
Rio's Governor Sergio Cabral has already said he would sue to block the change on existing production. According to Rio officials, a change in the rules would affect the state's ability to host the 2014 soccer World Cup and 2016 Summer Olympics.
Mr. Alckmin said that royalties are one of several possible tax and revenue distribution changes proposed for the coming years that could affect the finances of individual states.
These include the revision of the country's state-level ICMS goods-and-services tax. The federal government proposes reducing the complex ICMS tax rates nationwide from rates between 7% and 12%, currently levied by Brazilian states, to 4%, to avoid so-called "fiscal wars."
Governor Alckmin said all proposed tax changes should be debated at the same time in order to ensure that state finances remain in balance.
"Such themes should be discussed in their totality," he said. "They should be seen as a whole and in terms of who wins and who loses."
Generated by readers, the comments included herein do not reflect the views and opinions of Rigzone. All comments are subject to editorial review. Off-topic, inappropriate or insulting comments will be removed.