Saudi Aramco CEO Urges Industry to Change 'Sunset' Views
by Robin Dupre
|
Rigzone Staff
|
Tuesday, March 05, 2013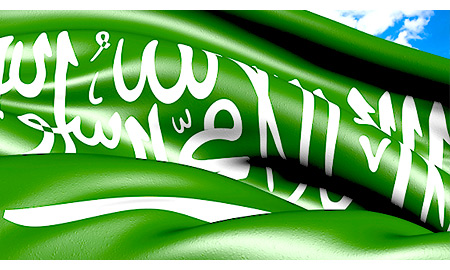 "America has set the pace for the rest of us in the global petroleum industry," Khalid Al-Falih, president and CEO of Saudi Arabian Oil Co. (Saudi Aramco), said Tuesday at his opening keynote address at IHS CeraWEEK 2013.
Al-Falih celebrated the industry's current success but noted there are challenges facing the world's energy industries. Specifically, there are four sweeping issues that are central to achieving a resilient objective.
First, he noted, that market stability is imperative in making the industry more resilient.
"It is not only central for economic recovery today, but is necessary to sustaining long-term growth. I believe if we are to position ourselves for the future, we need to be resilient. Market stability will make us more resilient - in fact, it is necessary," he said.
Second, the industry needs to heed the lessons from the past and to better manage their resources. He specified that by maximizing investments, the industry will better equipped in the future, considering the global financial crisis the industry is currently enduring. By providing a reliable supply of energy to global markets, investments in both the upstream and downstream sectors, the industry will be armed in handling and preparing for certain arrivals that are inevitable, Al-Falih added.
"Although we are on the right track, if history teaches us anything, it is such that a rosy forecast is not always continuous," he said.
"So my friends, let's make sure that we are collectively and individually robust enough to withstand the shocks that we know are out there. Now is the time to think about preparing ourselves for their arrival."
The third issue discussed was safety and environmental stewardship which should serve as a guide for companies to efficiently and effectively run their organizations.
"It's not that policy makers are dismissing environmental priorities," he stated, "and neither are we, but we must have balance. It is not only rational but necessary to provide the world with the energy it demands."
"Renewables have made each of us learn to be more closely in tune with safety and environmental issues, real or imagined, but we must know and understand that they will play a vital role in the future. It is our responsibility to meet our operational and financial objectives without endangering the environment or the health and safety of those around us."
Al-Falih addressed one last issue that he felt will help achieve a resilient objective – attracting and attaining talent.
"We need to attract and harness the right talent," he remarked. "Our industry appears out of touch. Many view us as a sunset industry and we must assure the youth that our industry is complex, our technology is surpassing other sectors and grows at a rapid speed. We must inspire the world's best and brightest to join us."
"In years past, these four realities have profoundly altered the world's energy landscape. For us, it is more certain that our industry will continue to play the major role in fueling the transportation, power and chemical sectors for many decades to come."
Generated by readers, the comments included herein do not reflect the views and opinions of Rigzone. All comments are subject to editorial review. Off-topic, inappropriate or insulting comments will be removed.
RELATED COMPANIES