Cyprus: Frontier Exploration in the Eastern Mediterranean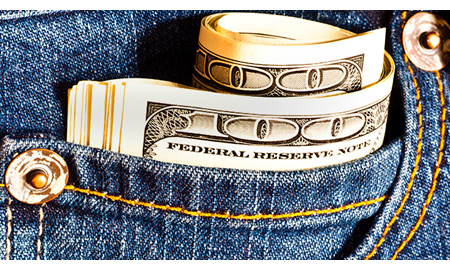 The Republic of Cyprus is hoping it will soon see similar success to Noble Energy's December 2011 discovery of the Aphrodite gas field off the eastern Mediterranean island's southern coast as further exploration activities in Cyprus' Exclusive Economic Zone (EEZ) are set to take place.
The cash-strapped country – which is suffering from exposure to debt-ridden Greece and is awaiting a financial bailout from the European Union and the International Monetary Fund – is keen to see the development of a hydrocarbon basin in its waters and has recently issued exploration licenses to a handful of major international oil and gas companies.
"The discovery of hydrocarbons (around) Cyprus, in conjunction with those found in the wider Mediterranean region, create new realities and prospects for the country," Cyprus Energy Minister Neoclis Sylikiotis said in a January statement.

Before the end of January, a consortium of Italy's ENI S.p.A. and Korea Gas Corporation (Kogas) signed contracts with the Cypriot government to explore for hydrocarbons in Blocks 2, 3 and 9 within the EEZ. This consortium will see ENI as operator with an 80-percent stake in the blocks, while Kogas will hold the remaining 20 percent.
ENI stated at the time that the award was of "significant importance", with the firm excited about the potential for the eastern Mediterranean's Levantine Basin as an exploration frontier with "giant gas potential".
Then, French major Total S.A. signed an agreement Feb. 6 with Cyprus to drill for oil and gas in two blocks – Blocks 10 and 11 – that extend over a combined area of 2,125 square miles southwest of the island in water depths ranging from 3,280 to 8,200 feet. These blocks are adjacent to Block 12 and its Aphrodite field, which Noble estimates holds up to nine trillion cubic feet (Tcf) of gas.
Diplomatic Tensions
Of course, Cypriot exploration for hydrocarbons would not be a proper oil and gas story without the territorial disputes that often accompany the whiff of petroleum.
Just as another island territory, the Falklands in the South Atlantic, has been the subject of renewed diplomatic antagonism between Argentina and the UK recently, old tensions are being reawakened in Cyprus.
Drilling for oil in the Falkland Islands helped bring attention once again to the question of its sovereignty, with Argentina's foreign minister declaring that any hydrocarbons there are Argentinian. In the same way, Turkey has barged into the Cypriot oil and gas story, with Turkish Energy Minister Taner Yildiz recently declaring that revenues generated from drilling should be shared between The Turkish Republic of Northern Cyprus and the ethnically Greek-dominated Republic of Cyprus.
Turkey invaded Cyprus in 1974 which resulted in one quarter of the population of the entire island being expelled from the north, where Greek Cypriots had once made up 80 percent of the population. The island has been partitioned ever since, with only Turkey officially recognizing Northern Cyprus as a country in its own right.
Turkey has threatened that it might take action against any companies involved in drilling for hydrocarbons in the EEZ. But the Cypriot government has made it clear that it has a sovereign right to explore for natural resources on its territory and will continue to do so, while acting in line with international and European Union law.
Despite the Turkish threats, the companies involved in exploring for hydrocarbons are moving ahead with their plans.
Total Plans to Drill in 2014
Cypriot Energy Minister Sylikiotis recently revealed that Total is expected to begin drilling in its blocks in 2014, with the construction of a terminal beginning in 2015. Meanwhile, Noble Energy has asked for permission from the Cypriot government to present its data from Block 12 to Total, ENI and Australian company Woodside Petroleum Ltd. In December 2012, Woodside bought a 30-percent stake in the Israeli Leviathan field, which borders Block 12.
Noble has stated that Leviathan represents the largest exploration success in the company's history. Discovered in 2010, it holds gross mean resources of 17 Tcf of gas. Noble has a near 40-percent operated working interest in the discovery.
"Noble seems to be in the driving seat with the Leviathan discovery in Israeli waters being next door to the Aphrodite discovery in Cyprus and [it] could even be the same reservoir," Hiren Sanghrajka, CEO of oil and gas consultancy Upstream Advisers, told Rigzone.
"The Israeli discovery could be developed by producing to an onshore LNG plant on Cyprus or through an FLNG development."
During the next three years, up to 10 exploration wells are expected to be drilled in Cypriot waters. But before then, this year will likely see Total and ENI work out and present plans for how they will acquire seismic data on their newly-purchased blocks.
Generated by readers, the comments included herein do not reflect the views and opinions of Rigzone. All comments are subject to editorial review. Off-topic, inappropriate or insulting comments will be removed.