TAQA Reviewing Cormorant Alpha Situation after Second Leak
by Jon Mainwaring
|
Rigzone Staff
|
Monday, March 04, 2013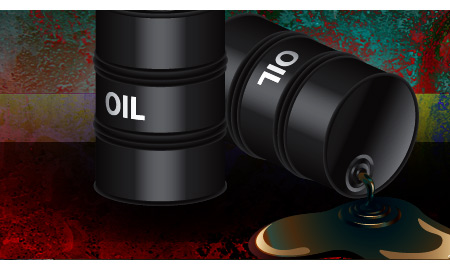 Technical staff at TAQA Bratani are holding a meeting Monday morning to assess the situation at the Cormorant Alpha platform in the North Sea, after another leak was reported Saturday.
The incident is connected to the hydrocarbon leak that occurred on the platform in mid-January, a TAQA Bratani spokeswoman confirmed Monday in a phone call with Rigzone. The original leak was detected in one of the platform's legs and led to the shutting down of the Brent Pipeline System for several days.
"It concerns the same leg on Cormorant Alpha… but it's a different line," the spokeswoman said.
"The Brent Pipeline System has been shut down as a precaution and… there's a technical meeting going on this morning and we hope to get an update out today."
Speaking to Rigzone after the January incident, Oil & Gas UK Economics Director Mike Tholen said that fields that use the Brent Pipeline System account for around 10 percent of UK production. These fields include Causeway and Cormorant East.
TAQA Bratani said that the latest leak, which occurred at 9:40 a.m. (UK time) Saturday, has been contained with no further hydrocarbon release and that the hydrocarbons released in the incident have remained within the platform leg, with no hydrocarbons entering the environment. The company also reported that it removed 71 non-essential personnel from the platform and that everyone was safe and well.
The news was the second health and safety incident that Abu Dhabi national oil company TAQA, the parent of TAQA Bratani, was involved in over the weekend.
TAQA reported Saturday that in Morocco a worker at the Jorf Lasfar 5+6 construction site, 80 miles south of Casablanca, had died. The deceased was a Daewoo employee working under contract.
TAQA and its partners, Daewoo and Jorf Lasfar Energy Company, are conducting investigations into the incident and regulatory and government authorities have been informed, it said.
Generated by readers, the comments included herein do not reflect the views and opinions of Rigzone. All comments are subject to editorial review. Off-topic, inappropriate or insulting comments will be removed.
RELATED COMPANIES