UKOOG Publishes Shale Well Guidelines
by Jon Mainwaring
|
Rigzone Staff
|
Thursday, February 28, 2013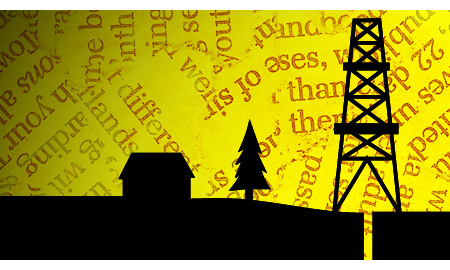 A set of guidelines for UK shale well operations has been published for the first time by the United Kingdom Onshore Operators Group (UKOOG).
The organization said that the guidelines include hydraulic fracturing and the public disclosure of fracture fluid composition. They were written by a high level workgroup which included operating and service companies with input from the Department for Energy and Climate Change (DECC), the Health and Safety Executive (HSE), the Environment Agency (EA) and the Scottish Environment Protection Agency (SEPA).
The first issue of the guidelines relate to the exploration and appraisal phase of shale gas well developments and contain what is considered to be good industry practice. References where appropriate are made to relevant legislation, industry standards and practices including Oil and Gas UK Guidelines, particularly to the Well Integrity Guidelines that were issued in July 2012.
The guidelines set out that operators must publically disclose all chemical additives to fracturing fluids on a well by well basis, including regulatory authorisations, safety data and maximum concentrations and volumes. These disclosures meet or exceed all known standards in the shale gas industry.
UK Chief Executive Ken Cronin commented in a statement:
"We have a strong regulatory environment in the UK, it is therefore important that the industry adopts the highest possible standards with respect to well integrity and fracturing operations. The publication of these guidelines demonstrates a commitment to comply with relevant legislation and best practice".
Meanwhile, UK Energy Minister John Hayes added:
"Shale gas is an exciting opportunity and could contribute significantly to our energy security. It is important that any development is safe and the public must be reassured that it is safe. I welcome these guidelines, which complement our robust regulatory system to ensure all operations are carried out to the highest possible standards and the environment is fully protected."
The UK lifted its ban on shale gas drilling in December after the Chancellor of the Exchequer announced plans to better exploit the country's gas resources. Exploratory fracking had been suspended in the UK since May 2011 after two small seismic tremors were detected near the country's only fracking operation in the Bowland Basin to the east of Blackpool in Lancashire, northern England.
Generated by readers, the comments included herein do not reflect the views and opinions of Rigzone. All comments are subject to editorial review. Off-topic, inappropriate or insulting comments will be removed.