Energy: The Foundation of the New Economy
by Michael Whatley
|
Consumer Energy Alliance
|
Thursday, February 28, 2013
This opinion piece presents the opinions of the author.
It does not necessarily reflect the views of Rigzone.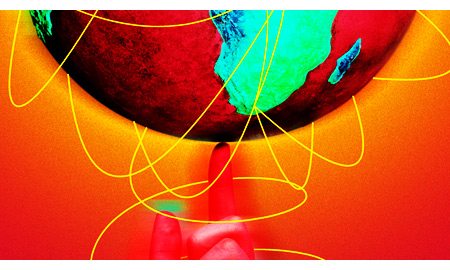 Gas prices are on the rise again, well ahead of the summer driving season. The Department of the Interior is blocking development in much of the National Petroleum Reserve- Alaska. U.S. imports of middle eastern crude are on the rise as domestic stores pool outside of Cushing, OK. Questions about mid-level ethanol blended fuel continue to percolate, calling into the question the need to reform the renewable fuel standard. Needed transmission projects are stalling amid red tape and NIMBY opposition. Renewable energy companies are struggling to stay in the black as federal subsidies draw down. The list goes on.

There are significant energy challenges facing our nation in the next few years. In his recent State of the Union, President Obama scratched the surface of what is an ongoing debate about the future of energy and environmental policy in this country.

Opposition groups seek to scare the public into blocking the use of fossil fuels, despite the effect it would have on our economy and our future. For them, the challenges associated with increased domestic production of our natural resources are sufficient enough reason to stop future development all together. They purport to place their hope in the promise of a future built on renewable technology, which may take decades to realize. To them, the U.S. can have either conservation or energy development.

The rest of us, buoyed by advances in oil and gas drilling, the vast resource base beneath the U.S., as well as the economic benefits associated with natural resource development, must continue to openly support the new renaissance in energy production. We need to push back against those who would present the false choice between energy development and environmental protection. U.S. energy development is powering the next generation of our economy and will continue to do so for the foreseeable future. This is a good thing. We can, in fact, develop our natural resources AND protect our environment!

For all of those who lament the loss of U.S.- based manufacturing, the energy renaissance represents the best way to return our economy to the solid bedrock of manufacturing and a strong middle class. We can once again lead the world in the production of both goods and services if we embrace the natural gifts our nation was blessed with. We need to use our resources.
With this in mind, Consumer Energy Alliance recently sent a report to the 113th Congress and the Obama Administration entitled "Recommendations for a Balanced Energy Policy". The report outlines a series of over 50 recommendations that federal policymakers should support in order to ensure secure, abundant and affordable energy supplies for the American consumer including:
Approve a National Energy Policy: Due to a lack of a clearly defined national energy policy this activity has essentially been forced to the hands of federal regulators. This imperils the short- and long-term availability of dependable, affordable energy for consumers and thus threatens our continued economic advance.

Make Needed Infrastructure Improvements: Quite simply, the nation's ability to produce energy is exceeding our capacity to distribute it. There is a glut of oil in Oklahoma, our ability to get natural gas to market is constrained and new renewable electricity sources are often far from population centers. Therefore, we should immediately approve the Keystone XL pipeline, advance natural gas pipeline permits expeditiously and support a build-out of electrical transmission infrastructure.

Streamline Federal Permitting: The approval timeframe for a federal application to drill an oil or natural gas well increased to 307 days in 2011. In many states, this process takes less than 30 days. The federal government should streamline the permitting process to improve the efficiency of the permitting system, reduce the risk for litigation, and improve transparency.

Support Energy Efficiency Programs: Increased energy efficiency and conservation can lead to significant cost savings for American consumers and make American businesses more competitive. The federal government should continue to support programs such as ENERGY STAR or NextGen that responsibly encourage efforts to adopt more energy-efficient technologies and behaviors.

Expand access to oil and natural gas and increase R&D for renewable energy: Simply allowing greater access to oil and natural gas resources could generate an additional $1.7 trillion in government revenues. The Department of the Interior should issue a new Five Year Plan that includes annual leasing in the Mid-Atlantic, South Atlantic and Eastern Gulf of Mexico. At the same time, we should better allocate federal support to wind and solar energy research to determine ways to increase competitiveness in the marketplace.

For Congress, the simple act of taking up a single one of these recommendations could help provide the certainty necessary to encourage further economic growth as nearly every sector of the economy relies on affordable energy to transport its goods and services, power its facilities, and manufacture its products. A focus on solutions and opportunity and the avoidance of false choices will go a long way toward getting the U.S. economy back on stable ground. We urge Congress to act.
Michael Whatley is the executive vice president of Consumer Energy Alliance in Washington D.C.
Generated by readers, the comments included herein do not reflect the views and opinions of Rigzone. All comments are subject to editorial review. Off-topic, inappropriate or insulting comments will be removed.