UK Energy Production Falls for 11th Straight Year
by Dow Jones Newswires
|
Ben Winkley
|
Thursday, February 28, 2013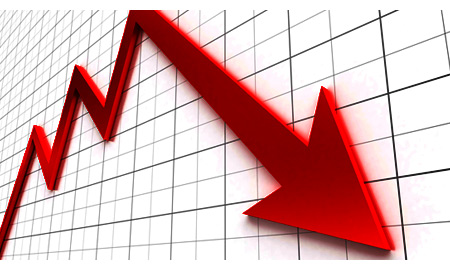 LONDON - U.K. energy production fell for the 11th consecutive year in 2012, although at a slower rate than in 2011.
Figures from the Department for Energy and Climate Change, released Thursday, showed primary energy production fell 10.7% on the year as maintenance activity and a long-term output decline led to sharp falls in output from the North Sea.
The importance of energy output from the North Sea region was apparent in January's fourth-quarter gross domestic product data, which showed that Buzzard's prolonged total closure in late 2012 contributed to the U.K. economy shrinking more than expected in the final three months of the year.
Production of crude oil fell by 14.3%, while natural gas output fell by 14.1%. Imports of both exceeded domestic production, although due to the country also exporting large quantities production of both exceeded net imports.
Coal accounted for 42.8% of electricity supplied in 2012 and natural gas accounted for 27.6%, respectively the fuels' highest and lowest shares of generation since 1996. The U.K. government has said the country will need up to 30 new gas-fired power stations by 2030 to ensure future energy supplies and to replace old coal and nuclear plants due to close by the end of the decade.
Energy consumption when adjusted for average temperatures fell 0.4%, continuing a seven-year downward trend.

Generated by readers, the comments included herein do not reflect the views and opinions of Rigzone. All comments are subject to editorial review. Off-topic, inappropriate or insulting comments will be removed.