EU Reaches Preliminary Deal on Offshore Oil, Gas Safety Rules
by Dow Jones Newswires
|
Alessandro Torello
|
Thursday, February 21, 2013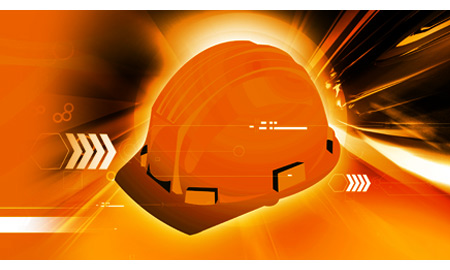 BRUSSELS - The European Union reached a preliminary agreement Thursday on stricter rules to make offshore oil and gas drilling safer, hoping to prevent accidents such as the 2010 Gulf of Mexico spill.
The new rules, which need to be formally approved by EU member countries and the European Parliament, will require companies to submit hazard reports and emergency-response plans in order to get a license to drill. Operators will have to show that they have adequate financial and technical resources to face emergencies, to protect personnel and the environment, and to cover potential liabilities.
The new legislation broadly follows that of countries such as the United Kingdom and the Netherlands, which already have stringent regulations in place due to their decades-long experience in the sector, so the impact of any new rules will chiefly be felt by areas considering new drilling operations, such as around Cyprus and in the Black Sea.
"These rules will make sure that the highest safety standards already mostly in place in some member states will be followed at every oil and gas platform across Europe," said the European Union's Energy Commissioner Guenther Oettinger. "The new law will ensure that we react effectively and promptly in the event of an accident and minimize the possible damage to the environment and the livelihoods of coastal communities."
The legislation is expected to be formally approved by the summer and implemented within two years after that. The new rules leave some freedom in how member states translate them into national law and leave companies some space in determining how to comply, an EU official said.
The EU has more than 1,000 oil and gas platforms, mostly in the North Sea, with the U.K. hosting almost half.
The European Commission said it is keen to harmonize the legislation to the best and safest standard. The provisions will apply to all drilling platforms in EU waters because they would cover all those located up to 370 kilometers from the coast.
European companies operating platforms outside the bloc will still have to submit accident-response plans for those installations to the EU country in which they are based, another EU official said.
The legislation also aims to ensure there are no conflicts of interest between authorities who give licenses and those who ensure the installations' safety, the official said.
Previous EU rules concerning offshore oil and gas safety are up to 20 years old, less comprehensive and don't extend as far offshore as the new legislation.
Generated by readers, the comments included herein do not reflect the views and opinions of Rigzone. All comments are subject to editorial review. Off-topic, inappropriate or insulting comments will be removed.