Wood Mackenzie: SE Asia to Drive LNG Demand Moving Towards 2025
by Quintella Koh
|
Rigzone Staff
|
Wednesday, February 20, 2013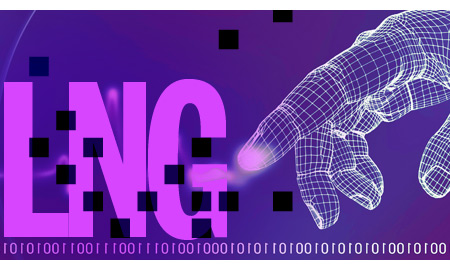 Liquefied natural gas (LNG) suppliers looking to sell into Asia should increase their focus on the Southeast Asian region – predominantly Indonesia, Thailand, Malaysia and Singapore – as the LNG requirements of these countries is set to increase rapidly in the long-term, Wood Mackenzie said in a report Wednesday.
The combined Southeast Asian LNG markets will account for a third of overall Asian LNG demand growth by 2025, growing by 45 million tonnes per annum.
Of notable interest are Indonesia and Thailand; these two countries have been making large-scale investments into developing their LNG infrastructure both domestically and overseas.
In the case of Indonesia, the government is aiming to establish coal bed methane exploration and production technology; a segment which is completely new to the country. In January this year, special unit of upstream oil and gas, SKK Migas, revealed that it has approved an expenditure of $2.7 billion; a large portion of which is committed to drill 82 exploratory CBM wells.
In support of SKK Migas' vision to develop its unconventional capabilities, state-backed Pertamina allocated $437 million this year to develop its CBM assets, according to the company's work budget announced in December last year.
Pertamina spud the first of its CBM wells in one of its CBM production sharing contracts in Sumatra and Kalimantan, Pertamina's Director of Upstream Operations Muhammad Husen disclosed in an interview with Rigzone at the end of November. At the time of the interview, Pertamina was actively sourcing for 30 "fit-for-purpose" drilling rigs for the company's CBM exploration plans.
Commenting on Indonesia's CBM progress, Wood Mackenzie's Senior Gas Market Analyst Nicholas Browne noted in the report: "Indonesia will increasingly require LNG as we expect domestic demand to outpace domestic supply. Early CBM pilot well results in South Sumatra indicate that production will not meet previous expectations providing more headroom for LNG."
In Thailand, the country's need for LNG is poised to rise exponentially, in line with policy decisions drawn out to limit the scope for coal-fired power generation and increase use of gas-fired power plants. To meet its gas anticipated gas production needs, state-backed PTT Exploration and Production (PTTEP) offered new shares to a tune of $3.1 billion last year. The massive fund raising effort was made with the following twin aims: to finance PTTEP's acquisition of East Africa-focused natural gas company Cove Energy and enable the company to boost its natural gas reserves.
On Thailand's LNG prospects, Browne said in the report that the country's need for LNG imports will increase significantly after 2020, as indigenous gas and pipe imports will not be able to meet the country's demand for natural gas.
The LNG outlook for India less optimistic, as gas production from Reliance's D6 block has fallen from a peak of 20 billion cubic meters (bcm) in 2010 to 11 bcm in 2012. Wood Mackenzie forecasts production from D6 to continue falling, reducing the overall outlook for Indian gas production.
"This will constrain gas availability to the market, mainly impacting the power sector in the medium term. In the longer term, reduced production will preclude the development of greenfield fertilizer production as it is not economical to develop facilities purely based on LNG imports. In addition, LNG demand growth in other industrial sectors is further limited by reduced economic growth expectations," Browne said in an opinion statement on India's LNG prospects.
However, overall Asian LNG demand will still remain strong, as Southeast Asia will more than compensate for India's slower LNG demand growth. Furthermore, LNG demand expectations for Asia have strengthened in recent years due to the reduced long-term reliance on nuclear power in Japan and Taiwan; as well as an increased role for LNG to China's coastal provinces.
Summarizing, Browne said, "What's important in examining this shift in the growth balance is that it demonstrates that the outlook across Asia is dynamic. This highlights the presence of key uncertainties which may further shape the outlook for the region. These include policy issues in India; gas prices and power sector fuel competition in SE Asia; the pace of shale gas development in China and nuclear policies in Japan, South Korea and Taiwan."
Generated by readers, the comments included herein do not reflect the views and opinions of Rigzone. All comments are subject to editorial review. Off-topic, inappropriate or insulting comments will be removed.
RELATED COMPANIES