UKOOG: Shale Gas and CBM will Save the Day
by Jon Mainwaring
|
Rigzone Staff
|
Tuesday, February 19, 2013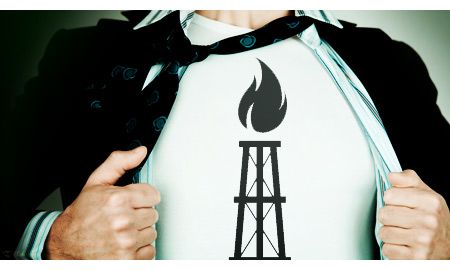 Shale gas and coal-bed methane reserves will contribute "significantly" to the UK's energy mix as the country struggles to meet future energy needs, the UK Onshore Operators Group (UKOOG) stated Tuesday in response to concerns raised by UK energy regulator Ofgem about a possible shortfall in electricity-generating capacity in years to come.
Earlier Tuesday, Ofgem Chief Executive Alistair Buchanan warned that a combination of the closure of UK power plants, foreign gas supplies shrinking and electricity demand rising has made the country's energy reserves "uncomfortably tight".
According to Buchanan, around 10 percent of the UK's current electricity generation capacity will be lost in March as coal and oil-fired power stations close earlier than expected to meet environmental targets. The forced closure of ageing coal and oil power stations will combine to provide a "unique challenge for securing electricity supply from 2015 to 2020", Buchanan said in a newspaper article.
Responding to the comments, UKOOG Chief Executive Ken Cronin issued a statement in which he said:
"We were interested to see today's comment by Alistair Buchanan, chief executive of Ofgem, about the UK's dependence on gas imports to meet its energy needs going forward. The onshore oil and gas industry in the UK is already a significant contributor to the UK's energy mix and this is expected to increase significantly in the next few years as the UK's reserves of shale gas and coal bed methane are exploited.
"There are large reserves of gas under the UK with a resource density that would make it significantly accessible. Getting that gas to market in the UK is aided by already having an infrastructure in place. The industry can make a significant contribution to the energy needs of the UK both in terms of electricity and heating in a safe and environmentally sensitive manner working alongside the local communities in which it operates delivering significant benefits both locally and nationally."
Currently, only one company – Cuadrilla Resources – is actively drilling for shale gas in the UK, while Australian firm Dart International recently conducted a successful flow test of a coal-bed methane well in Scotland.
Generated by readers, the comments included herein do not reflect the views and opinions of Rigzone. All comments are subject to editorial review. Off-topic, inappropriate or insulting comments will be removed.