ExxonMobil Adds Reserves, Increases Proven Reserves Modestly
by Dow Jones Newswires
|
Angel Gonzalez & Tess Stynes
|
Tuesday, February 19, 2013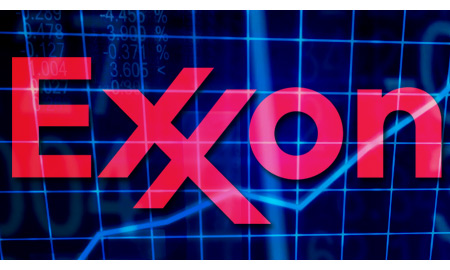 Exxon Mobil Corp. said Tuesday that in 2012 it added in reserves slightly more oil and gas than it produced, with the majority of the new reserves coming from oil-rich assets in North America.
The world's largest publicly-traded oil company said it added proven reserves totaling 1.8 billion oil-equivalent barrels, of which 1.4 billion barrels consisted of petroleum and other liquids, a sign that Exxon has been emphasizing oil exploration at the expense of its less profitable natural gas business.
Also, Exxon said it added more than 750 million oil equivalent barrels from the oil-rich Woodford and Bakken shale areas in North Dakota, which are among the fastest-growing oilfields in the world. About 600 million barrels of oil equivalent came from additions in Alberta and in offshore Canada.
The fact that most of the newfound energy padding the company's reserves comes from unconventional assets in North America underscores how the technological unleashing of massive resources from U.S. shale to Canada's oilsands has prompted global giants to shift their attention away from riskier overseas prospects.
Exxon has been criticized about its 2010 purchase of XTO Energy Inc., which made it the largest natural gas producer in the U.S. at a time when prices for the commodity plummeted amid a market glut.
At the end of last year, the majority of Exxon's reserves shifted to liquids--at 51%--up two percentage points. Natural gas, as a percentage of the company's reserves, was down two points at 49%, as Exxon replaced less natural gas than it produced.
Exxon added back in new reserves about 115% of the oil and gas it produced; the company said it's the 19th year in a row that it replaced the totality of its production. Excluding the impact of asset sales, reserve additions last year replaced 124% of output. Exxon's reserves at the end of 2012 totaled 25.2 billion barrels of oil equivalent, up from 24.9 billion at year-end 2011.
Adding new reserves in sufficient quantity is a major challenge for the biggest oil companies, which produce prodigious amounts of energy and need to find rare prospects that are big enough to make a difference in their portfolio. Exxon's reserve replacement was the best among its peers, followed by Chevron Corp. with 112% and by Total SA with 93%, say analysts with UBS.
Generated by readers, the comments included herein do not reflect the views and opinions of Rigzone. All comments are subject to editorial review. Off-topic, inappropriate or insulting comments will be removed.