GE Oil & Gas: Bridging the Talent Gap
by Jon Mainwaring
|
Rigzone Staff
|
Friday, February 15, 2013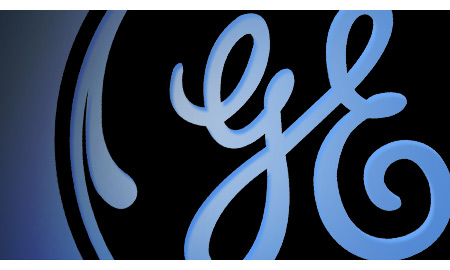 With the Great Crew Change fast coming upon the upstream oil and gas industry, many companies are looking at a number of strategies that will help them recruit the people they need to execute their plans as they expand exploration and production activities.
Major companies with big upstream operations are seeking to address this issue in the medium-to-long term by coming up with initiatives designed to promote their industry among a new generation of workers. For example, recent months have seen BP expand its graduate recruitment program, while in November last year it announced a $7.2 million scholarship program for talented students studying science, technology, engineering and mathematics at UK universities in a move designed to encourage interest in the oil and gas sector.
A far more pressing issue, however, is finding the experienced personnel needed in the upstream oil and gas sector during the next few years. And it is not just exploration and production companies that are facing a recruitment crisis, but also those businesses that supply the upstream sector.

Oilfield services and products supplier GE Oil & Gas used its recent annual conference in Florence, Italy to highlight the scale of the recruitment problem that the upstream industry currently faces. CEO Daniel Heintzelman confirmed that the firm plans to boost its technical offerings to oil and gas customers via a significant investment and recruitment drive.
Mindful that "50 percent of today's 10 million oil and gas workers are eligible to retire in 2015", Heintzelman said that the entire industry faces a "human resources challenge".
GE Oil & Gas, meanwhile, is "certainly looking for more talent on the technology side" and "not just in easy places to hire but in emerging markets".
GE Oil & Gas's Subsea Systems business plans to recruit "north of 2,000 people" over the next three years, said Rod Christie, president and CEO for the division, in a meeting with Rigzone at the conference.
Of course, it helps being part of a much bigger engineering conglomerate. GE not only has its oil and gas business, but has several other units that operate across a range of sectors. The group has a nuclear business and a power generation business, for example, from where relevant talent can be brought in to do things like project management.
"One of the advantages we have is there are comparable skills within GE that we can pool from other parts of the organization. So, if you think about managing large and complex projects we can pool that capability… and fast-track people in to run projects the way that we run projects in other parts of the organization," Christie told Rigzone.
As well as transfering people with the right skills from within the GE organization, there are companies operating in other industries that employ people who might be suitable for working in oil and gas.
"The other thing we have looked at and, where we are working fairly aggressively right now, is what are the parallel industries [to oil and gas], where you have similar skills sets, capabilities and mindsets," Christie said.
"People working the way you want them to work with the attention to detail and process that you want in the subsea space. So, aerospace, for example, is a great place for us to go and find people who have a level of detail attention and process mindset that transfers in."
"On top of that we've put in teams who are doing some fairly detailed competency benchmarking," Christie added, explaining that these teams then work out what people from these parallel industries might lack when it comes to the upstream energy sector so that GE Oil & Gas can get them up to speed.
"That gives us advantages in that you pick up people who have business experience, they understand working in a company and working in an industry – and the fact that it's not all theoretical – and they bring a level of experience with them."
Military Career Fairs
A source for plenty of potential oil and gas sector workers comes from the military.
"What we've done is hold military career fairs. So as the military starts to drive down, we engage with them," said Christie, who explained that GE Oil & Gas managers with military backgrounds are running a lot of the sessions.
"The reason for that is the military has a very specific language and we have a very specific language, so when [ex-military people] talk about something and we talk about something they don't necessarily understand that the skillset they've got is the same skillset that we are referring to."
GE also has a 'Junior Officer Leadership Program' that former junior officers in the military can go through and which is designed to prepare them for work within the conglomerate. This is much like a graduate recruitment program, and involves three eight-month rotations that help the participants of the program determine which part of the company they will end up working in.
This focus on recruiting from the military appears to be going well. The Subsea Systems business hired 38 professionals with military backgrounds in the fourth quarter of 2012 alone, according to GE Oil & Gas.
Bringing personnel in from other industries means training them, but GE Oil & Gas sees itself as very hot on training and education, and even started its own GE Oil & Gas University in October 2005.These courses are run over a six-month period at the GE Florence Learning Center. As well as training the company's own staff, GE Oil & Gas University also provides junior engineers from its customers with basic managerial and technical information. The four modules included within the facility's course cover: the energy industry, industry processes, oil and gas equipment and leadership.
The organization also runs other learning centers around the world to serve local operations. In December 2011, it launched a $100 million maintenance and training center for the Australian oil and gas industry in Perth, Western Australia.
Meanwhile, GE Oil & Gas plans to launch a field engineering "university" specializing in subsea operations in Aberdeen, Scotland.
While being conscious of the need to bring high-quality personnel into GE Oil & Gas in the immediate future, Christie said the organization also has an eye on growing a pool of talent for the long term, particularly in frontier areas.
"We are partnering with universities in Western Europe who want to license or franchise degree courses into Angola and Nigeria. And we would support that activity so that we can put more students through those courses and then draw from the graduation classes into the business."
Developing the next generation of oil and gas personnel "is something we need to be starting work on right now", said Christie.
Generated by readers, the comments included herein do not reflect the views and opinions of Rigzone. All comments are subject to editorial review. Off-topic, inappropriate or insulting comments will be removed.
RELATED COMPANIES