UK Approves Statoil's Mariner Field Development Plan
by Dow Jones Newswires
|
Kjetil Malkenes Hovland
|
Friday, February 15, 2013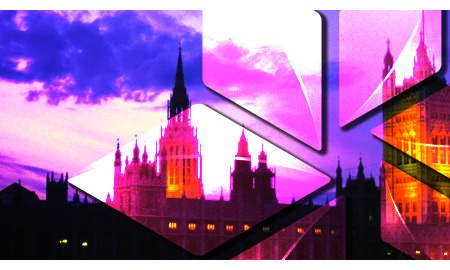 OSLO - The U.K. has approved Statoil ASA's field development plan for the $7 billion Mariner heavy oil field, in the North Sea, the U.K.'s largest offshore development in more than a decade, Helge Lund, chief executive of the Norwegian company said Friday.
"We expect to produce about 250 million barrels of oil," said Mr. Lund. "It's a significant investment for us."
The U.K. is a major partner for Statoil, which is in the planning phase for its next U.K. heavy oil field, Bressay, and expects to make an investment decision on that later this year.
"This is a very big project, but there's more to come," said U.K. Energy Secretary Edward Davey in an announcement at the Oslo Energy Forum at Holmenkollen, overlooking the Norwegian capital. "This is a huge and challenging project."
Statoil expects to invest $7 billion in the Mariner field and use pioneering technology to extract the oil, which is much heavier than traditional North Sea oil. Statoil already has experience with heavy oil fields, Mr. Lund said.
"We have done Grane in Norway, which is a heavy oil field, we have done Peregrino very successfully for the last two years in Brazil, so this is a natural extension for us in building a real strong foothold within heavy [oil]," he said.
The Mariner field was discovered in 1982, but production was delayed due to technical challenges in extracting the viscous and dense oil.
"For the technology to exploit it, we've had to wait 30 years, said Mr. Davey. "We've had to wait for Statoil to innovate in the way that you've done, world-leading innovation from Statoil to enable us to exploit these resources. So it's a real tribute to Statoil," said Mr. Davey as he signed the approval letter.
"We have done these projects before, so we are confident on the technology and the execution part as well," said Mr. Lund. "But it is a complex project and a big project, so it requires the best of our teams to make it a success."
It is estimated that the field will produce for 30 years from 2017. Production will reach an output plateau of around 55,000 barrels a day in the 2017-20 period.
Statoil is the operator for Mariner with a 65.11% stake. The field is co-owned by Cairn Energy PLC subsidiary Alba Resources Ltd. with a 6% stake, and JX Nippon Exploration and Production (U.K.) Ltd. with a 28.89% stake.

Generated by readers, the comments included herein do not reflect the views and opinions of Rigzone. All comments are subject to editorial review. Off-topic, inappropriate or insulting comments will be removed.
RELATED COMPANIES