Unconventional Oil, Natural Gas is the 'Sweet Spot' for US
by Robin Dupre
|
Rigzone Staff
|
Wednesday, February 13, 2013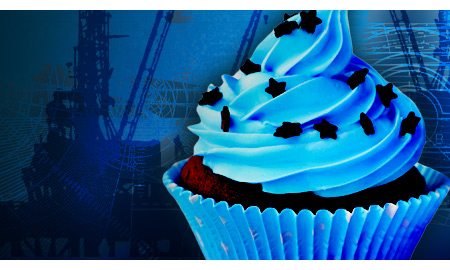 Unconventional oil and gas activity is already revolutionizing America's energy future and bringing enormous benefits to its economy, Director of Consulting Energy and Natural Resources at IHS Jerry Eumont said. Net petroleum imports have fallen from 60 percent of total consumption in 2005 to 42 percent in October 2012.
The recent surge in unconventional oil and gas and its effect in the United States was the topic of discussion at the American Petroleum Institute's (API) Houston Chapter luncheon Tuesday.
U.S. oil production, which has risen 25 percent since 2008, reached about 8.5 million barrels per day in 2012, Eumont said.
Tight oil is contributing the most to this increase due to recent advances in energy development. Unconventional natural gas is also contributing to the transformation in the natural gas market. A dozen years ago, shale gas production was only 2 percent of the nation's total natural gas production but represents 37 percent today.
This "renaissance" in the nation's unconventional market means an increase in employment – about 1.7 million jobs were created in 2012, Eumont noted. This number is projected to increase to 2.9 million jobs by the end of the decade and 3.4 million in 2035.
"Job creation in the shale plays is occurring in the oil company and service side, but is also occurring throughout the regions that have active plays," said Eumont. "Hotel, restaurants, construction, etc. are all benefiting from this activity. The impact as it trickles down is tremendous."
Unlocking unconventional energy will generate millions of jobs and billions in government receipts, Eumont added.
This energy renaissance is expected to make significant contributions to the U.S. economy through direct employment, its many and diverse connections with supplier industries, the amount of spending this direct and indirect activity supports throughout the economy, and the revenues that flow to federal and state and local governments.
IHS expects substantial growth in capital expenditures and employment to occur in support of the expansion of production within the unconventional sector:
More than $5.1 trillion in capital expenditures will take place between 2012 and 2035 across unconventional oil and natural gas activity, of which:

Over $2.1 trillion in capital expenditures will take place between 2012 and 2035 in unconventional oil activity
About $3 trillion in capital expenditures will take place between 20102 and 2035 in unconventional natural gas activity

On average, direct employment will represent about 20 percent of all jobs resulting from unconventional oil and natural gas activity with the balance contributed by indirect and induced employment
By 2020, total government revenues will grow to just over $111 billion
In 2012, unconventional energy activity supported over 360,000 direct jobs, over 537,000 indirect jobs in supplying industries, and over 850,000 induced jobs – a total of more than 1.7 million jobs in the lower 48 U.S. states
Generated by readers, the comments included herein do not reflect the views and opinions of Rigzone. All comments are subject to editorial review. Off-topic, inappropriate or insulting comments will be removed.
RELATED COMPANIES