Norway Oil Min: Statoil Pipeline May Pave Way for Permanent Arctic Hub
by Dow Jones Newswires
|
Kjetil Malkenes Hovland
|
Tuesday, February 12, 2013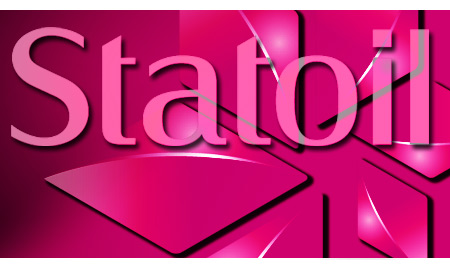 Statoil ASA's plan to bring oil by pipeline from the Barents Sea to a new terminal in the country's far north could pave the way for a permanent hub in the Arctic, Norway's Minister of Petroleum and Energy Ola Borten Moe said Tuesday.
"I am a huge optimist to what we may see in the Barents Sea," Mr. Moe told Dow Jones Newswires in an interview. "It seems Statoil and others are getting the hang of this, and that could mean huge, huge activity for generations. That is entirely good news."
A new terminal at Veidnes near Honningsvag will service oil from Skrugard and Havis, which has estimated reserves of between 400 million and 600 million barrels of oil.
Both Statoil and the minister were optimistic about the potential for more discoveries in the Barents Sea, which has not yet been thoroughly explored. Statoil expects to conclude a drilling campaign this summer, and said it's able to connect more pipelines to the new terminal if more oil is found.
"The facility is also flexible, and can take more resources than Skrugard and Havis. It's for the future," Mr. Moe said.
Norway is expected to open a formerly disputed area in the southeast Barents Sea for oil drilling this summer, following a deal with Russia.
"I want to be an optimist too, but we won't know until we have found something," said Ivar Aasheim, Statoil's director for field development in Norway.
The company is already part of two Barents Sea developments. It's operating in the Snohvit gas field and the Melkoya liquefied natural gas plant in Hammerfest, and has a 35% stake in the Eni SpA operated Goliat oil field, expected on stream in late 2013.
"This is a new petroleum province for Norway. That's good for Norway and very good the northern part of Norway," Mr. Moe told a small gathering of reporters, Statoil executives and Members of Parliament who were invited to eat cake at his office in the Norwegian capital. "We're having a little party here."
Statoil said it would deliver a plan for development and operation for Skrugard and Havis by 2014 and start production in 2018, expecting to produce up to 200,000 barrels a day.
"Statoil has worked steadily, mapping the resources up there," Mr. Aasheim said. "Skrugard and Havis is in a way our breakthrough in the Barents Sea."
Statoil is the main operator of Skrugard and Havis, with a 50% stake. Eni SpA has a 30% stake and state-owned Petoro AS--which manages Norway's direct ownership in oil and gas fields--has a 20% stake.
Generated by readers, the comments included herein do not reflect the views and opinions of Rigzone. All comments are subject to editorial review. Off-topic, inappropriate or insulting comments will be removed.
RELATED COMPANIES