Nexen-CNOOC Tie-Up Gets Green Light From US Government
by Dow Jones Newswires
|
Carolyn King
|
Tuesday, February 12, 2013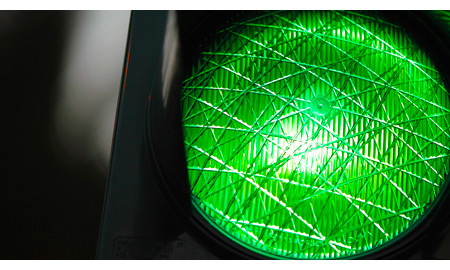 Nexen Inc. said early Tuesday that the Committee on Foreign Investment in the U.S. has approved CNOOC Ltd.'s $15.1 billion acquisition of Nexen, clearing the last significant hurdle in the deal--China's biggest overseas acquisition to date.
The Canadian government approved the deal in December, after an extensive review of its own foreign investment rules and its policy toward state-owned enterprises in particular. Britain also green lighted the deal. U.S. and British authorities needed to sign off because Nexen controlled significant assets in the Gulf of Mexico and the North Sea.
Calgary, Alberta-based Nexen said it expects CNOOC to close the acquisition the week of Feb. 25.
The U.S. approval came after the companies agreed to resubmit their application in front of the committee, a multi-agency group in Washington that vets significant foreign investment in the U.S. The approval marks a significant milestone for CNOOC, which had pushed hard into the U.S. energy patch in the middle of the last decade, bidding for Unocal Corp.
That deal ultimately died amid political opposition in the U.S., and Chevron Corp. eventually bought Unocal.
CNOOC started up a new push into North America in recent years, but focused on Canadian assets. In 2011, it agreed to buy bankrupt Canadian producer OPTI Canada Inc., a rare move by a Chinese state owned entity to go after 100% of a North American energy company. Then last year, it went a step further, offering to buy the much larger and much more financially healthy Nexen, an oil-sands operator with petroleum assets around the world, including in the strategic--and sometimes politically sensitive--Gulf of Mexico.
Generated by readers, the comments included herein do not reflect the views and opinions of Rigzone. All comments are subject to editorial review. Off-topic, inappropriate or insulting comments will be removed.
RELATED COMPANIES