The Quest for Oil Continues in the Falklands
by Jon Mainwaring
|
Rigzone Staff
|
Wednesday, February 06, 2013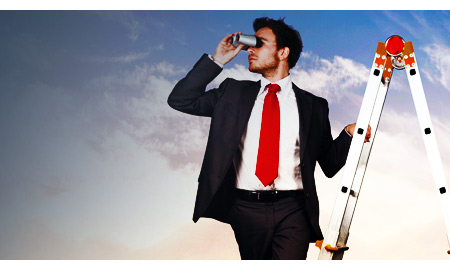 Around this time last year, there was much anticipation about a four-well drilling campaign offshore the Falkland Islands in the South Atlantic Ocean.
The particular focus was on the South Falkland Basin and many observers of Falkland explorers, not to mention investors in these companies, were hoping that similar success could be achieved to Rockhopper Exploration's discovery of up to 1.4 billion barrels of oil at its Sea Lion prospect in the North Falkland Basin in the spring of 2011.
As it turned out, none of the exploration wells drilled by Falkland Oil and Gas (FOGL) and Borders & Southern found commercial oil, although Borders' Darwin well did find an estimated 190 million barrels of condensate (with an API of between 46 and 49 degrees).
The condensate at Darwin "could be close to being commercial" and it has "the potential to act as the cornerstone for a hub development," analysts at investment bank Goldman Sachs said in a December research report. Since then, in late January, Borders announced it had upgraded its Darwin find to a mid-case of 210 million barrels of condensate.
Borders' Stebbing well – drilled in the summer – encountered very strong gas shows but was unable to reach its lower targets due to anomalous pressure conditions, and was plugged and abandoned.
Meanwhile, both of FOGL's wells, which were drilled late last year, found gas.
The Scotia exploration well – drilled to a depth of 18,225 feet in November – encountered what the company described as "strong gas shows", although Goldman Sachs described these results as "disappointing" and ascribed no value to Scotia as a consequence. However, FOGL previously scored a success with its Loligo well in September, finding multiple gas-bearing zones with more than 328 feet holding hydrocarbons.
"Obviously one of the things we have to do is evaluate the results of those two wells and see what they mean," FOGL Chief Executive Tim Bushell told Rigzone in a recent phone call.
"All four wells that were drilled last year found hydrocarbons, identified as gas or gas condensate, which – in market terms – I guess has raised a few questions about the South Basin in terms of whether there is any oil there."
"I think we continue to believe that the answer to that is a definite yes, but obviously we didn't find any in the four wells that were drilled last year. But that doesn't mean there's none there.
"So, one of the aims going forward... is going to be trying to target the more oily parts of that basin. But the full results from the wells are only just coming in now, so it will take another three or four months to understand exactly what they are telling us. But there's nothing in there that says there isn't oil in the basin and we were pleased with the results last year because they have basically proven there is a hydrocarbon system working the basin, which was pretty good considering it's a new area... a frontier area."
The firm's partner, U.S. company Noble Energy (which farmed in for a 35-percent stake in both FOGL's southern and northern area licenses in the South Falkland Basin), has also embarked on a 1,544-square mile (4,000-square kilometer) 3D seismic survey over the mid-Cretaceous Diomedia fan complex, which is located in the southern area licenses. A second 3D seismic survey, a joint survey with Borders and Southern, is expected to begin in February.
"We have some lookalike features to Darwin next door, so we're going to be shooting 3D over that," said Bushell.
"And then, because you can't shoot seismic through the southern hemisphere weather window, we will come back probably around October to do a third survey that will run into next year."
Goldman Sach's oil analysts stated that they continue to believe that FOGL's acreage offers "significant upside potential and that the upcoming 3D seismic campaign may be better suited than the existing 2D seismic data to pick sweet spots on the large stratigraphic traps that are a feature of the acreage".
A Snøhvit LNG model?
But what are the options if FOGL and Noble fail to find any oil or condensate and perhaps just find more gas?
"One is to look at gas and the commercialization of gas and gas liquids, and there are a number of different ways you can do that in the Falklands. On one end of the spectrum... is simply to try and strip the liquids out, the condensates out, and then put the gas back in the ground. I know that's something they are looking at for Darwin. At the other end of the spectrum is taking all the gas and liquids that may exist now or in the future around the Falklands, and putting them through a land-based LNG plant on the Falklands," said Bushell.
According to Bushell, it is certainly possible to lay a pipeline from the Loligo discovery to the Falklands and build an LNG plant there, and he pointed out that similar projects have been achieved before. For example, the LNG facility that services the Snøhvit field, and two other gas fields, in the Barents Sea was built on a hollowed-out island in northern Norway with the LNG plant built in Spain and brought in by barge.
"That, as a concept, could easily be done in the Falklands," said Bushell, although he cautioned: "We recognize that a land-based LNG project is: a) very expensive and b) a long-term project. So, it's something we'll look at but our preference in the short-to-medium term would be to also find some oil."
Interest from Noble Energy in the South Falkland Basin is a huge vote of confidence in the view that oil does reside there, Bushell added.
"Noble [has] taken on a lot of the operatorship. And while they don't dismiss gas they are very focused on the oil potential of the basin," he said.
"This basin is the size of the North Sea and even now it's only got five wells in it. Up to the beginning of last year it had only one well in it. A lot of companies recognize the huge potential but obviously with that go some fairly big risks. And we believe the four wells drilled last year have significantly reduced a lot of the risk about the key things you look for in a basin."
Meanwhile, in the North Falkland Basin not much activity is expected in 2013, with the main focus being on development plans for the one commercial oil field found so far: Sea Lion.
After Rockhopper's discovery in 2011, independent firm Premier Oil paid an initial $231 million to farm into a 60-percent share of the Falklands-focused junior's license interests in the region last summer. Premier also gained operatorship of the Sea Lion project and is committed to spend $722 million funding Rockhopper's development expenditure as well as a further $48 million of the junior's share of three exploration wells planned for 2014 in the North Falkland Basin.
Premier now has a detailed pre-FEED (front end engineering design) work program for the Sea Lion development underway, with concept validation and pre-FEED studies expected to be completed by mid-2013. First oil from the field is targeted before the end of 2017.
Generated by readers, the comments included herein do not reflect the views and opinions of Rigzone. All comments are subject to editorial review. Off-topic, inappropriate or insulting comments will be removed.