CEO: Petrobras Not Feeling Heat from Ratings Agencies
by Dow Jones Newswires
|
Jeff Fick
|
Tuesday, February 05, 2013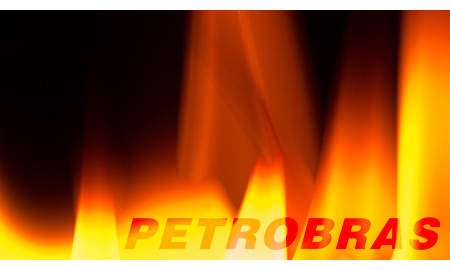 RIO DE JANEIRO - Brazilian state-run energy giant Petroleo Brasileiro, or Petrobras, doesn't feel any pressure from credit-ratings agencies to reduce debt levels after ending 2012 with the company's lowest net profit since 2004, Chief Executive Maria das Gracas Foster said Tuesday.
Petrobras reported a 2012 net profit of 21.2 billion Brazilian reais ($10.65 billion), as heavy fuel imports and a 17% decline in the Brazilian real versus the U.S. dollar undercut earnings, officials said. Petrobras is "always" working to bring domestic fuel prices in line with international levels to reverse losses in the company's refining division that have pressured finances, Ms. Foster said during a conference call with analysts.
Analysts expressed concern about the increase in Petrobras's ratio of net debt to Ebitda, or earnings before interest, taxes, depreciation and amortization. Net debt rose to 2.77 times Ebitda at the end of 2012, up from 1.6 times at the end of 2011.
Petrobras is in the midst of a "difficult" period because "production is not growing, but we are investing strongly," Chief Financial Officer Almir Barbassa said. "We are going to reverse this situation in adequate time."
Credit-ratings agencies take a "long-term" view of the company, with an eye toward the number of new oil fields that will start production from the second half of 2013 and into 2014, Mr. Barbassa said. Petrobras's crude-oil output is expected to rise dramatically in 2014 as some of the large, subsalt oil fields, where billions of barrels of crude were discovered trapped under a thick layer of salt, come onstream.
"That's the way we intend to bring our leverage back to a sustainable situation in the near future," Mr. Barbassa said.
Petrobras should raise some cash in the second half of 2013, when the company expects to complete the sale of some assets from the nearly $15 billion divestment plan announced last year, Ms. Foster said. Data rooms for the sale of some assets in Brazil and the Gulf of Mexico should be open by the end of April, added Jose Formigli, the company's director of exploration and production.
But Ms. Foster warned that Petrobras is unlikely to see any increase in production in the first quarter of 2013. The executive also said Petrobras expected costs for dry and noncommercial wells will total BRL6 billion in 2013.
Generated by readers, the comments included herein do not reflect the views and opinions of Rigzone. All comments are subject to editorial review. Off-topic, inappropriate or insulting comments will be removed.
RELATED COMPANIES