Canary Soars to Shale Stardom
by Robin Dupre
|
Rigzone Staff
|
Wednesday, January 30, 2013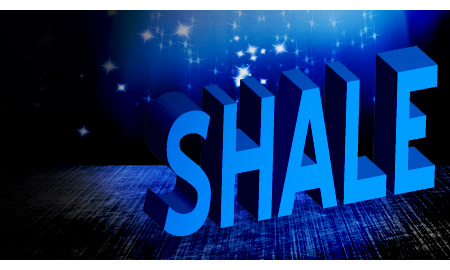 There seems to be a common theme with companies servicing the oil and gas industry – growth and job recruitment. How can an institution grow as a top-notch company while recruiting for the best in the industry?
Canary, LLC, formerly Frontier Energy Group, seems to be leading by example and appears to be on the fast-track to stardom by expanding its domestic presence with its latest acquisition, Canary Wellhead. This eighth acquisition in four years elevates the company to a national level – one that takes its roots beyond Bakken and into all major shale oil plays.
"It's been a lot of hard work," said Dan Eberhart, CEO of the company, reflecting on his success in a Rigzone exclusive interview. "We have built a phenomenal team that has helped us with our growth, specifically at integrating companies."
"I'm confident that the gains made over the last year are setting us up for an even better playing field – specifically the exposure we now have to the Utica and Mississippi Lime," he added. "We want to be a part of that and we will be focusing on that for the next five years."
Prior to becoming Canary, LLC, Frontier Energy Group experienced rapid growth in a short amount of time. The oilfield services company acquired Canary Wellhead Equipment Services, Inc. (2013); Spicer Wireline Inc. (2012); Luft Machine & Supply Co. (2011); Hanson Hot Oil (2010); Western Wellhead Grand Junction (2010); Cable, Incorporated (2010); Kodiak Stack Testing Company (2009); and Frontier Wellhead & Supply Co. (2009).
This latest acquisition allows for the company to expand the company's footprint and service offerings in the oilfield drilling and production services.
"With all of the M&A [merger and acquisitions], the medium-size companies are gone," said Eberhart. "There are no independent, medium-size companies left. We really want to emerge and fill that role and I feel that this latest multi-million dollar agreement will allow us to do just that."
This acquirement brings together two long-standing companies with more than 50 years of experience and advances Canary into the largest independent wellhead service provider in the United States with combined revenue of up to $100 million. With more than 26 locations across the United States and around 300 employees, the company is now servicing customers in every major shale oil and gas region, including North Dakota's Bakken, Colorado's Niobrara, Oklahoma's Woodford and Ohio's Utica.
"We are a relatively fun company to watch," stated Jacob Eberhart, the company's communications and marketing manager. "We are a growing group and we are aggressive. We have done an excellent job of integrating quickly. Where other companies have struggled with that in the past, we have a team that focuses specifically on integration while the rest of the team focuses on what's presently on hand."
The company is set to expand its distribution business in Oklahoma City by building a centralized center in 2013. Canary is looking to expand its growth by 15 percent throughout the year and is looking to hire laborers, engineers and a sales team in Oklahoma City. Canary will also come south and open a Houston executive sales center that will serve the greater Houston area.
"It will be a migration of growth and we expect to have these two areas completed within this year," said Mark Tassin, sr. vice president of operations. "We incorporate, we merge and we grow."
But such rapid growth brings challenges. Job recruitment and job retention appear to be two categories in which Canary is looking to overcome by culling through available candidates to find who best fits the overall picture of the company.
"North Dakota, the Bakken area, has been a tough recruiting area due to the high cost of living and weather issues," said Tassin. "We are recruiting out of the northern states to find individuals that are used to that type of environment, but what we have noticed is that a lot of these people do not have much industry experience. We will invest in our employees that are interested in a long-term commitment. Our basic recruiting process is we will work with you, get you started, get you trained, and pay accordingly."
"We are basically looking for someone that wants to make a career out of it and that will help our company grow," he added.
"Canary really prefers when our employees can recommend someone," added Jacob. "We know that we can count on what our own people say and recommend."
Canary is now the number one inventory company in North Dakota, which is also the number one oil producing state. In November 2012, North Dakota reached its highest output, yet. With more than 4,910 wells online, the state produced 20,072,728 barrels of oil.
"The Bakken is really our core competency and has been our focus until recently. We always have what the customer wants – that is how we grew in that area," said Tassin. "We are always forecasting, looking at markets, looking at our customers and forecasting with them. We stay one step ahead in order to meet our customer needs."
"We are not finished – we have only started," he stated.
Generated by readers, the comments included herein do not reflect the views and opinions of Rigzone. All comments are subject to editorial review. Off-topic, inappropriate or insulting comments will be removed.
RELATED COMPANIES