SandRidge: No Wrongdoing Found in Corporate Dealings
by Karen Boman
|
Rigzone Staff
|
Friday, January 25, 2013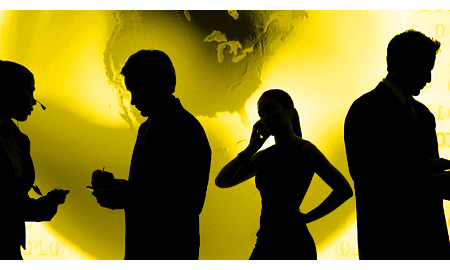 SandRidge Energy's board of directors found no evidence of wrongdoing in relation to allegations made concerning activities of its Chairman and CEO Tom Ward and the company board's oversight, SandRidge reported Friday.
However, the board will consider requests made by investment firms TPG-Axon and Mount Kellett Capital Management to appoint an independent counsel to conduct an investigation of the matter, the Oklahoma City-based company said in a statement.
Both firms in recent months have called for Ward's resignation and for an overhaul of its board and corporate strategy.
On Tuesday, TPG-Axon, the beneficial owner of 6.7 percent of SandRidge's outstanding shares, started mailing consent solicitation materials to SandRidge stockholders. Among the materials was a letter urging stockholders to support TPG-Axon in its effort to replace the company's CEO and make other changes to maximize shareholder value, including amending the company's bylaws and replacing SandRidge's entire board.
"We believe that SandRidge shares are significantly undervalued, and significant appreciation is realistic in the medium term under the right circumstances," TPG-Axon said in a Jan. 22 statement. "However, we believe change is necessary to achieve this value."
TPG-Axon added that the current depressed stock level reflects the destruction of value under current management, and the failure of the current directors to prevent leakage of value from stockholders.
Mount Kellett on Jan. 17 sent a second letter to SandRidge, reiterating concerns regarding TPG-Axon's allegations of front running and calling for the board to retain an independent law firm and forensic accounting firm to conduct a 'thorough and independent' investigation of these allegations.
Both firms claimed that Ward and WCT Resources, an independent oil and gas company formed in 2002 by irrevocable trusts established in 1989 for Ward's children, have engaged in "front running" and "flipping" leasehold interests to the company.
Front Running is defined as the unethical practice of a broker trading an equity based on information from the analyst department before their clients have been given the information. TPG-Axon has alleged that Ward and his son acquired mineral rights from third parties ahead of the SandRidge, and then 'flipped' them to SandRidge or other oil and gas companies at a profit, often retaining a participating interest in future wells in transactions with SandRidge.
TPG-Axon also noted that WCT actively competes with the company in the Mississippian Lime play. Meanwhile, Mount Kellett has voiced concerns regarding the allegations made by TPG-Axon.
"The management of WCT Resources is vested entirely in managers, including Mr. Ward's son, who are independent from the company and have no access to non-public information concerning the company's land and mineral acquisition programs," SandRidge commented, noting that Ward has no control over the trusts or WCT Resources and does not participate in its management, operations or business.
"Thus, contrary to TPG-Axon's assertions, neither the company nor Mr. Ward has the power to 'allow' WCT Resources to engage in any business regardless of whether it competes with the company," SandRidge said in a statement. "As an ongoing business not controlled by the company or Mr. Ward, WCT Resources is free to engage in whatever commerce it deems suitable wherever it chooses."
SandRidge noted that transactions between WCT Resources and SandRidge have occurred rarely and involve less than one-quarter of one percent of the acreage leased by the company in the Mississippian play. Furthermore, SandRidge asserted the transactions were reviewed in advance by disinterested board members.
The fact that WCT Resources owns leasehold acreage adjacent to acreage held by the company is an "entirely unremarkable fact," given SandRidge's interests in over 7,500 sections of the Mississippian play that cover nearly five million acres, according to SandRidge officials.
The acreage held by SandRidge in the play were acquired over a long period of time, well before SandRidge was formed, through TLW Land & Cattle, in which Ward holds an ownership interest. TLW has owned ranch land and other acreage in Oklahoma and Kansas, as well as associated mineral rights, for many years, SandRidge concluded.
Generated by readers, the comments included herein do not reflect the views and opinions of Rigzone. All comments are subject to editorial review. Off-topic, inappropriate or insulting comments will be removed.