Pa. School Preparing Teens, Adults for O&G Careers
by Matthew V. Veazey
|
Rigzone Staff
|
Tuesday, January 29, 2013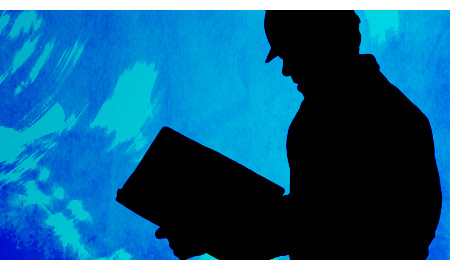 To westbound motorists on Interstate 70 in Charleroi, Pa., the group of buildings in the distance off Exit 39 that make up the Mon Valley Career and Technology Center (MVCTC) may look like a typical vocational school campus. Looks can be deceiving, however.
"There's not another school in Pennsylvania that's doing everything we're doing now," said Mark Giovanelli, adult education coordinator with MVCTC.
Giovanelli was referring to MVCTC's new certification program that will enable high school students to be ready for a myriad of entry-level careers in the oil and gas industry upon graduation. Implemented last fall, the MVCTC initiative allows high school sophomores, juniors and seniors to gain fundamental skills and knowledge applicable to the entire oil and gas value chain. Students from six area school districts split their day between their respective high schools and MVCTC, taking core general education classes at the former and oil and gas coursework at the latter. They earn credit hours for the MVCTC courses that appear on their high school transcripts. Moreover, when they graduate from high school, students completing the oil and gas program obtain a "Certified Energy Specialist" certificate in addition to a diploma.
Industry Input from Day One
Giovanelli pointed out the oil and gas industry was instrumental in developing the blueprint for MVCTC's program. He recalled that MVCTC sought input from approximately 100 service and drilling companies during an initial program meeting in 2010.
"We started the meeting just by saying, 'we don't want your money, we need your advice,'" Giovanelli said. "You tell us how to build the program, tell us what to teach, what's relevant, what they need to know to work for you. We'll provide that."
In return, MVCTC officials urged the companies to provide employment opportunities to students who earn the certification and meet drug testing and other customary requirements.
MVCTC officials told companies "you can hire them if they have our certificate because you told us what to teach," said Giovanelli.
Since the program's inception, Giovanelli said that industry has been generous in contributing to course materials, donating equipment to aid in instruction and allowing company personnel to speak to classes to relay their first-hand expertise to students.
"The relationships and the partnerships we have with all of those companies have been amazing," said Giovanelli.
He pointed out that companies appreciate that the adult program receives no government funding; the secondary program does receive reimbursements from the Pa. Department of Education because high school students receive instruction for credit hours.
"They know what we're about," continued Giovanelli, referring to MVCTC's partners in the industry. "The way it works is if we don't produce, people don't take the class and it fails … just like business. We're 100 percent based on reputation and outcome."
Focus on Fundamentals
The high school program covers the same material that MVCTC presents to adult learners but at a more relaxed pace; the adults undergo an intensive four-week course. Both the adult and high school programs emphasize general knowledge, terminology and safety instruction in a 34 training modules that exposes students to the following topics:
Natural fuel gas delivery technologies
Preventing and controlling worksite incidents
Pipeline construction safety
Identifying gas well tending information and procedures
Maintaining and operating gas wells, gas field piping systems and maintenance and reliability equipment
Monitoring and maintaining gas well and pipeline facilities
Identifying and reacting to well drilling operating condition abnormalities
Workplace safety
"In either program, we don't train for a specific position," said instructor Dennis Dull, pointing out that a single wellsite may demand 150 different job titles.
Instead, the program seeks to address two common challenges employers face when with hiring inexperienced oil and gas workers: overcoming a steep learning curve and minimizing liability issues.
Dull said that companies involved in developing the program stressed the importance of instilling in students practical knowledge and skills about fundamental industry terminology and processes. Also, the companies underscored the need to help students develop a safety mindset. They noted that rookie error tends to be the cause of an incident reportable to health, safety and environmental regulators.
"Everything that we teach, if there's not a specific safety lesson there will be an element of safety in it," said Dull, also a certified safety instructor.
In fact, the adult and high school programs are designed to prepare students for the exam to obtain Premier's SafeLand/Safe Gulf certification. He noted that holding the safety designation improves one's marketability because it is valued by oil and gas employers worldwide.
High school students in MVCTC's oil and gas training program perform a hands-on exercise in the school's laboratory. Photo courtesy of MVCTC.
Reality Check
Dull added the programs incorporate a healthy dose of reality by impressing upon students the day-to-day challenges of working at oil and gas facilities.
"We are bluntly honest about the condition they're going to be working in," said Dull. "They know they're going to be working maybe 80 to 100 hours a week. They know whether it's 90 degrees below zero or 95 degrees out, it's a beautiful day on the rig. Rain, snow, it doesn't matter."
Because students in MVCTC's adult program are often changing careers in order to better provide for their families, Dull and Giovanelli tell prospective students that working in the oil and gas industry is demanding not just for the individual.
"It's a change of career for you, it's a change of lifestyle for your family," Dull said.
He pointed out that spouses and children need to be prepared to adjust to the possibility that a parent may now be away from home for two weeks at a time. Not encouraging students and their families to prepare for such a dramatic change would do nothing to reduce an industry turnover rate for new hires that exceeds 40 percent, noted Dull. Moreover, he said that it would diminish the integrity of MVCTC's oil and gas training program.
"If we put out a product that breaks down after two weeks that can't be repaired, the company's not going to come back to us," Dull said.
For students who decide that a demanding career in the oil and gas industry is for them, the payoff can be attractive. Dull said that individuals who have completed the adult program earn an average of $64,000 per year. In addition, he said that freshly minted program graduates often receive multiple job offers with entry-level wages ranging from $13 to $19 per hour.
Because a multitude of job types can be linked to a single wellsite, MVCTC's training program emphasizes fundamental knowledge and skills that apply to numerous situations, such as cutting down trees to clear a path for a new pipeline. Photo courtesy of MVCTC.
Opportunities for Generations
A local Pennsylvania state senator who has championed MVCTC's oil and gas workforce development initiatives for high school students and adult learners expects the secondary oil and gas certification program developed at the Charleroi school to be replicated throughout the Keystone State.
"It's sort of a maiden voyage on the [high school] student side," said Sen. Timothy J. Solobay, a Democrat from nearby Canonsburg whose district sits atop the Marcellus and Utica plays in Southwest Pennsylvania.
He said that similar oil and gas career technology programs have been available to adults for some time, but he praised MVCTC for offering high school students the opportunity to prepare for careers in an industry that could support livelihoods in Pennsylvania for decades to come.
"With 40 to 50 years of well life, you'll have generations of kids who'll have these opportunities," said Solobay.
From his perspective, Giovanelli welcomes outside interest in MVCTC's program. He said that he has received calls from school districts throughout Pennsylvania, Ohio and West Virginia considering forming their own high school oil and gas training programs. He responds by readily sharing insights and information about the program to high school teachers, principals, guidance counselors and others.
"We've sent our information to every school that's asked," Giovanelli said. "It's like safety. It's not a secret, it's something you share."
Although MVCTC developed its oil and gas training program to respond to a clear industry need for skilled workers, Dull said that he and his colleagues strive to help teens and adults in surrounding counties learn to recognize and seize opportunities in the industry for themselves.
"The ultimate goal is for them to be able to have a three-minute elevator speech," said Dull. "If they know enough about everything and anything and not everything about everything … but enough about whatever it might be if they get stuck in the elevator with, for example, Mr. Walker from Range, what are they going to say in the next three minutes that's going to get them hired."
"I want them to be able to put it in their own words and be able to show them they're not just talking a good game," concluded Dull.
Giovanelli and Dull welcome ongoing involvement in the MVCTC adult and high school programs from the oil and gas community. They urge companies interested in providing speakers, offering cooperative education opportunities to students or donating equipment to contact them by phone: 724-489-9581 or email: adulated@mvctc.tec.pa.us.
Generated by readers, the comments included herein do not reflect the views and opinions of Rigzone. All comments are subject to editorial review. Off-topic, inappropriate or insulting comments will be removed.