API: O&G Stocks Fuel Major Returns for U.S. College Endowments
by Karen Boman
|
Rigzone Staff
|
Wednesday, January 23, 2013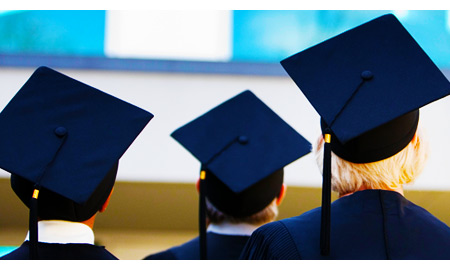 Investments by U.S. university endowments in U.S. oil and gas company stocks produced the highest returns for endowments for at least the last decade, according to a recent study conducted for the American Petroleum Institute (API).
Oil and gas company stocks outperformed endowment funds and the Standard & Poor's 500, achieving returns of 52.8 percent in fiscal year (FY) 2010-2011, 7.9 percent in the last five-year period (FY2006-2011) and 11.5 percent in the FY 2001-2011 period, the study found.
In the FY 2010-2011 period, university and college endowment holdings of oil and gas company shares contributed to 5.7 percent of all endowment gains while comprising 2.1 percent of all endowment assets.
In FY 2010-2011, 823 endowed U.S. public and private colleges held endowment assets totaling $408 billion, with 295 public institution-endowments holdings assets of $122.4 billion, and 528 private institution endowments totaling $285.7 billion.
The 823 colleges and universities had 2.1 percent of their $408.1 billion in assets in oil and gas company stocks, which was valued at $8.45 billion and accounted for $3 billion of public university endowment assets and $5.4 billion of private university endowments.
Over the past decade, the composition of university endowments has shifted away from a larger share of investment in U.S. oil and gas stocks and towards alternative investments, such as hedge funds, private equity, and real estate, which cannot be purchased in large markets such as the New York Stock Exchange, said Dr. Robert Shapiro of Sonecon LLC, which conducted the study for API, during a conference call with reporters Wednesday.
U.S. colleges and universities have pursued alternative investments in an effort to chase higher returns. The shift in the composition of university endowments has been led by institutions with endowments of $1 billion or greater, which includes Harvard University and Yale University. But when Sonecon examined relative returns over the five-year and 10-year periods, returns for oil and gas company stocks owned by universities outperformed assets included as alternative investments, according to Shapiro.
The 7.9 percent average annual five-year returns from oil and gas stocks were 172 percent higher than the average annual five-year 2.9 percent returns on all U.S. stocks and 68 percent greater than the average annual five-year 4.7 percent returns on all university endowment assets. The five-year return for oil and gas stocks also exceeded the 2 percent for global equities, 6.5 percent for bonds, 1.6 percent for real estate, 4.7 percent for distressed debt and 2 percent for three-month Treasury bills.
For the June 2001 through June 2011 period, the 10-year average annual returns of oil and gas company stocks' were 326 percent higher than the 2.7 percent for all U.S. stocks and 105 percent greater than the overall average 10-year 5.6 percent returns on all college and university endowments. Additionally, the were also higher than the 6.1 percent for global equities, 5.7 percent for bonds, 10.4 percent for real estate, 6.6 percent for commodities, 9.4 percent for distressed debt, and 2.1 percent for three-month Treasury bills.
While one-year returns are often volatile, oil and gas company stocks produced returns of 52.8 percent from June 2010 to June 2011, 71 percent higher than the 30.7 percent return on all U.S. equities in the same time period. The one-year returns on oil and gas shares were also 175 percent higher than the overall 19.2 percent one-year average return on all college endowment assets.
This return is also higher than the foreign equities return of 30.3 percent, a 3.9 percent return on bonds, real estate-based securities' return of 35.2 percent, return on commodities of 25.9 percent, a 11.8 percent return on distressed debt, and the .2 percent return on three-month Treasuries.
Real estate securities, U.S. securities, and foreign equities substantially outperformed fixed income instruments, distressed debt and cash and Treasury bills in the most recent year. But over the most recent five-year period, fixed-income securities and distressed debt far outperformed U.S. equities, foreign equities and real estate securities.
In the recent 10-year period, real estate securities, distressed debt, commodities and foreign equities far outperformed U.S. equities, fixed income instruments and Treasury bills, the study found.
API Chief Economist John Felmy said the study had not been conducted in response to the campaign led by author and environmentalist Bill McKibben. In November 2012, McKibben launched a grassroots organization, 350.org, which focuses on climate change. In a tour last year, McKibben urged college students to begin local divestment initiative focused on energy companies.
Several organizations have been working on divestment campaigns initially focused on coal, the 350.org's work is attributed to the recent escalation in these efforts, the New York Times reported last year.
While universities are free to make their own decisions about the composition of their endowment investments, but in hindsight, the returns on these endowments might have been better if they had stayed more in U.S. equities, Shapiro commented.
"They should make these decisions based on data," Shapiro noted.
The study, released Wednesday, is the most recent a series that examined the economic impact of investments in oil and gas companies. In October 2011, API reported that millions of Americans own and derive the benefits of oil and gas company stocks and that these stocks were among the highest performers in public pension funds.
The series of studies was launched in response to criticism of the industry who thought oil and gas companies were owned by space aliens, said Felmy. He added that universities' move towards divesting of their best assets doesn't make sense.
"The Sonecon studies tell just part of the story of the industry's important role in the U.S. economy, and how it contributes to the financial wellbeing of the American people," said Felmy in a statement.
In 2011, the U.S. oil and gas industry supported more than 9 million jobs, and directly contributed $545 billion to the economy, according to a PwC report, including $224 billion in wages, $292 billion in capital investment, and $29 billion in cash dividends to stockholders of publicly traded oil and gas companies.
The size of these endowments has grown sharply since 1970, particularly since 1990, rising from $11 billion in 1970 to $68 billion in 1990 and $408 billion in 2011. Seventy-three of the institutions, or 8.9 percent, reported endowment assets of more $1 billion, 66 had endowments valued between $501 million and $1 billion, and 251 institutions had endowments valued at $101 million and $500 million.
Top Ten Largest College and University Endowments
Harvard University
Yale
University of Texas system
Princeton University
Stanford University
Massachussetts Institute of Technology
University of Michigan
Columbia University
Northwestern University
Texas A&M University System
Generated by readers, the comments included herein do not reflect the views and opinions of Rigzone. All comments are subject to editorial review. Off-topic, inappropriate or insulting comments will be removed.
RELATED COMPANIES