Norway To Review Security at Domestic Oil, Gas Facilities
by Dow Jones Newswires
|
Kjetil Malkenes Hovland
|
Wednesday, January 23, 2013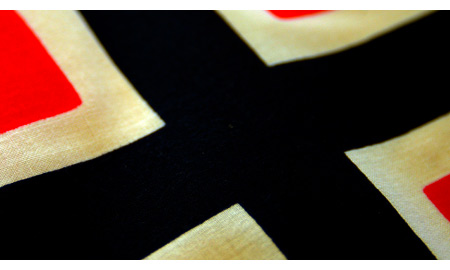 OSLO - Norway should review security at its domestic oil and gas facilities and other critical infrastructure after a terrorist attack against an Algerian gas plant operated by Statoil ASA and BP PLC, the country's minister of petroleum and energy said Wednesday.
The country may stop short of deploying armed guards at its facilities, but all methods of enhancing security should be considered, Ola Borten Moe told Dow Jones Newswires in an interview. He was speaking following an update to Parliament by Norway's Prime Minister, Jens Stoltenberg, on the Algeria terror attack a week ago, which may have taken the lives of five Norwegian employees of Statoil. "This time it was Algeria. The next time it could be us," Mr. Stoltenberg told Parliament.
Mr. Moe's comments illustrate how the attack in Algeria, which caused the deaths of at least 37 foreign workers and was of a scale and ferocity not previously seen on oil facilities in that region, has forced a broad reappraisal of energy industry security in other countries.
Norway has several key oil and gas facilities along its coast, such as the Slagentangen refinery operated by ExxonMobil Corp. (XOM) in southern Norway and Mongstad on the west coast, which hosts a Statoil-operated refinery, an oil and gas terminal, and a gas-fired power plant.
There are several other coastal facilities that are key to maintaining Norway's oil and gas exports to Europe, including the Sture oil terminal and the Kollsnes and Karsto gas processing plants in the west, and the Snohvit liquefied natural gas plant in the far north.
Norway is the third-biggest gas exporter in the world, after Russia and Qatar, but has fallen out of the top 10 list of global oil exporters, according to consultancy Wood Mackenzie.
Currently, only fences and sometimes unarmed guards are there to prevent terrorist attacks that could potentially halt the flow of Norwegian gas to the U.K. and European markets.
Security at Norwegian oil and gas facilities is a responsibility shared between the companies operating them, police and the government, Mr. Moe said.
The offshore union SAFE has criticized the government for the slow response time of the country's special forces. Norway would strengthen its police and emergency response units, said Mr. Stoltenberg.
Asked whether it was realistic for Norway to place armed guards on all its key oil and gas facilities, Mr. Moe said: "I am not convinced that armed guards on all critical infrastructure is the first thing we'll do."
Armed guards would be a very different way of thinking of security, that Norway is not used to, "but we shouldn't be naive either," he said.
Asked whether he instead wanted to build more physical barriers around Norway's refineries and terminals, Mr. Moe said: "We'll have to get back to that."
Mr. Moe was primarily addressing security on onshore facilities. Norway has many offshore oil and gas platforms, situated very far out into the North Sea.
Generated by readers, the comments included herein do not reflect the views and opinions of Rigzone. All comments are subject to editorial review. Off-topic, inappropriate or insulting comments will be removed.