Singapore O&G Firms Set for Growth amid Continued Offshore Interest
by Quintella Koh
|
Rigzone Staff
|
Tuesday, January 22, 2013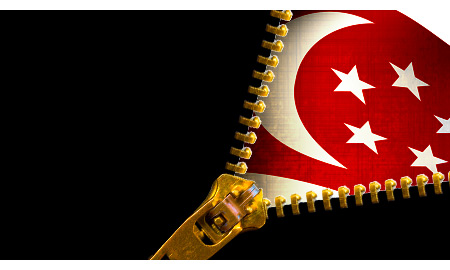 Singapore oil and gas companies can expect this year to be another season of ample offshore contract wins as higher oil prices will sustain exploration and production investments.
The Brent benchmark will average around $105 per barrel in 2013 and $99 per barrel in 2014, according to a Jan. 8 report published by the U.S. Energy Information Administration (EIA). In line with these healthy oil price forecasts, oil and gas exploration and production spending is also projected to increase.
Global exploration and production spending is set to increase by at least 7 percent this year, marking a fourth year of consecutive growth for the sector, Maybank Kim Eng's analyst Yeak Chee Keong noted in a Jan.10 offshore sector report. Areas of prolific offshore activities include regions such as the U.S. Gulf of Mexico, offshore Brazil, West Africa, India, China and Australia. These regions – home to new offshore plays – appear somewhat immune to the global economic slump; they have attracted billions in investment dollars last year and appear poised to receive continued investments in the months ahead.
Meanwhile, mature oil producers Malaysia and Indonesia have drawn up ambitious plans for this year, costing tens of billions of dollars. Both of the countries, each with separate long-term goals, are looking beyond onshore oil and gas plays and moving deep into unexplored basins.
Rig Builders to See Healthy Order Books in 2013
The offshore boom, being carried over from last year, means that rig builders will continue to secure a healthy stream of contracts.
Analysts have spotlighted Singapore-based rig builders Keppel Corporation and Sembcorp Marine as the primary beneficiaries of the increased offshore activity this year. Both companies are forecasted to achieve another year of robust contract wins.
In the case of Keppel Corporation, the company ended last year with a full order haul of $8 billion, just shy of its 2011 record of $8.1 billion. Yeak predicts Keppel Offshore & Marine (Keppel O&M) will realize around $4.4 billion in 2013 contract wins, the bulk of its revenue coming from delivering jackups - its traditional area of strength.
Keppel O&M is moving into new areas such as taking on floating liquefied natural gas (FLNG) conversion works and constructing semisubmersibles, Yeak added.
As part of its long-term diversification strategy, Keppel O&M is also looking at constructing ice-class and harsh environment rigs. Its design and engineering arm, Keppel O&M Technology Center (KOMtech), started a partnership with ConocoPhillips to design a first-of-its-kind jackup to operate in the Arctic seas, Keppel O&M announced in February of last year.
"This would open up opportunities [for the company] and [help maintain] its competitiveness against established Korean yards and upcoming Chinese yards," Yeak commented on Keppel O&M's growth strategy.
Meanwhile, rival Singapore-based rig builder Sembcorp Marine is also set to start 2013 on a strong footing, analysts said last week. The optimism remains unchanged despite a Dec. 3 accident that took place at the Jurong Shipyard when a brake failure caused the jackup Noble Regina Allen (400' ILC) to tilt.
In a research note issued mid-December last year, CIMB analyst Lim Siew Khee noted:
"We think that recent rig incidents are timely reminders of the risks involved in rig-building … However, we believe construction progress insurance could defray part of the damages, if any. We keep our earnings estimates unchanged … and expect $3.6 billion [worth] of new orders for 2013."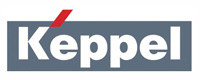 SembMarine's recent contract win for two jackup units from Oro Negro – at $217 million each – demonstrates pricing power, said Yeak in his sector report, sharing similar views with Lim.
"In Oro Negro's [case], the company requires the rigs fast, with assurances of quality and timely delivery. This could be a case in which the customer is dependent on the rigs to secure a charter contract from oil majors … While there is competition from Chinese yards, we believe that drillers may still prefer established Singapore and Korean yards," Yeak said.
But it is not just strong demand and an established reputation that is propping up the rig builders. A near-term shortage of rigs – in particular harsh-environment jackups – is also expected to add to this year's bullish sentiment.
"In our view, 2013 will witness pent-up demand for semi-subs being released, given that semi-sub orders have lagged drillship orders for three years now and there is limited new capacity joining the fleet in 2013/14," Singapore daily The Business Times quoted Nomura Holdings last week.
"Rig utilization and day rates for deepwater operations are seen to be strengthening and new-build rigs are readily absorbed into the market without a significant effect on utilization or day rates," Yeak commented.
In addition, Transocean revealed in a Dec. 18 fleet status report that the Discoverer Seven Seas (UDW drillship) was awarded a three-well contract by Inpex for work offshore Indonesia between May and December of next year. Inpex will pay a day rate of $500,000 per day for its use of the rig, up $10,000 from the rig's prior contract. On the same day, oil major ExxonMobil exercised a six-month option on the jackup GSF Magellan (350' ILC) for work offshore Nigeria. Under the exercised option, ExxonMobil will have to pay a day rate of $160,000 per day, an increase of $17,000 prior to exercising its extension option.
Offshore Services Providers Ride the Offshore Wave
Besides the rig builders, offshore vessel builders are well-placed to ride the offshore wave this year.
Nam Cheong – the largest offshore support vessel (OSV) builder in Malaysia – reported at the end of December last year that it clocked a record sales volume of 21 vessels. The company sold its OSVs to clients based in regions such as Brazil, Norway, Indonesia, Malaysia and Singapore. Moving head into the year, Nam Cheong aims to expand its fleet, a signal that the company is gearing up for an increase in momentum.
OSK Research analyst Lee Yue Jer expects the company to increase its fleet capacity by 20 percent to 24 vessels this year, in a Jan. 11 statement.
The positive outlook is also shared by Singapore-listed Ezion Holdings, an offshore support service firm. Like Nam Cheong, Ezion has had a very successful run last year. The company was clocking in at least one new contract win each month for the first 11 months of 2012.
Ezion's successful performance last year can be replicated this year, backed by charter contracts from international oil majors, Yeak commented. Ezion will start this year on a high note with renewed optimism in the broader market, OCBC Investment Research analyst Low Pei Han echoed in a Jan. 9 report.
However, the optimistic outlook for oil and gas companies will come with challenges moving ahead into this year.
"The [oil and gas] sector is still pretty much driven by macroeconomic events in the near-term. March has become the new December, and cautiousness may start to emerge in February as political brinkmanship in the U.S. intensifies before the March fiscal cliff deadline," Low warned.
Generated by readers, the comments included herein do not reflect the views and opinions of Rigzone. All comments are subject to editorial review. Off-topic, inappropriate or insulting comments will be removed.
RELATED COMPANIES