Brazil Governor Vetoes Oil Tax Ahead of Royalties Fight
by Dow Jones Newswires
|
Jeff Fick
|
Friday, January 18, 2013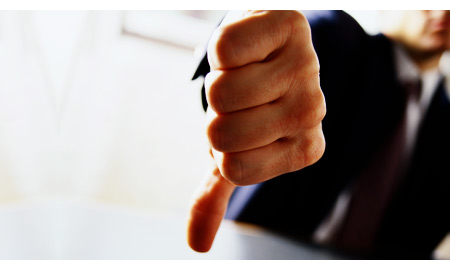 The governor of Brazil's Rio de Janeiro state this week vetoed a new state tax on oil and natural-gas sales as federal lawmakers get ready to renew an ongoing dispute over how to divide the country's newfound oil wealth.
The Rio tax was the latest front in the political battle as the state's lawmakers attempted to offset potential revenue losses from a controversial new royalties law. Rio state has said that reduced royalties income could bankrupt the state and hurt its ability to carry out investments needed to host the 2014 World Soccer Cup and 2016 Summer Olympics.
Brazil's Congress is set to debate whether to overturn President Dilma Rousseff's veto of part of the new oil-royalties law that grants nonproducing states a share of revenue from existing production. Congress was expected to vote on the veto late last year, but the decision was postponed until February.
With the veto, Ms. Rousseff determined that the broader distribution of revenue would apply only to future production and not to existing oil fields. Should the veto be overturned, the oil-producing states of Rio de Janeiro, Sao Paulo and Espirito Santo said they would sue to block implementation of the new royalties regime.
The royalties debate pits the country's three main oil-producing states--Rio de Janeiro, Espirito Santo and Sao Paulo--against the 24 other Brazilian states. The dispute also cuts across party lines, with the government unable to bring members of its congressional alliance that holds clear majorities in both houses together to broker a deal.
Rather than wait for Congress to settle its differences, Rio state legislators took matters into their own hands to avoid possible losses from the royalties law should Ms. Rousseff's veto be overturned. The Rio state tax on the sale or transfer of oil and natural gas could potentially have raised up to $3.3 billion in revenue, offsetting lost royalties revenue under the new regime.
In a decision published Wednesday in the state's Official Register, Gov. Sergio Cabral cited questions about the legality of creating such a sales tax via legislative action in addition to increased costs at the state's environmental regulator for his veto decision. The state's executive branch should be the source of taxation and budget decisions, not the legislature, Mr. Cabral said.
Brazil's IBP, a trade group representing oil, natural-gas and biofuels companies in Brazil, said the veto and the government's recent decision to hold a new bid round for exploration concessions contributed to a "positive moment" for the industry. IBP President Joao Carlos de Luca had previously said that companies would fight the tax because it represented a change to existing contracts.
Much like their national counterparts in Brazil's capital of Brasilia, Rio state lawmakers will return from a holiday break Feb. 4. Rio state Congressman Andre Ceciliano, who proposed the bill, said state lawmakers will likely vote to overturn the veto in the second half of February. "We're going to have a majority, so I think the veto will be overturned easily," Mr. Ceciliano said.
Rio de Janeiro is home to state-run energy giant Petroleo Brasileiro and a majority of Brazil's crude-oil production, including the Campos Basin that produces more than 85% of the country's oil. Several massive new discoveries in a region called the subsalt, where oil is trapped miles beneath the seabed under a layer of salt, also sit off the state's coast. Output from the new subsalt fields is expected to dramatically increase revenue from oil royalties in coming years.
Generated by readers, the comments included herein do not reflect the views and opinions of Rigzone. All comments are subject to editorial review. Off-topic, inappropriate or insulting comments will be removed.