Cormorant Alpha Leak Shuts Down 10% of UK Production
|
Wednesday, January 16, 2013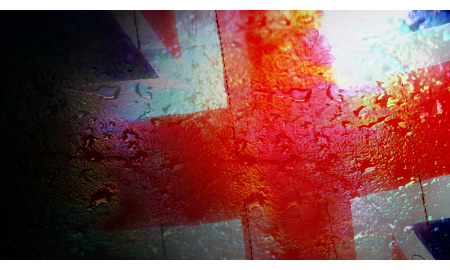 Ten percent of UK oil production is currently shut down due to a hydrocarbon leak at the Cormorant Alpha platform in the North Sea, according to estimates from trade body Oil & Gas UK.
Canada's Antrim Energy announced early Wednesday that the export infrastructure system used by several fields – including the Causeway field and Cormorant East Field – in the UK northern North Sea is currently unavailable due to the incident on the TAQA Bratani-operated Cormorant Alpha platform.
TAQA reported Tuesday that the Cormorant Alpha platform, and all pipeline infrastructure, had been shut down as a precaution after an indication of hydrocarbons was detected in one of the legs of the platform. TAQA said that since the discovery, it has also been monitoring hydrocarbon levels.
TAQA said in a statement that the leaked hydrocarbons are contained within the platform leg and that none have been released into the environment. Meanwhile, the firm added, all 159 people on board have been accounted for and are safe, and TAQA is in the process of taking all non-essential crew off the installation by helicopter.
The Cormorant Alpha production platform – located off the coast of Scotland, 232 miles from Peterhead and 94 miles from Lerwick – handles approximately 90,000 barrels per day of crude oil.
"We estimate that oil usually produced from the fields that are currently shut down across the Brent Pipeline System accounts for about ten per cent of UK oil production," Oil & Gas UK Economics Director Mike Tholen commented in a statement early Wednesday.
Later, in a phone call with Rigzone, Tholen confirmed that he felt the 10-percent figure was "about right". He added that he was confident that TAQA Bratani was sorting out the problem with the Cormorant Alpha platform.
"I don't know where they are on headcount on the platform, but I am sure that they will have been on top of taking off the non-essential personnel," he said. "All the signs are, from what we've heard from TAQA, is that they are very firmly on top of the matter."
TAQA Bratani, a subsidiary of Abu Dhabi national oil company TAQA, has been steadily growing its assets in the North Sea. In November, the firm bought a package of UK North Sea oil and gas fields from BP. Meanwhile, the firm aims to add 100 experienced oil and gas professionals to its 600 UK staff in 2013 and is even planning to start a graduate recruitment scheme in 2014.
Generated by readers, the comments included herein do not reflect the views and opinions of Rigzone. All comments are subject to editorial review. Off-topic, inappropriate or insulting comments will be removed.