First Oil From Atlanta Field in Second Half of 2014, or First Half of 2015
by Dow Jones Newswires
|
Jeff Fick
|
Friday, January 11, 2013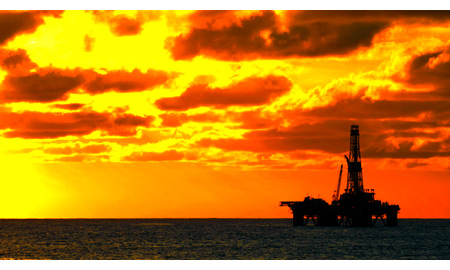 RIO DE JANEIRO--Brazilian oil and natural gas company QGEP Participacoes SA (QGEP3.BR) expects to produce its first oil from the offshore Atlanta field between the second half of 2014 and first half of 2015, the company said Monday in a presentation.
The forecast was in line with a timeline presented by company officials in November.
Development plans for Atlanta follow QGEP's emergence as a bigger player in Brazil's burgeoning offshore oil industry. The company has purchased stakes in several offshore areas in recent years and was one of the partners in a promising deep-water discovery known as Carcara in Brazil's subsalt region. Carcara contained one of the thickest reservoirs discovered in the area made famous for several billion-barrel oil discoveries.
QGEP also produces natural gas from the Manati offshore field.
The Atlanta field sits above the salt layer that trapped the billions of barrels of crude discovered further south in the Santos Basin, but still holds commercially viable volumes of heavy crude. QGEP previously said that it planned to drill a horizontal well at Atlanta this year.
QGEP projects that Atlanta has 260 million barrels of recoverable oil.
QGEP will start output at the Atlanta field via an "early production system," during which the company will install a floating production platform and drill several wells to test production. That will be followed by installation of a more comprehensive production system between the second half of 2017 and the first half of 2018, QGEP said.
Earlier this week, QGEP said that local regulators had approved the company's development plan for Atlanta.
QGEP is the operator of the BS-4 block containing Atlanta and the sister Oliva field, holding a 30% stake. Barra Energia owns 30%, while OGX Petroleo e Gas Participacoes SA (OGXP3.BR) paid Petroleo Brasileiro SA, known as Petrobras (PBR, PETR4.BR), $270 million in late November for the remaining 40% share.
Generated by readers, the comments included herein do not reflect the views and opinions of Rigzone. All comments are subject to editorial review. Off-topic, inappropriate or insulting comments will be removed.
RELATED COMPANIES