API: O&G Investments Vital to Nation's Economy, Prosperity
by Robin Dupre
|
Rigzone Staff
|
Thursday, January 10, 2013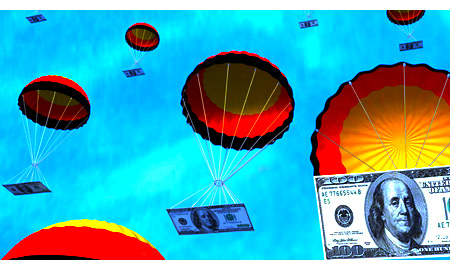 America's energy production and energy security requires a focus on more than just an increase in oil production American Petroleum Institute (API) President and CEO Jack Gerard told reporters and Washington guests attending API's State of American Energy event Tuesday.
He also reiterated welcoming President Obama's campaign promise to support oil and natural gas development as part of an all-of the-above energy strategy:
"With a newly-elected Congress and a president beginning his second term, we are standing on the threshold of a new year – one that represents tremendous opportunities to move forward on building our economy and creating jobs for Americans who are looking for work. The oil and natural gas industry has been a bright spot in the last few years of sluggish economic growth and listless job creation…we are ready to do more."
API supports stable, long-term policy ensuring that the oil and natural gas industry's continued investments remain on economic growth in the United States, with the following policies:
Increase access to Federal lands
Streamline the leasing and permitting process
Avoid discouraging investment through punitive new energy taxes
Avoid unworkable mandates for renewable fuels
Include oil and natural gas in efforts to improve our nation's balance of trade
The majority of Americans feel the same way – roughly 73 percent of voters support increased oil and natural gas development, according to a November 2012 poll conducted by the organization. In addition, a full 91 percent agreed that increased domestic oil and natural gas development would lead to job creation and 86 percent recognized it could lower energy prices for consumers.
Many in the industry feel that increased access to U.S. oil and natural gas resources is the key to creating more jobs and increasing the nation's oil production but API restated that policies are hindering growth. API pointed out in their new report that offshore opportunities for job creation are readily available.
By opening areas off Florida's coast in the eastern Gulf of Mexico to exploration and production could result in up to 100,000 new jobs in Florida by 2016. And opportunities are abundant in the Atlantic. A 2009 Bureau of Ocean Energy Management (BOEM) study estimated that technically recoverable oil and natural gas resources lie in Atlantic federal waters, including 3.3 billion barrels of oil and more than 31 trillion cubic feet of natural gas. Overall, increased access to natural resources in the Atlantic and Pacific could support 260,000 jobs and generate $27 billion in government revenue per year - $171 billion cumulative – by 2030.
API's report also noted that the industry is investing in developing minority and women-owned businesses. In 2011, ExxonMobil directly spent $869 million for materials and services from minority and women-owned businesses through its U.S.-based Supplier Diversity Program, in addition to the $181 million spent through contracts where suppliers purchased from minority and women-owned business – a total amount of more than $1 billion. Furthermore, employment figures for women working on drill sites have risen. In 2004, 48,900 women worked directly in America's oil and natural gas fields. In the past seven years, that number has increased to 78,400 – an increase of 60 percent, the report stated.
An all-of the-above energy strategy will not only spur job growth, but will contribute to economic growth, API said.
The typical earnings for a petroleum engineer over a 45-year career is nearly $4.8 million, which leads all other careers, according to Rigzone's Compensation Tracker. The average starting pay is more than $76,241 and, after more than 20 years, the typical salary is $211,780. Second on the list, a landman will earn $7.64 million over a 45-year career. This position's starting salary averages $75,561 growing to $167,500 with more than 20 years' experience.
Oil and natural gas companies currently support 9.2 million American jobs and could support an additional 1.4 million by 2030 through the industry's investments in energy production and refining, Gerard added.
"The U.S. oil and natural gas industry is fundamental to our country's future, through its investments in energy exploration, through its investments in infrastructure to safely and responsibly produce, refine and deliver the energy we need, through its investments in people, jobs and communities, and its investments in fuels and in innovative technologies," stated Gerard.
Generated by readers, the comments included herein do not reflect the views and opinions of Rigzone. All comments are subject to editorial review. Off-topic, inappropriate or insulting comments will be removed.
RELATED COMPANIES