O&G Companies Prepare for Intensifying Cyclone off Western Australia
by Quintella Koh
|
Rigzone Staff
|
Thursday, January 10, 2013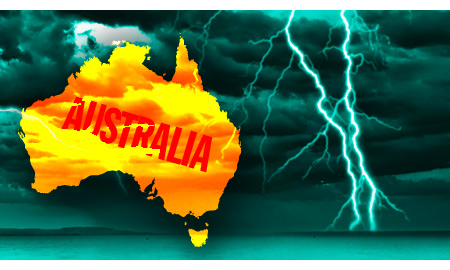 A cyclone off Western Australia's north coast is intensifying as it moves closer to land, and it is expected to disrupt coastal areas Friday, the Australian Bureau of Meteorology said in a statement Thursday.
In a warning issued on Thursday, the bureau said: "Severe Tropical Cyclone Narelle has continued moving south southwest overnight and is expected to slowly develop as it continues towards the Northwest Cape. Gales with gusts to 100 kilometers per hour are expected to develop in coastal areas between Whim Creek and Onslow including the Karratha area later Friday, then extend west to Exmouth and Ningaloo overnight Friday and Saturday morning."
Karratha is the base for the $27 billion North West Shelf liquefied natural gas (LNG) project owned by Chevron Energy, Shell, Woodside Petroleum as well as other oil and gas ventures. The major LNG processing facilities in Western Australia include: Gorgon, Prelude, Wheatstone and Ichthys.
A spokesperson representing Woodside told Rigzone Thursday that the company is taking precautions to safeguard its people and assets in response to Cyclone Narelle. The spokesperson added that Woodside will not be confirming any shut-in at its facilities unless there is a material impact to production.
Meanwhile, Chevron is making precautionary arrangements, including tie-down activities, a spokesperson told Rigzone Thursday.
A spokesperson representing Chevron told Rigzone: "We are monitoring the situation and working with our contractors to make the necessary precautionary arrangements … Personnel not required to close down or re-establish the site prior and following the cyclone are being demobilized."
"Our number one priority is the health and safety of our people," the spokesperson added.
Generated by readers, the comments included herein do not reflect the views and opinions of Rigzone. All comments are subject to editorial review. Off-topic, inappropriate or insulting comments will be removed.