EIA: 2013 US Oil Use Seen Up 0.3%
by Dow Jones Newswires
|
David Bird
|
Tuesday, January 08, 2013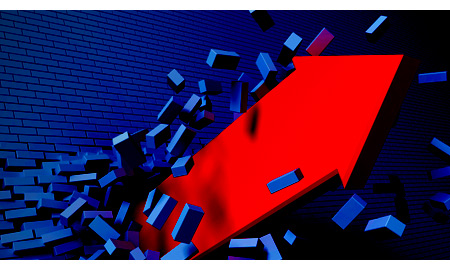 NEW YORK - U.S. oil demand is expected to inch up by a modest 0.3% in 2013 and 2014, after falling 1.6% to a 15-year low in 2012, government forecasters said Tuesday.
Demand is expected to grow to 18.71 million barrels a day in 2013, from 18.65 million barrels a day in 2012.
Projected demand in 2014 of 18.77 million barrels a day still would lag the 2011 level.
Demand for gasoline - the most widely used petroleum product in the world's biggest oil consumer - is expected to flatten out at the 2012 level of 8.73 million barrels a day through 2014 as the impact of slow growth in the driving-age population, retirement of less-fuel efficient vehicles and improvement in fuel-economy standards take hold.
Demand slipped in 2012 by 0.2%, the third straight decline, hitting an 11-year low.
The EIA said all of the major petroleum categories contributed to the slide in consumption in 2012 despite a continued economic recovery and little change in year-over-year inflation-adjusted retail fuel prices.
Most of the consumption growth in 2013 and 2014 is expected to comes from distillate fuel oil -- an umbrella grouping of diesel fuel and heating oil -- and from liquefied petroleum gas. Gains in these products will come from "continued growth in industrial use as well as the assumption of near-normal weather this winter compared with much warmer-than-normal weather last winter," the EIA said.
Distillate use is expected to grow 0.8% in 2013 and 2014, after a 3.3% fall in 2012, to 3.77 million barrels a day, a three-year low.
U.S. crude oil output, led by a gains in production from shale-oil fields tapped by new techniques, is expected to rise 14.1% in 2013, to 7.3 million barrels a day. A further 8.2% rise in 2014 is expected to put output at 7.9 million barrels, the highest since 1988.
Output from in the federal Gulf of Mexico is expected to drop 60,000 barrels a day in 2012, to average 1.26 million barrels a day. Production is expected to climb to 1.37 million barrels a day in 2013, and to 1.44 million barrels a day in 2014, as new projects ramp up.
Since peaking in 2005 at 12.5 million barrels a day, U.S. net oil imports, including crude oil, have been falling, the EIA said. Net imports declined to 7.5 million bbl/d in 2012, and EIA expects imports to continue dropping, to 6 million barrels a day in 2014.
The share of total U.S. consumption met by net fuel imports peaked at more than 60% in 2005 and fell to an average of 40% in 2012, and EIA expects the net import share to average 32% in 2014 because of continued substantial increases in domestic crude oil production.
Generated by readers, the comments included herein do not reflect the views and opinions of Rigzone. All comments are subject to editorial review. Off-topic, inappropriate or insulting comments will be removed.
RELATED COMPANIES