Indonesia Ploughs Heavy Investment into Developing O&G Industry
by Quintella Koh
|
Rigzone Staff
|
Thursday, January 10, 2013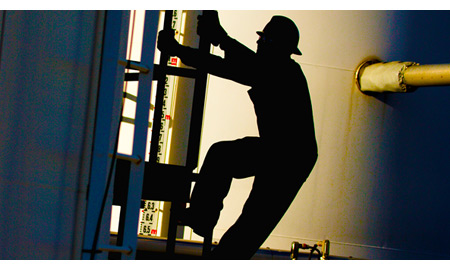 The investment climate for Indonesia's oil and gas sector is poised to heat up this year, amid a recent renewed focus shown by the country's government to develop its oil and gas industry. Increasing Indonesia's production volume – so that the country can produce enough oil and gas to meet its demand needs – is an agenda that is high on the government's to-do list this year.
On the supply front, Indonesia has been grappling with declining output since the late 1990s. Indonesia had oil reserves of some 4 billion barrels as of June 2012, according to the BP Statistical Review of World Energy. This represented 0.3 percent of the global total and was consistent with a gradual decline that has been taking place over the last two decades. In 1998, the country's reserves stood at 9 billion barrels.
Meanwhile, the country's petroleum demand is heading in the opposite direction. Over the previous two decades, Indonesia's oil consumption has risen in line with economic growth. In 1998, domestic oil consumption was 519,000 barrels of oil per day (bopd). This figure skyrocketed to 1.23 million bopd in 2004 – where it surpassed local oil production which stood at 1.13 million bopd.
Indonesia's oil supply was at 942,000 bopd versus its demand of 1.43 bopd for June last year, according to the BP Statistical Review of World Energy.
O&G Budget for 2013
It may be some time before Indonesia is able to retake its seat at the Organization of Petroleum Exporting Countries (OPEC) – the government temporarily withdraw from OPEC in 2008 – yet clearly the government is aware of the need to boost its reserves, diversify its energy inputs and encourage the more efficient use of resources.
Indonesia's determination to address the prolonged problem of under-investment in its upstream sector is evident from a string of recent announcements made by SKMigas and state-backed Pertamina.
SKMigas officially approved 274 contractors' work plan and budgets last year, the company said Tuesday. Of the 274 contractors, 74 are in the production phase such as Total E&P Indonesia in the South Mahakam block in East Kalimantan and ConocoPhillips in the Sumpal field in South Sumatra.
These 74 contractors are slated to invest around $23.5 billion this year, with the investment budget broken down as follows:
$14.7 billion to production activities
$5 billion to development projects
$2.3 billion to exploration plans
$1.5 billion to general administration
The consolidated work plan includes the drilling of 1,200 developing wells, 1,100 work-over wells and 100 exploration wells.
Meanwhile, Pertamina is starting 2013 with a strong oil and gas exploration agenda, implicitly supporting the government's mandate to increase oil production to one million bopd by 2014, up from 890,000 in 2011, alongside a separate target to maintain the volume until 2025.
The company announced at the end of December last year that it will be allocating some $3.1 billion to its upstream budget. Most of Pertamina's efforts will be focused on developing the prolific West Madura Offshore (WMO) Block in East Java. When the firm first took over the block, production was only 13,000 bopd. Pertamina has since turned things around by increasing the output from the block to 16,000 bopd.
Efforts to increase the block's production volume will remain intense as 2013 progresses. Pertamina Hulu Energi (PHE), the operator of the block, is at present installing three new wellhead platforms – PHR KE-40, PHE KE-39, PHE KE-54 – which will be producing from the start of this year. In addition, PHE is planning to tender for four additional wellhead platforms, with the tenders set to be released publicly early 2013.
Indonesia Makes Preliminary Play into CBM
Coal bed methane (CBM) is another sector which will be a recipient of heavy investment from the Indonesian government. The CBM industry focuses on extracting natural gas trapped in seams of coal. The industry is still in its infancy in the country and it could be many more years before the Indonesian government can recoup its investment from CBM exploration.
But Indonesia is clearly determined to take risks in the unconventional exploration arena. Pertamina is aiming to allocate $437 million this year to develop its CBM assets, according to Pertamina's work budget announcement made Dec. 20.
SKMigas has approved an expenditure of $2.7 billion; a large portion of which is committed to drill 82 exploratory CBM wells.
In support of SKMigas' vision to develop its unconventional capabilities, Pertamina is aiming to allocate $437 million this year to develop its CBM assets, according to the company's work budget announcement made Dec. 20.
Pertamina spud the first of its CBM wells in one of its CBM production sharing contracts in Sumatra and Kalimantan, Pertamina's Director of Upstream Operations Muhammad Husen confirmed in an interview with Rigzone at the end of November. Pertamina still needs to source for 30 "fit-for-purpose" drilling rigs for the company's CBM exploration plans, Husen added.
Heading into 2013
Indonesia disclosed early January that it green-lighted 47 proposals for the development of oil and gas blocks in 2012, which will bring the country $18.9 billion in revenue.
SK Migas, a temporary unit of the Ministry of Energy and Mineral Resources which oversees the upstream oil and gas sector, said that the proposals involve a combined investment of $21.3 billion and can produce:
216 million barrels of crude oil
4.1 trillion cubic feet of natural gas
7.6 million barrels of liquefied petroleum gas.
The government typically receives 85 percent of oil revenue and 65 percent of natural gas revenue. The remainder is shared among contractors.
As widely expected by industry players, Indonesia has approved an even greater number of projects for 2013.
In line with its aim to increase its oil output, Indonesia will look to approve an equal number of projects this year, if not more.
But this year could prove to be slightly tricky for the Indonesian government to maintain a high investment appetite – especially since BPMigas' dissolution, which was abruptly made official in November last year, is still fresh in many of the industry players' minds.
"The dissolution of BPMigas represents change. In the oil and gas industry, even one degree of uncertainty is not good. People will need time to adapt to the change in the system," a source involved in oil and gas exploration in the country explained.
Indonesia's decision Tuesday to issue a decree acknowledging SKMigas as a permanent unit of the Ministry of Energy and Mineral Resouces – by the end of this month – needs to be handled in a resolute and transparent manner in order for restore confidence among foreign investors.
The country's oil and gas investment climate for 2013 can be described as such: rewards fraught with bureaucratic uncertainties. Rising oil demand virtually guarantees relentless consumption however, abrupt changes to government structures could precipitate insecurity and reduce investor confidence. The Indonesian government should provide a stable and coherent framework so that the industry can realize its full potential.
Generated by readers, the comments included herein do not reflect the views and opinions of Rigzone. All comments are subject to editorial review. Off-topic, inappropriate or insulting comments will be removed.