Iceland Launches Hydrocarbons Drive With First E&P Permits
by Jon Mainwaring
|
Rigzone Staff
|
Friday, January 04, 2013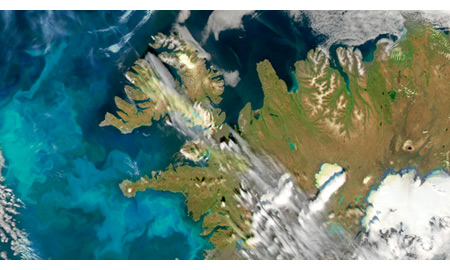 Iceland confirmed Friday that it has issued its first licenses for exploration and production of hydrocarbons in the offshore Dreki Area, northeast of the country.
The news came a month after the National Energy Authority of Iceland (NEA) said it had finished processing applications for two licenses in the area. On Dec. 4 2012 international firms Faroe Petroleum and Valiant Petroleum said they had received provisional awards for blocks in the Dreki area.
Friday saw Iceland confirm that Faroe and Valiant have been made operators of two licenses. Faroe's license will see it take a 67.5-percent share, with Íslenskt Kolvetni (Iceland Hydrocarbons) and Petoro Iceland taking 7.5 percent and 25 percent respectively. Valiant has been awarded a 56.25 percent share of its license, with Kolvetni (a different company from Iceland Hydrocarbons) and Petoro Iceland holding 18.75 percent and 25 percent.
The new offshore license area is on a ridge that forms part of the Jan Mayen microcontinent. This microcontinent lies between the conjugate margins of both East Greenland and the Norwegian Continental Shelf where, Faroe has pointed out, several giant oil and gas fields have been developed.
Iceland currently produces no oil or gas, but the country was hit hard by the global financial crisis that began in 2008 and oil and gas development is one avenue being explored to help rebuild its economy.
Generated by readers, the comments included herein do not reflect the views and opinions of Rigzone. All comments are subject to editorial review. Off-topic, inappropriate or insulting comments will be removed.