Is California Ready for the New Oil Boom?
by Robin Dupre
|
Rigzone Staff
|
Friday, January 04, 2013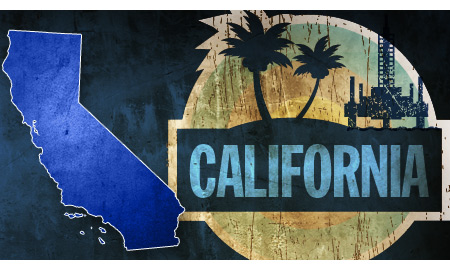 Governor Jerry Brown's administration released draft regulations Dec. 18, 2012 requiring oil companies for the first time to disclose where hydraulic fracturing is used in California after receiving tremendous pressure from state lawmakers and environmentalists.
The proposed rules released by the California Division of Oil, Gas and Geothermal Resources will require oil companies to reveal that information on a national fracking registry, FracFocus.org, after they use the procedure. The rules also require energy firms to test the integrity of the wells before fracking to guard against leaks and to report the test results to regulators before beginning operations.
Chemicals deemed "trade secrets" would only have to be publicly disclosed in the event of a spill or accidental release, as needed for an emergency response or for medical treatments.
"Experience in other states has shown that such trade secret exemptions are being widely used and likely abused," the Environmental Working Group's Bill Allayaud said in a prepared statement.
Regulators said trade secrets are not widely claimed in other states.
One provision that would be unique to California is the requirement for evaluation of wells near the hydraulic fracturing operations. Fracking is readily used in California and has been for decades, but the state has never required disclosure of the chemicals used in fracking or the location of the activities.
The proposed regulations would "spell out what you need to do when you engage in hydraulic fracturing," Jason Marshal, chief deputy director of the Department of Conservation, told reporters in a conference call.
These regulations are labeled as a "pre-rulemaking discussion draft" – an entry to discuss the process before finalizing the rules, which is expected to begin early next year.
While oil production has been continuous in California since 1900, ranking it as the third largest oil producing state, the state is prepping for an influx of operators coming to further explore the Monterey Basin.
California Lease Sale
In December 2012, the U.S. Bureau of Land Management (BLM), which oversees the mineral rights, auctioned 15-oil-and-gas lease parcels spanning 17,837.80 acres in the Golden State.
The parcels, located in Fresno, Monterey and San Benito counties, were auctioned for a total of $104,099.50 with West Coast Land Service, Bakersfield, paying the highest total bid price of $23,200 for a 2,320-acre parcel. The parcel is located in Monterey County, California.
The December sale was a fraction of what the Department of Energy garnered from BLM onshore oil & gas lease sales in 2012, generating a total amount of $233 million. This year, BLM held 31 onshore oil and gas sales and received bids on more than 1.4 million acres of public land in 1,707 parcels. The BLM offered 2,315 parcels of land in 2012, which is 32 percent more than in 2011 and 41 percent more than in 2010.
"Developing energy resources on public lands creates jobs and helps power our future as the economy continues to gain strength," said Secretary of the Interior, Ken Salazar in a statement.
Why California?
Many in the industry are applauding America's new turn in energy independence, which is expected to provide more than 600,000 jobs directly attributable to shale gas development.
"Every oil and gas sector job supports four additional jobs," said Don Clarke, an LA consulting geologist. "I think there are a lot of jobs to be had in the LA Basin," Clarke said. "There are many, many jobs … the potential is enormous."
And with the possibility of additional jobs and energy independence, operators are scouring the lands for possible commercial success with eyes zeroing in on California. Monterey Shale/Santos, a prolific source rock for many of California's large oil fields, is considered by far the largest shale oil formation in the United States, roughly two-thirds of total oil shale potential. By those numbers, the Monterey reserves trump the Bakken and Eagle Ford fields.
This new onshore oil play can easily pump up the nation's oil output by 25 percent in just a few years and help the state's local energy picture. California has more recoverable reserves in shale than nearby big oil-producing countries, according to a July report issued by the U.S. Energy Information Administration.
With these numbers, the industry is taking notice and has been for quite some time. Nonetheless, there hasn't been a truly successful Monterey resource play to date. Some have speculated that the southern California play area for the Monterey Shale is too faulted and fragmented for commercial development.
"A lot of people are exploring this formation, but fracturing and understanding it is the key," stated Clarke. "How readily is the rock and how easily it breaks, and understanding it is critical. Well control is very important."
But this hasn't detracted operators from exploring the land. California is sitting on a potential second resurgence of its oil patch that it might be able to fix the state budget deficit and sharply cut unemployment. The state contains more than 400 billion barrels of original-oil-in-place, estimated to hold 15.42 billion barrels, or 64 percent, of the total shale play that is currently residing in the United States. Comparatively, the United States has three times the proven reserves of Saudi Arabia in shale oil.
Occidental Petroleum (Oxy) is the largest natural gas producer and third-largest oil producer in the state of California. The company holds 1.7 million, largely net acres, of which some 873,000 overlay Monterey Shale prospects, according to the EIA 2011 assessment.
Oxy and Venoco Inc. are jointly funding a 500-square mile 3D seismic survey, the largest survey ever conducted in California. The companies expect to have all of the data in-house early this summer.
Generated by readers, the comments included herein do not reflect the views and opinions of Rigzone. All comments are subject to editorial review. Off-topic, inappropriate or insulting comments will be removed.