Rig Worker's Death Prompts Safety Review at Jurong Shipyard
|
Friday, January 04, 2013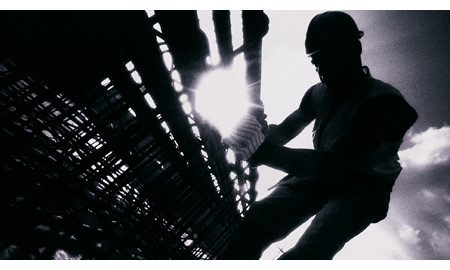 Jurong Shipyard, a fully owned subsidiary of Sembcorp Marine, has been instructed by Singapore's Ministry of Manpower (MOM) to review its risk assessment and safety procedures before starting further recovery works on board the Noble Regina Allen (400' ILC), following the death of a worker who collapsed on the rig Dec. 30, 2012.
A spokesperson representing the MOM told Rigzone Friday that the ministry's preliminary findings show that the worker was carrying out preparation work in a utility room for the recovery of the oil rig, when he collapsed inside the room. The worker was sent to National University Hospital (NUH) for treatment, but he subsequently passed away.
NUH certified that the cause of death of the worker was due to coronary occlusion. MOM confirmed that investigations into the accident are ongoing.
The deceased was an employee of Belfor Asia, a disaster recovery and property restoration company that has been hired by Jurong Shipyard to perform recovery (protection) work on the rig.
A spokesperson at Belfor Asia told Rigzone on Thursday that the deceased was wearing a hard hat, a safety belt secured to the platform, safety boots and eye protection at the time of the incident. The spokesperson also confirmed that the air quality in the area was good, with no hazardous gases present.
This incident follows closely on the heels of an earlier accident that took place in December last year. The accident – described as one of Singapore's worst industrial accidents – occurred on the rig Dec. 3, 2012, when a brake failure caused the Noble Regina Allen to tilt initially at ten degrees. The rig was buffeted by strong waves, and subsequently, it tilted to 17 degrees. About 980 people were on board at that time, and 89 workers were injured in the accident.
MOM Occupational Safety and Health Inspectorate imposed a stop-work order (SWO) for all production works on the rig. The SWO, which is still in place, permits only work related to the recovery of the rig to be carried out.
Sembcorp Marine confirmed Jan. 2, that no construction work was carried out on the rig since Dec. 3, except recovery work performed by SMIT Salvage and Belfor which was done in sequential stages to bring the rig to an upright position.
The rig, at present, still remains tilted.