Transocean Settles Deepwater Horizon Claims
by Karen Boman
|
Rigzone Staff
|
Thursday, January 03, 2013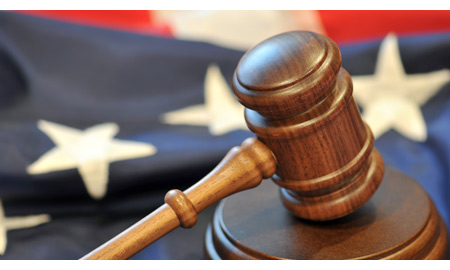 Drilling contractor Transocean and the U.S. Department of Justice (DOJ) reached an agreement Thursday to settle outstanding civil and potential criminal claims related to the April 2010 Deepwater Horizon incident, concluding DOJ's criminal investigation of Transocean's role in the largest offshore oil spill in U.S. history.
Under the agreement, Transocean will plead guilty to one misdemeanor violation of the Clean Water Act (CWA) for negligent discharge of oil into the U.S. Gulf of Mexico and pay $1.4 billion in fines, recoveries and penalties, excluding interest. The violation is related to well monitoring in connection with specific operations during the temporary abandonment procedure conducted on April 20, 2010.
The company will pay the fines over a five-year period, using available cash and cash flow from its operations. The anticipated payment schedule will be:
$560 million in 2013
$460 million in 2014
$260 million in 2015
$60 million in 2016
$60 million in 2017
To settle potential criminal claims, Transocean will pay $100 million in fines within 60 days of the agreement receiving U.S. federal court approval. Transocean also will pay $150 million to the National Academy of Sciences (NAS) over a five-year period; these funds will be used for oil spill prevention and response efforts in the U.S. Gulf.
Additionally, the company will pay $150 million to the National Fish and Wildlife Foundation over a three-year period. These funds will be used for natural resource restoration projects and coastal habitat restoration, including restoration of barrier islands offshore Louisiana and diversion projects on the Mississippi and Atchafalaya rivers.
The Transocean subsidiary pleading guilty will also be placed on a statutory maximum five-year probation term.
To settle certain civil claims, Transocean will pay $1 billion in CWA civil penalties over a three-year period. Under the civil settlement, Transocean must also implement court-enforceable measures to improve the operational safety and emergency response capabilities on all their rigs working in the United States, the U.S. Environmental Protection Agency (EPA) said in a statement Thursday.
Transocean said it has agreed to consult with the United States on preparing a performance plan for these improved measures, which must be submitted for government approval within 120 days of the agreement taking effect.
"The resolution of criminal allegations and civil claims against Transocean brings us one significant step closer to justice for the human, environmental and economic devastation wrought by the Deepwater Horizon disaster," said Attorney General Eric Holder in a statement.
The U.S. Environmental Protection Agency will continue to work with DOJ and its federal partners to "vigorously pursue" the government's claims against all responsible parties and ensure that we are taking every possible step to restore and protect the Gulf Coast ecosystem, Cynthia Giles, assistant administrator for the EPA's Office of Enforcement and Compliance Assurance, commented.
"This unprecedented settlement under the Clean Water Act demonstrates that companies will be held fully accountable for their conduct and share responsibility for compliance with the laws that protect the public and environment from harm," said Ignacia S. Moreno, assistant attorney general for DOJ's Environment and Natural Resources Division, in a statement.
"These important agreements, which the company believes to be in the best interest of its shareholders and employees, remove much of the uncertainty associated with the accident," said Transocean in a statement. "This is a positive step forward, but it is also a time to reflect on the 11 men who lost their lives aboard the Deepwater Horizon. Their families continue to be in the thoughts and prayers of all of us at Transocean."
Potential claims associated with the Natural Resources Damage Assessment (NRDA) process are excluded from the agreement with DOJ. But Transocean noted the district court previously determined the company is not liable under the Oil Pollution Act for damages caused by subsurface discharge from the Macondo well. If the ruling is upheld on appeal, Transocean's NRDA liability would be limited to any such damages arising from the above-surface discharge.
Transocean also will continue cooperating with the Deepwater Horizon Task Force in any ongoing investigation related to the accident.
Last September, the company reported it was in discussions with DOJ seeking to resolve certain civil and criminal claims related to Deepwater Horizon for $1.5 billion.
"The settlement would not appear to address state and local government claims nor does it settle claims being brought by individual plaintiffs," according to a Jan. 3 analyst note by FBR Capital Markets. "Nevertheless, the settlement would appear to clear up the bulk of Transocean's liability and the company's primary remaining exposure would likely be limited to challenges to their indemnity to civil claims which BP transferred to claimants last year."
The company has set aside $2 billion in cash to meet its financial obligations related to the Deepwater Horizon incident, FBR noted. The difference between the $2 billion and the settlement figure could be used to cover claims related to the reopener provision on the NRDA.
The settlement is below Barclays Capital's $2.5 billion estimate, according to a Jan. 3 analyst's note.
"We think the decision is consistent with a series of favorable rulings and supportive language from Judge Barbier since overseeing the multi-district litigation," said Barclays.
In November, BP reached a settlement with DOJ and the U.S. Securities and Exchange Commission, agreeing to pay $4.5 billion and pleading guilty to 11 felony counts related to the Deepwater Horizon incident.
Following the BP and Transocean settlements with DOJ, Halliburton is the last service company that has not settled liabilities associated with Macondo.
"We think Halliburton is next in line, and a settlement should accelerate the company's plans to hike its dividend and buy back stock," said Barclays.
Barclays noted that Transocean has made "substantial progress" on its strategic initiatives, including upgrading its fleet and improving operational performance.
Generated by readers, the comments included herein do not reflect the views and opinions of Rigzone. All comments are subject to editorial review. Off-topic, inappropriate or insulting comments will be removed.
RELATED COMPANIES