Stormy Outlook for Sino-Japanese Relations on Senkaku Islands Spate
by Quintella Koh
|
Rigzone Staff
|
Monday, December 31, 2012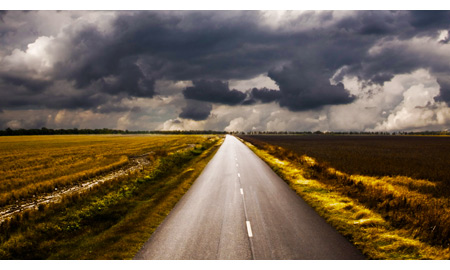 Sino-Japanese relations are set to get rockier moving into 2013, following Japan's Liberal Democratic Party (LDP) landslide victory Dec.16 and Shinzo Abe's appointment as the country's new prime minister.
Abe's return to power – he was premier once from 2006 to 2007 – has been greeted with trepidation among Beijing leaders, as the prime minister is well-known for his forthright and confident approach towards Beijing. During Abe's campaigning, he had called for a more concerted response to China's claim of the Senkaku Islands, also known as Diaoyu Islands to the Chinese.
"The Senkaku group is Japanese territory and in the eyes of the international community, belongs to Japan and is effectively controlled by us. On this point, there is no room for negotiation," Abe was quoted as telling reporters in a Dec. 17 press conference.
Beijing responded on the same day through a published statement on the Ministry of Foreign Affairs' website, stating that it sees the Diaoyu Island and its affiliated islands as China's inherent territory.
"We hope that the Japanese side could take concrete actions and make due efforts for the proper settlement of relevant issues and improvement of bilateral relations," China's foreign ministry spokesperson Hua Chunying added in a Dec. 17 statement in reference to Abe's comments on the Senkaku Islands.
Geography and Natural Resources of the Islands
Similar to the territorial disputes surrounding the Spratly Islands, Japan and China's rival claims of the Senkaku Islands/Diaoyu Islands has much to do with the fact that the waters surrounding the islands hold large amounts of hydrocarbon resources. For both the Japanese and Chinese, oil and natural gas are the coveted prizes for the energy-hungry countries.
From Tokyo's point of view, Beijing ceded the islands to Japan during the Qing Dynasty in Article II of the May 1895 Treaty of Shimonoseki. Though the islands were controlled by Washington as an occupying power between 1945 and 1972, Tokyo has exercised administration over the islands since 1972.
With Tokyo's standpoint in mind, the country sees ownership of the Senkaku Islands, its surrounding islands and the resources under the waters as never in dispute, since the area is already under its sovereignty. China contests Japan's claim, stating that the latter's view is legally void.
Dr. Euan Graham, a senior fellow in the S.Rajaratnam School of International Studies, gave his take on the volatile situation surrounding the Senkaku Islands/ Diaoyu Islands dispute in an emailed response to Rigzone.
"The prospects of taking this to the International Court of Justice (ICJ) or other international bodies with the agreement of both parties are slim. The fact that the political leadership in both China and Japan is facing either transition has tended to reinforce the inflexibility, the entrenchment of nationalism and short-term positions," Graham said in his analysis of the brewing dispute.
China, like Japan, is currently in the midst of a leadership transition moving into 2013. Xi Jinping, the leader of China's ruling Communist Party, is expected to become the country's president in March 2013.
Xi, previously China's vice president was elevated to general secretary of the party at the end of the country's 18th National Congress in Beijing earlier this year - a meeting that culminated in its second handover of power in more than six decades of rule.
In addition to holding the top position in the Communist Party of China, Xi is also in command of China's military.
Race for Offshore Resources Intensifies, Present Day Confrontations
The race to shore up on offshore resources – particularly for natural gas – has been high up on the agenda of both the Japanese and Chinese governments this year.
For Japan, having enough natural gas resources to meet its power generation needs is a matter of survival. The country - in an apparent bow to public pressure in the wake of last year's Fukushima disaster - has steadily increased its usage of natural gas as a fuel for power generation in place of nuclear energy.
Japan, for the rest of this decade, is destined to remain Asia's largest importer of liquefied natural gas (LNG), said Tokyo Gas' Deputy General Manager for LNG Contracts, Yasushi Sakakibara at an October natural gas summit held in Singapore.
As Tokyo looks towards incorporating natural gas into its power generation fuel mix, the country's LNG import volume at the end of this year is set to surpass its 2011 import volume of 83 million tonnes.
China's demand for natural gas is also on course for a rapid upswing, driven by demand for electricity generation, industrial and urban fuel gas and chemical production. International Energy Agency's (IEA) Senior Gas Expert Anne-Sophie Corbeau said at a Beijing natural gas summit that the country's natural gas demand will exceed 230 billion cubic meters by 2015. The IEA expects that China will emerge as the leading importer of natural gas among emerging economies, as the country's demand growth over the period 2011 to 2017 will average at a staggering 13 percent per annum, Corbeau added.
"China is already the fourth largest gas user, behind the United States, Russia and Iran. But the country is soon expected to become the third largest gas user as it embarks on a remarkable growth of gas demand," Corbeau said.
Given the intense gas demand from both of the countries, tensions in the disputed waters have flared up to new heights in the recent months considering the coveted resources at stake.
After Japan's nationalism of the islands in September, violent anti-Japan protests sparked throughout the mainland. The Chinese government stayed silent as angry mobs broke into Japanese businesses and factories. Japanese companies such as Toyota, Honda, Nissan and Panasonic reported damage to their operations as thousands of Chinese staged anti-Japanese protests. An industry source Rigzone spoke to, with gas operations in Beijing, candidly remarked that he is avoiding driving his Japanese-brand vehicle on public roads, for fear of physical assault.

Tensions on waters reached a near-military confrontation flashpoint Dec. 13, when a Chinese aircraft was spotted in Japanese-controlled airspace near the disputed islands. After the Chinese marine surveillance propeller plane was spotted by the Japanese Coast Guard, Japan responded by dispatching eight F-15 fighter jets.
This marked the first-ever incursion by a Chinese plant into Japanese-controlled airspace near the disputed islands, signaling Beijing's willingness to take the confrontation beyond waters.
"China's practice has been to match every move made by Japan and, now that F-15 jets have become involved, Beijing might feel justified to send its own fighter jets into the area. With ships and aircraft of the two countries deployed, the chances of a confrontation are [now] greatly increased," The Business Times, one of Singapore's dailies, reported Dec.19.
Moving into 2013: What Lies Ahead?
China's actions at this stage are aimed at coercing Japan into accepting a joint administration of the islands although Japan is reluctant over such an arrangement as it would mean an implicit loss of sovereignty when it can no longer exercise sole control over the islands.
Moving into 2013, finding any middle ground to this intractable problem would prove a near impossible reality, given rising nationalistic sentiments on either side of the sea.
"Joint development makes clear economic sense, but it is unlikely to deliver real benefits until political trust can be established," Graham noted.
"Hence, my ideal solution … would be for Japan and China to jointly agree to the islands being designated as a marine environmental reserve Otherwise, I think that the resource issue will simply augment tensions that hinge, ultimately on strategic rivalry, nationalism and contested narratives of history," Graham summed up.
Generated by readers, the comments included herein do not reflect the views and opinions of Rigzone. All comments are subject to editorial review. Off-topic, inappropriate or insulting comments will be removed.