Leighton Seeks to Employ 1,200 for New Work Awarded for Ichthys Project
|
Thursday, December 27, 2012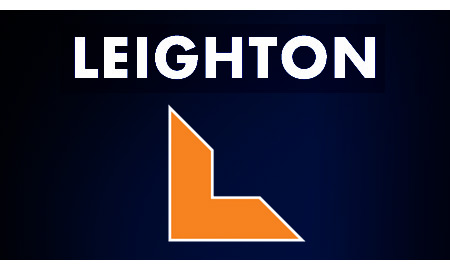 Leighton Contractors, a wholly-owned subsidiary of Leighton Holdings, revealed Friday that it has secured $1.2 billion worth of contracts linked to the $34 billion Ichthys liquefied natural gas (LNG) project in Darwin.
The company also disclosed that it expects to employ up to 1,200 people as it works to deliver on the projects.
The first contract – worth $923 million – is to build infrastructure such as roads, foundations and trenches at Blaydin Point for Ichthys onshore facilities. The project team will mobilize immediately, with construction due to start in May 2013 and be completed by July 2016.
"We anticipate more than 3.5 million man-hours will be worked to deliver the project, with a peak workforce of more than 900 people," the company said in a statement.
Separately, Leighton Contractors' Services Division disclosed that it has bagged a four-year $280 million operations and maintenance contract for Blaydin Point's temporary facilities.
The company will operate and maintain services for all temporary site facilities, including power supply, water treatment plants and pest control, during the construction phase.
"Service mobilization will commence in February 2013 … and employ up to 300 people at peak, with many sourced locally," the company said in a separate statement.
The Ichthys LNG project is operated by Inpex with a 66.07% interest. The remaining stakes are held by Total (30%), Tokyo Gas (1.575%), Osaka Gas (1.200%), Chubu Electric (0.735%) and Toho Gas (0.420%).
Gas from the Ichthys field, Block WA-285-P, in the Browse Basin approximately 124 miles (200 kilometers) offshore Western Australia, will undergo preliminary processing offshore to remove water and extract condensate.
The condensate will be pumped to a floating production storage and offshore facility anchored nearby, from which it will be transferred to tankers for delivery to markets. The gas will be exported to onshore processing facilities in Darwin via a 552 mile (889 kilometer) subsea pipeline.
The Ichthys LNG project is expected to produce 8.4 million tonnes of LNG and 1.6 million tonnes of liquefied petroleum gas per annum, along with around 100,000 barrels of condensate per week.
The Ichthys field was discovered by three exploration wells, and then appraised by five wells three years later. On March 27, 2009, the partners reported that the field is commercially viable, and then submitted the field development plan for government approval.
Generated by readers, the comments included herein do not reflect the views and opinions of Rigzone. All comments are subject to editorial review. Off-topic, inappropriate or insulting comments will be removed.