Explorers Head to Europe's Fringes in 2013
|
Wednesday, January 02, 2013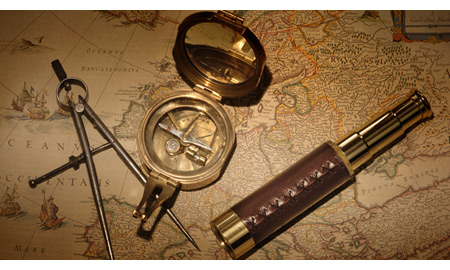 Next year promises to be an exciting year when it comes to exploration for the European oil and gas sector. While plenty of new exploration projects are expected to occur in places used to drilling, such as the North Sea, companies like Norway's Statoil, Italy's Eni and Spain's Repsol are hoping for success in the far north of Europe in the Barents Sea.
Meanwhile, on the western fringes of Europe, Exxon and Repsol are working on offshore projects in the Irish Atlantic Margin. Onshore, several companies have plans to push boundaries in technological terms by embarking on shale gas drilling projects in Poland and, possibly, in the UK too.
Up in the Barents Sea, Statoil plans to follow up its Skrugard and Havis discoveries of March 2011 and January 2012 with a four-well drilling campaign that it aims to complete by late spring/early summer 2013. In total, Statoil aims to drill nine wells in the Barents Sea during 2013.
The combined discoveries of Skurgard and Havis have been estimated at between 400 million and 600 million barrels of oil equivalent. So, this further exploration in the PL 532 license where they were found – as well as in the nearby PL 608 license – could lead to the Barents Sea being proven as another major hydrocarbon basin for Norway.
The drilling campaign begins with the Nunatak prospect before the West Hercules (UDW semisub) drilling rig moves on to drill the Kramsno, Skavl and Iskrystall prospects.
Statoil's partners in the PL 532 are Eni Norge and Norwegian state-owned oil firm Petoro with 30-percent and 20-percent stakes respectively.
Elsewhere in the Norwegian sector of the Barents Sea, Eni Norge is currently involved in an appraisal well drilling campaign at the Goliat discovery, which is estimated to contain reserves totaling 174 million barrels of oil. The development program is scheduled to see a floating production, storage and offloading (FPSO) vessel on site in autumn 2013 ahead of production beginning in 2014.
Eni is also due in 2013 to begin a seismic exploration campaign across two blocks in the Barents Sea (the Fedynsky and Central Barents blocks), as well as in the Western Chernomorsky block in the Black Sea, following its strategic agreement with Rosneft in early 2012.
Meanwhile, Repsol also has a chance score big in the Barents Sea when it begins drilling its Darwin prospect in Norwegian production license 531 during the first quarter of 2013. Darwin's potential has been estimated at one billion barrels. If successful, Repsol (the operator with a 20-percent stake) will not be the only company cheering, since Concedo, Faroe Petroleum, Talisman, RWE Dea, Marathon Oil and Det norske oljeselskap also have stakes in PL 531.
The well is just one of three wells Repsol plans to drill on the Norwegian Continental Shelf in 2013. The Spanish major will also be hoping for success during the year offshore Ireland, where it is interested in two wells that are scheduled to be drilled.
Will Irish Eyes be Smiling?
Repsol has a 25-percent interest in the Dunquin prospect in the South Porcupine Basin off the west coast of Ireland, where operator ExxonMobil has booked the Eirik Raude (UDW semisub) rig for exploration drilling operations scheduled to begin in the first quarter of 2013. Dunquin has been estimated to hold prospective recoverable resources (on a P50 basis) of 1.7 billion barrels of oil equivalent.
Local explorer Providence Resources, which has a 16-percent interest in the Dunquin license, made a significant discovery in March 2012 at the Barryroe prospect in the Celtic Sea off the south coast of Ireland. Estimates of oil in place at Barryroe have since been estimated at 1.8 billion barrels of oil equivalent (on a P50 basis).
Repsol is also involved offshore Portugal, where it has highlighted that it will conduct exploration operations over the Lagosta and Lagostim blocks off the coast of the Algarve basin in 2013.
As far as shale gas drilling is concerned, the recent news that the UK government has lifted a ban on the activity in the country should mean that Cuadrilla Resources resumes its operations near Blackpool in northern England during 2013. Whatever happens in the UK, the year should see shale gas fracking operations continue in Poland – where more than 100 shale exploration licenses have been granted to several companies.
Italy's Eni has already begun a fracking campaign in Poland, while it also involved in plans to explore nine blocks in the Lviv Basin in the neighboring country of Ukraine for shale gas.
Generated by readers, the comments included herein do not reflect the views and opinions of Rigzone. All comments are subject to editorial review. Off-topic, inappropriate or insulting comments will be removed.