Brazil's Oil Industry Plans to Fight New Rio State Tax
by Dow Jones Newswires
|
Jeff Fick
|
Wednesday, December 26, 2012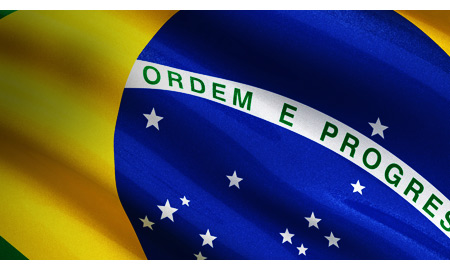 RIO DE JANEIRO - Brazil's oil industry plans to fight a new tax on oil and natural gas recently approved by Rio de Janeiro state legislators, the president of the Brazilian Petroleum Institute, or IBP, said Wednesday.
In an interview published in financial daily Valor Economico, IBP President Joao Carlos de Luca said that the new tax represented a change to existing concession contracts. That's a contradiction given Rio state's position in the fight against changes to royalties distribution currently under debate in Brazil's Congress, the executive noted.
The oil industry "will not hesitate to appeal" the tax should it be signed into law by Rio de Janeiro Gov. Sergio Cabral, Mr. Luca said. Mr. Cabral has until early January to make a decision on the bill. "It's unfortunate," Mr. Luca said. "[The new tax] brings legal uncertainties." The IBP has requested a meeting with Mr. Cabral to discuss the new tax. Mr. Cabral has so far kept mum on whether he plans to approve the bill.
Rio state wants to implement the tax to counter possible losses in revenue from oil royalties, which could reach 80 billion Brazilian reais ($39 billion) through 2020. The measure would impose a tax on the sale or transfer of each barrel of oil produced in Rio de Janeiro state, generating about 6.9 billion reais ($3.3 billion) in 2013, according to estimates.
Legal experts cited by Valor, however, said that the new tax could be declared unconstitutional because it seeks financial compensation, rather than revenue to cover costs of the auditing process. While Rio state based the new tax on similar taxes on mining implemented in Minas Gerais, Para and Amapa states, the objective of the mining taxes was to compensate environmental damages rather than revenue.
Previous attempts by Rio state to generate tax revenue via implementation of a sales tax on oil and natural gas production also have been declared unconstitutional, Valor noted. Brazil's Constitution, written in 1988, determined that sales taxes on oil are enforced at the destination rather than point of origin.
Rio de Janeiro is home to state-run energy giant Petroleo Brasileiro and a majority of Brazil's crude oil production, including the Campos Basin that produces more than 85% of the country's oil. Several massive new discoveries in a region called the subsalt, where oil is trapped miles beneath the seabed under a layer of salt, also sit off the state's coast. Output from the new subsalt fields is expected to dramatically increase revenue from oil royalties in coming years.
Generated by readers, the comments included herein do not reflect the views and opinions of Rigzone. All comments are subject to editorial review. Off-topic, inappropriate or insulting comments will be removed.