Success Story: Entrepreneur Adapts to Partnership to Survive
|
Tuesday, December 25, 2012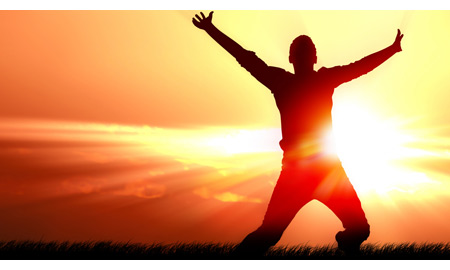 Remember Adam Standiford? He's the CEO of a small independent based in north central Montana who aimed to make it big while trying to keep his head above water. Today he not only has investors, but he also has his eye on expanding his personal assets.
In the summer of 2011, Bo Sears, of Weil Group Resources, LLC, contacted Standiford. Sears had his eye on Standiford's Rudyard field for some time. He knew it had tested positive for helium in the past, but could not track down the owner until he read about Standiford in Rigzone in May 2011.
"He contacted me right away," Standiford said, "and was able to get a deal structured quickly on my lower helium-bearing horizons."
Weil Group expressed interest in investing in Standiford's Rudyard field in late 2011, which resulted in a tour of a helium processing facility in Kansas and ultimately a well being drilled on Standiford's field shortly thereafter. Standiford farmed out the lower formation rights to his field for the purpose of helium exploitation and production.
"Under the terms of our agreement, we were able to get a test well drilled immediately, which was completed with good results," Standiford revealed. "The formations flowed strongly and experienced good pressure recovery between flow periods."
Down Home
In a small rural town like Rudyard and the surrounding small towns along Highway 2, known as the Hi-Line, any drilling activity is fodder for talk at the local garage or bar. In Standiford's case, many locals are calling his small (but significant to him) drilling activity a giant find along the Bakken, which is not true. There is only 4 feet of Bakken in the Rudyard Field, which is not enough to facilitate a resource play. In fact, Standiford and his strategic partners are drilling the Devonian and Ordovician Souris River and Red River formations for a fractional resource of helium within a large stream of nitrogen.
"The high level of activity in Eastern Montana and North Dakota has everyone around here in a frenzy and absolutely convinced the boom will make its way here," Standiford said.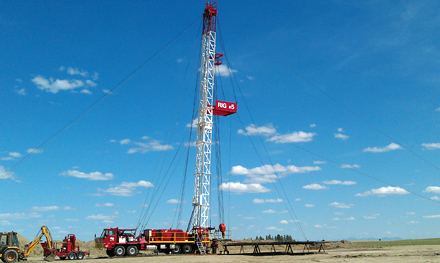 Rig #5 drills Standiford's Rudyard field. Source: Brainstorm Energy
Nevertheless, it makes him chuckle when the rumors get back to him. Though Standiford has not hit paydirt with his partners, he is pleased with his strategic partnership with Weil Group as provided him some additional income and renewed confidence in moving forward with his business over the past year.
Low natural gas prices had forced Standiford to lay off his staff in January 2009 and he wasn't sure if his little-company-that-could, Brainstorm Energy, was going to make it. Today, he has an office manager on staff that takes care of the books, bills, and royalties. His father, who is a 10 percent shareholder of Brainstorm, remains on staff as well.
"My father has been helping quite a bit along the way by running heavy equipment to support the drilling and completion process," Standiford said. "When I get stumped, he is the first person I ask for help. His wealth of knowledge in the operations of oil and gas fields has proven to be an invaluable asset."
Between the contributions of his father and his office manager, Standiford said, "I don't think I could have done this without them. One person can only do so much and having the help allows me to focus on more revenue-growth opportunities. My deal with Weil Group was a step in the right direction for my company,"
"We have very similar objectives making our working arrangement rather seamless."
Standiford's partnership with Weil Group breathed new life into the Rudyard Field and in his bank account.
"Now when we are drilling under the strategic partnership, it benefits my bottom line," Standiford explained. "I now work with my partners via consulting and services, which is far more satisfying than spending my own drilling dollars."
Storybook Ending
Standiford says he wishes his story was more like a fairytale with him putting his last dollar down and hitting a major well, but this is not that story. Standiford has opted for a more conservative approach to reaching production goals.
"I've learned to compromise. I preferred more risk in the past, but I had to change my tune," he said. "I'm having a great time now taking my business through one deal at a time. As long as I keep pushing forward on a daily basis, I am genuinely optimistic about the growth potential of my company."
Getting back in the game, according to Standiford, means expansion.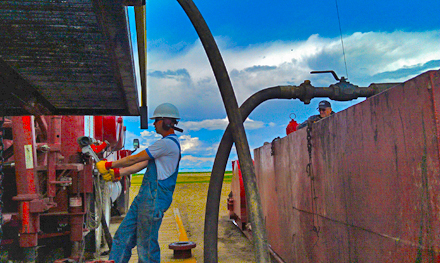 To get ahead, Standiford knows he has to be hand-on in his business. Source: Brainstorm Energy
"I'm making some offers on gas wells right now," Standiford said. "The strategic partnership covers growth by the drill bit and allows me to place greater concentration on small acquisitions."
Standiford's strategy is to identify larger companies and sift through their well holdings to see if they have two to five small wells close together that are producing, but are not part of the company's core assets.
"I try to get the wells at a good price," he explained. "The industry is so fixated on oil right now it is a good time to acquire gas wells. I'm looking at three little wells in northwest Montana that combined produce about 100,000 cubic feet per day providing a net income of about $54,000 per year. I'm trying to grow as best I can without going out and building a plethora of strategic partnerships. So far I've been rejected nine times. I haven't had a single offer accepted. But I will not give up."
It is this confident attitude that is transforming Standiford from a pay check-to-pay check independent into a true oilman.
"I hope to someday use my education and experience in the industry," Standiford said, "to land a board or advisory or strategy position with a junior or medium size [exploration and production] company while still entertaining my entrepreneurial spirit. This is an exciting time for me, my family and our business, and I'm both confident and optimistic of the things to come."
Generated by readers, the comments included herein do not reflect the views and opinions of Rigzone. All comments are subject to editorial review. Off-topic, inappropriate or insulting comments will be removed.