European Oil and Gas: 2012 Review
by Jon Mainwaring
|
Rigzone Staff
|
Monday, December 24, 2012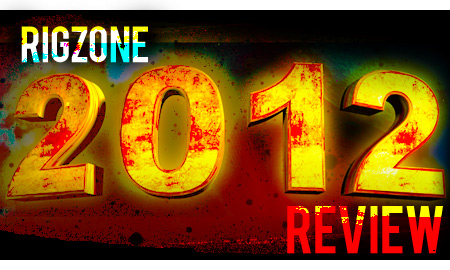 Across Europe's oil and gas industry, 2012 was a busy year with a large oil discovery offshore Ireland, strikes in Norway, the lifting of drilling bans in Italy and the UK and the resolution of the TNK-BP saga.
Major discoveries in the North Sea were rather thin on the ground in 2012, particularly when compared to the previous year's Johan Sverdrup discovery of up to 3.3 billion barrels of oil. In July, Statoil made a gas/condensate discovery at its King Lear prospect in the Norwegian North Sea amounting to between 70 and 200 million barrels of oil equivalent, while Total announced at the start of December that it had found up to 75 million barrels of oil at its Garantiana prospect.
But the big prize of 2012 was offshore Ireland in the Celtic Sea. In March, local explorer Providence Resources saw oil flow at its Barryroe prospect. Since then, Barryroe has been estimated to contain more than one billion barrels of oil in place in its Middle Wealden and Basal Wealden zones (on a P50 basis) and another 778 million barrels in the Lower Wealden and Purbeckian zones.
Meanwhile, after Statoil and its partners signed an agreement to cooperate on the planning of the Johan Sverdrup development in March 2012, there have been several appraisal wells drilled on the discovery. The latest of these was completed in early December, when Lundin Petroleum announced that its appraisal well 16/2-16 had met its main objectives of establishing the depth to the top reservoir as well as the quality of the reservoir, the oil-water contact depth and the aquifer quality.
Another field development project that got underway in 2012 was the $2.3 billion Cygnus gas field project in the UK zone of the southern North Sea. First steel was cut for the project at Heerema Fabrication Group's Hartlepool yard in northern England in December, after the project was finally given the go-ahead after the UK government in July introduced a tax allowance of $810 million (GBP 500 million) for large shallow-water gas fields.
Cygnus, the largest discovery in the North Sea's Southern Gas Basin in the last 25 years with approximately 635 billion cubic feet of 2P gross gas reserves, is expected to create an initial 1,200 jobs directly connected to the project.
This good news for UK jobs came after oilfield services firm Aker Solutions announced in June that it would be expanding the number of people that it employs at its London engineering hub from 400 to 1,700 by 2015 as part of a landmark energy deal between the UK and Norway.
The shallow-water gas field allowance was just one measure brought in by the UK government in 2012 aimed at boosting the offshore oil and gas sector. In September, a tax allowance for certain mature fields (known as 'brown fields') was brought in to shield income from those fields from taxation. The move was welcomed as one that would advance investment and jobs in the offshore sector by trade body Oil & Gas UK, which pointed out that certain projects could see up to $800 million shielded from tax.
Italy Eases Drilling Ban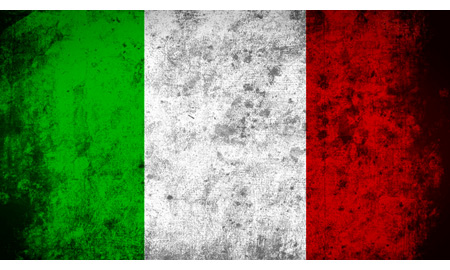 The UK was not the only country to see its government move in a positive direction with respect to the offshore sector in 2012. In June, Italy lifted its ban on offshore drilling for certain projects. This move arrived almost two years after the infamous Decree No.128/10 that came into force in August 2010 in the wake of the Deepwater Horizon disaster.
The Italian ban – which was aimed at offshore exploration and production activities within five miles of the Italian coast (and within 12 miles of certain protected marine and coastal areas) – no longer applies to exploration licenses already issued prior to DL 128/10 coming into force nor to applications for concessions that were under review at the time.
While oil and gas workers in the UK and Italy will have cheered the progress shown in developing their respective offshore sectors in 2012, Norway's offshore sector saw a series of strikes and industrial disputes.
In June, a strike involving Baker Hughes' staff based offshore Norway was averted after the Norwegian Oil Industry Association (OLF) and energy sector union SAFE agreed a new collective deal within the country's oilfield services industry. But that was soon followed by a wider-ranging strike that lasted for 16 days and which cost the country's oil and gas sector an estimated $500 million. This latter strike was brought to an end in mid-July by Norway's Minister of Labor invoking emergency powers.
Another strike, which threatened to shut down installations on two North Sea fields, was averted in early September when OLF agreed a last-minute pay deal with the union Industri Energi that saw a general pay rise of 4.5 percent for the drilling personnel along with other concessions.
Over in the UK sector of the North Sea, unions were more concerned about health and safety matters during 2012.
A major health and safety incident during the year occurred in late March when Total was forced to shut down oil and gas production at its Elgin/Franklin platform in the North Sea off Scotland following a gas leak. More than 200 people were evacuated from the platform and the next few months saw Total work to plug the leak. Since the leak was detected the Elgin/Franklin field, which is capable of producing up to 280,000 barrels of oil equivalent per day, production was suspended although Total has stated as recently as November that it hopes it can be restarted before the end of 2012.
Helicopter Concerns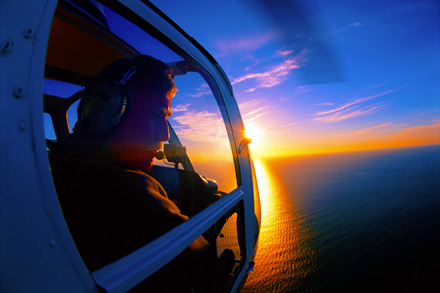 Problems with helicopters – particularly the EC225 version of the Super Puma aircraft – also peppered the health and safety headlines in 2012.
In May, the UK's main offshore workers' union, the RMT, along with the UNITE union called for helicopters operated by Bond Aviation to be grounded after an EC225 ditched into the North Sea. The incident brought to the fore memories of a helicopter disaster in April 2009 in which 16 people died when the Bond Super Puma carrying them from BP's Miller platform to Aberdeen plunged into the North Sea.
Then in October another EC225 Super Puma helicopter, carrying 17 oilfield workers to a rig, ditched into the North Sea to the west of the Shetland Islands. This time, the aircraft's operator was CHC Helicopter, but the ditching prompted several helicopter operators to suspend flights of all variants of Super Puma that they run.
The problem has since been identified as being to do with cracks in the main gearbox bevel gear shafts of the EC225 variant. However, the manufacturer Eurocopter is yet to identify the root cause.
More recently, there have been two Super Puma emergency alerts sparked by cockpit warning lights, while dozens of workers were stranded on a gas rig 100 miles off the coast of eastern England in early December after an AW139 helicopter operated by Bond broke down.
Of course, the UK was not alone when it came to health and safety incidents during 2012. In early November, Norway's Petroleum Safety Authority established an emergency response center after a near disaster in bad weather conditions involving the Floatel Superior rig – a submersible accommodation unit located alongside Statoil's Njord A installation in the southern Norwegian Sea. More than 300 people had to be evacuated from the Floatel Superior, which had begun to list after an anchor punctured one of its ballast tanks.
The Floatel Superior incident followed another stability incident on the Scarabeo 8 (UDW semisub) drilling rig in the Barents Sea in September, which led to an alarm being triggered and up to 140 people on board being mustered.
Record Licensing Rounds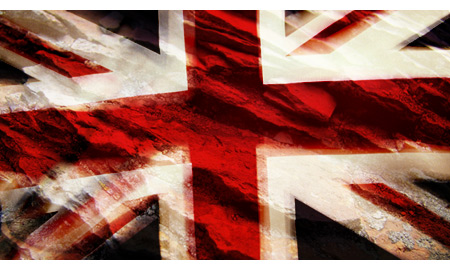 This year also proved be busy when it came to the award of new production licenses offshore Europe. Both the UK and Norway saw oversubscribed licensing rounds, while Iceland also got in on the act.
The UK's 27th offshore oil and gas licensing round saw the country in October make initial offers for 167 production licenses, demonstrating in the words of UK Minister for Energy John Hayes "the continuing attractiveness of the UK as an oil and gas producing province".
In early December, the Norwegian Petroleum Directorate reported that Norway had received applications from 36 companies for 86 blocks in its 22nd licensing round, with the greatest interest being shown in Barents Sea blocks.
NPD Exploration Director Sissel Eriksen commented in a statement that it was "no great surprise" that several companies applied for Barents Sea licenses after Statoil found oil and gas on Skrugard in 2011.
Meanwhile, December also saw Iceland award blocks in its offshore Dreki Area to Faroe Petroleum, Valiant Petroleum and Norway's state-owned oil company Petoro.
The biggest merger and acquisition deal of the year in the European oil sector was Rosneft's move to buy up Russia-focused TNK-BP from its squabbling owners, namely BP and the Alfa-Access-Renova consortium. Rosneft came to an arrangement with BP in October to acquire its 50 percent of TNK-BP for $17.1 billion cash and 12.84 percent of Rosneft shares before agreeing a deal in early December to buy the 50-percent stake owned by AAR for $28 billion.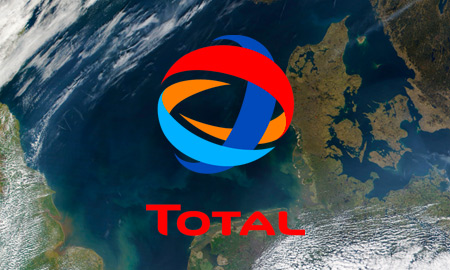 The year also saw a sizable asset-swap deal between Total and ExxonMobil concerning interests held by them on the Norwegian Continental Shelf.
Fracking On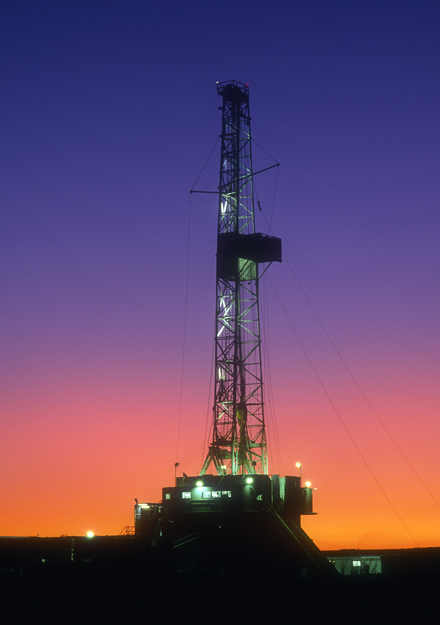 Finally, the year ended on a very positive note for fans of shale gas fracking in Europe.
While some European Union countries such as Bulgaria and France have opted to ban fracking, responding to demands from the public, Poland's government has been positive for some time about the activity and has declared it as environmentally safe. ExxonMobil's decision to exit its shale gas projects in Poland in June this year might be seen as a blow to the country's nascent shale gas industry, but fellow majors Chevron and ConocoPhillips, along with large independents Talisman Energy and Marathon Oil, continue to hold sizable acreages in Poland's shale gas basins.
But the big news for shale gas fracking in 2012 was the announcement in mid-December that the UK had lifted its ban on the activity. This came in the wake of the UK Chancellor of the Exchequer's Autumn Statement Dec. 5 in which he announced plans to better exploit the UK's gas resources along with plans for the Department of Energy and Climate Change to establish an Office for Unconventional Gas and Oil.
The New Year should see news of further fracking developments in the UK, particularly at Cuadrilla Resource's Bowland Basin operation in northern England.
Generated by readers, the comments included herein do not reflect the views and opinions of Rigzone. All comments are subject to editorial review. Off-topic, inappropriate or insulting comments will be removed.