Galuccio: Argentina to Host Next Shale Boom
by Dow Jones Newswires
|
Ben Lefebvre
|
Wednesday, December 19, 2012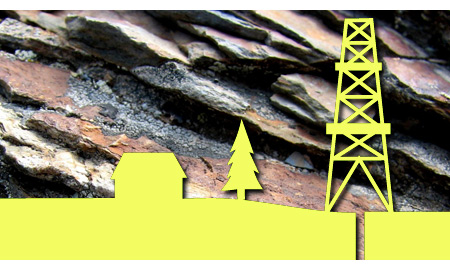 HOUSTON - Chevron Corp. and Argentina's state-run oil company, YPF SA, said Wednesday they have moved closer to forming a partnership that would invest billions of dollars to bring the South American nation's vast shale-oil resources into production.
If successful, the deal would give Chevron a beachhead in a country thought to hold the world's third-largest shale gas and oil reserves, after the U.S. and China. For Argentina, it could mean a return to energy self-sufficiency and an end to costly gas imports.
Executives from the two companies signed an agreement at Chevron's Houston headquarters to create a joint venture within a year.
That agreement, whose final terms will be hammered out in four months, would see the companies spend about $1 billion to drill 100 wells in a 290 square-kilometer area in the Vaca Muerta formation in Neuquen Province. The results of that pilot program will help the companies finalize plans to drill an estimated 2,000 wells for about $15 billion.
"Our goal is to move on this as soon as possible," Ali Moshiri, Chevron's head for Latin America and Africa, said at a press conference.
Chevron and YPF executives declined to comment on how much oil and gas the initial wells might produce, saying their main focus is keeping development costs low.
Although YPF would have to import some technology from the U.S., the area where the pilot program will be conducted already has most of the necessary drilling and processing infrastructure, YPF Chief Executive Miguel Galuccio said.
YPF hopes to learn from Chevron's experience drilling for oil and gas in the Marcellus shale formation in the northeast U.S. and the Eagle Ford shale formation in Texas, Mr. Galuccio added.
"What you're dealing with in the U.S. does not exactly match what we're seeing here," Mr. Galuccio said.
Investors appeared less than enthused about the deal, with YPF's New York-traded shares down 3.7% less than a half hour from the close. The shares have risen about 60% since closing at $9.57 on Nov. 16, as investors bet the recently nationalized company would unveil at least two major joint ventures before the end of the year.
YPF's success, or failure, in developing Argentina's shale oil and gas deposits could have significant political implications for President Cristina Kirchner, who in April seized control of the company from Spain's Repsol SA in a dispute over investment.
Mrs. Kirchner accused the Spanish company of siphoning capital out of YPF and failing to invest enough in exploration and production to reverse years of falling output and reserves that have turned Argentina into a net energy importer. Repsol has denied those accusations and is seeking about $10 billion in compensation for its lost shares in YPF.
Argentina could become an energy exporter again and provide consumers and industry with cheap natural gas if it's able to replicate the shale boom the U.S. has enjoyed in recent years.
The country is sitting on 774 trillion cubic feet of gas and 23 billion barrels of oil equivalent in the Neuquen basin in northern Patagonia, according to the U.S. Energy Information Administration estimates.
Argentina could satisfy its oil and gas needs by the end of the decade, Mr. Galuccio said.
For Chevron, the YPF deal is a rare bit of positive news for the U.S. oil giant's Latin American operations following a year of negative headlines related to environment claims in the region.
Chevron recently agreed to pay $149 million to settle environmental complaints stemming from an offshore oil leak in Brazil, and it is still fighting a decades-long court case pitting the company against Ecuadorian indigenous people who claim that Chevron is responsible for pollution caused by a company it acquired in 2000.
An Ecuadorian court has awarded the plaintiffs $19 billion.
In Argentina, a court order tied to the Ecuadorian case has put in jeopardy Chevron's assets there, a move that Mr. Moshiri said will have no effect on a potential deal with YPF.
"That's just brought about by a bunch of lawyers seeking money by any way they can," Mr. Moshiri said. "We believe the illegal action...will be thrown out."
A deal with Chevron could also help YPF build bridges with the international investment community following the company's traumatic nationalization.
In recent months, YPF's Galuccio has met with Statoil ASA, China National Offshore Oil Ltd. and other foreign oil companies to test the waters for potential investment or partnerships.
Companies trying to do business with Argentina's newly minted state energy champion may run afoul of Repsol's ire. The Spanish firm is suing Argentina for compensation related to its stake in Repsol and has also sued to block Chevron's partnership with YPF.
When asked if Repsol's lawsuits might affect its YPF venture, Mr. Moshiri said: "The short, precise answer is no. Absolutely not. What Repsol has done is completely irrelevant."
Generated by readers, the comments included herein do not reflect the views and opinions of Rigzone. All comments are subject to editorial review. Off-topic, inappropriate or insulting comments will be removed.