Ignition Sources: Cutting A Common Thread
|
Thursday, December 20, 2012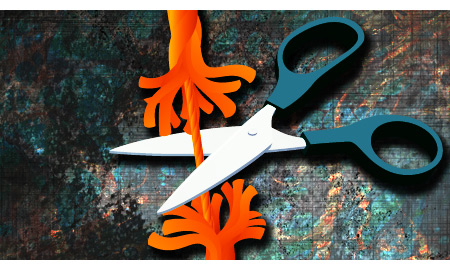 Three elements – heat, fuel and oxygen – must be present to ignite a fire. These ignition sources are particularly abundant at drilling rigs, refineries, storage terminals and other oil and gas facilities, and the operators of these installations take precautions to isolate these components. However, when ignition sources do mix and set off an explosion fueled by the flammable gases - dust or vapor that are present at such facilities - the results can be very costly in terms of lives lost, environmental impact and property damage.
"Combustion will take place if all three elements, in one form or another, are present, the gas/air mixture is within certain limits and the source of ignition has sufficient energy," said Tony Scott, Houston-based general manager of OCS Group, which provides industrial inspection, risk assessment and other services worldwide for the oil and gas industry. "The removal of one element is sufficient to prevent combustion as is the isolation or separation of the source of ignition from the gas/air mixture."
Mark Fessenden, director of technical services and training with Tyco Fire Protection Products, noted that fires and explosions can result from controllable as well as natural occurrences.
"Ignition may occur when any variation of electrical sources is introduced to a combustible situation, including nature, human error and equipment malfunction," said Fessenden.
Examples of natural causes include lightning strikes and the creation of static electricity when tanks are filled or emptied. Overfilling tanks, ineffective grounding of tanks and allowing pumping equipment to become overheated are cases where human error can yield ignition. Fire sources tied to equipment malfunctions include pipe/valve failures and improperly operating venting devices.
"Due to the volatility of flammable liquids and gases, reactions to temperature variations, sensitivity to pressure and wear on equipment, one or all can combine to create potential hazards," Fessenden said. "Diligence and planning is required to combat and contain ignition incidents. Facility managers must recognize the possibilities for ignition and take measures to ensure each probability is addressed with a proper fire protection plan and equipment."
Better ignition source management
In Scott's view, there is far too much recent evidence to suggest that more action is warranted on the part of government and industry in North America to reduce the number of ignition sources at oil and gas and other facilities. He reasons that stricter management of ignition sources would lessen the likelihood of similar events in the future.
"In the last decade alone, dozens of deaths and injuries from devastating explosions have occurred in environments from sugar refineries to petrochemical plants, where the ignition of gases, dusts and other materials can cause catastrophic explosions," Scott said.
The table below lists several high-profile events that have occurred just in the United States within the past 10 years.

"Lack of maintenance in looking toward potential sources of ignition electrical and mechanical is the common thread [in the above events]," said Scott. "This can be reduced by installing the correct Ex-certified equipment."
Electrical and non-electrical equipment bearing the Ex designation, which certifies that the equipment can be used in a potentially explosive area, is designed to prevent ignition sources from combining with a flammable atmosphere. Such equipment also may allow the three elements to coexist but under tightly controlled conditions; in these cases, the equipment will maintain the source of ignition below specific values or allow an explosion to occur but contain it within a robust enclosure.
Companies can significantly reduce risk in hazardous environments by installing, inspecting and maintaining susceptible equipment with an Ex electrical protective system, Scott added. In addition, he said that specialized computer software manages these various components to ensure they operate properly.
"Companies have to be aware of equipment used in a potentially explosive environment which has the capability of igniting a surrounding flammable gas, vapor or dust," continued Scott. "Protective systems are items which mitigate the effect of an explosion, should one occur."
He pointed out that such systems protect against explosions triggered by factors such as:
electrical arcs/sparks
frictional sparks
hot surfaces
welding activities
cigarettes
static discharges
batteries
thermite action
pyrophoric reaction that occurs when sodium is exposed to water
chemical reactions
mechanical sparks
lightning strikes
exhausts of combustion engines
Combustion engine exhaust issues contributed to two very prominent events that killed a total of 26 workers – the 2005 explosion at BP's Texas City refinery and the 2010 Macondo incident in the Gulf of Mexico, Scott said. The use of certified Ex mechanical equipment could have mitigated the exhaust-related factors in each event, but such measures have not been introduced in North America, Scott added.
Examples of such equipment include roof fans and ceiling air diffusers that direct potentially explosive atmospheres away from hazardous areas. Across the Atlantic, the European Commission requires the use of such equipment via its "ATEX" directives. Under ATEX, companies must correctly mark and maintain areas with potentially explosive atmospheres and to properly train staff to work safely in those areas. Two noteworthy ATEX directives include the following:
ATEX 95 ref. 94/9/EC concerns equipment protective systems and components that are intended for use in potentially explosive atmospheres.
ATEX 137 ref. 1999/92/EC concerns worker health and safety in those workplaces where potentially explosive atmospheres might be present.
"ATEX in the European Union is law," said Scott. "As it's law, companies can be prosecuted for breaking the rules."
To be sure, Scott stressed that laws, good practice and guidance are already mostly in place and primarily stem from the International Electrotechnical Commission (IEC) standard on equipment for explosive atmospheres (IEC 60079). In addition, he observed that strong initiatives, rules and expectations exist in the United States; he cited as a prime example U.S. Code of Federal Regulations Title 30 250.114, which governs the installation and operation of electrical equipment on petroleum facilities and incorporates various American Petroleum Institute recommended practices. Another driving regulatory force in the United States is the OSHA Act of 1970, which includes a "General Duty Clause" requiring an employer "to provide a safe and healthful workplace."
Nevertheless, Scott contends that the spate of fatal incidents that have taken place at U.S. facilities in recent years demands stricter adherence to regulations and industry recommended practices.
"The U.S. has strong initiatives, rules and expectations, but this needs to be governed and implicated by the government or industry and independently audited by qualified companies," Scott said.
In addition, he called for a greater emphasis by facility owners and operators to train employees about the "knowledge, skills and mindset required to reduce risk and work safely in hazardous environments."
OCS Group, which is one provider of such training courses as well as Ex inspections onshore and offshore internationally, recommends that employees undergo formal hazardous environment safety training that combines theory and practice every 3-5 years.
The best defense
Fessenden echoes Scott's sentiments regarding the need for vigilance in managing risks from ignition sources.
"Within the oil and gas industry, fires will inevitably occur," said Fessenden. "The best defense for refineries or petrochemical facilities includes thorough preparation, compliance, an educated staff and actionable response plans."
In addition, Fessenden underscored the importance of properly engaging a facility's first responders.
"Having actionable fire protection plans in place that are understood by all firefighting staff is the first step to reducing the chance that incidents will occur, and minimizing overall damage and injury if they do," he said.
Fessenden also pointed out that the placement of various units at a facility can make firefighters' jobs easier.
"Industrial plants, petrochemical plants and refineries can often over-occupy their real estate, which can stress fire suppressions that are not configured to handle additional capacity," he said.
"Adequate separation between tanks, holding containers, cooling towers and furnaces can minimize an event, enabling firefighting personnel and fire suppression systems to work properly and quickly. Installation of automated systems whenever possible, versus conducting manual fire suppression operations, can also help reduce human error from playing a role in a fire incident occurring or becoming larger."
Fessenden also pointed out that well-trained front-line employees maintain a strong defense against catastrophes.
"[E]ducating the facility staff on the proper steps to take in the event of a flammable liquids fire, including how to manually shut down each piece of equipment, and which type of fire suppression agent to use based on fire type, is essential for the safety of people and property," he said. "Providing ongoing training to recognize malfunctioning equipment, the proper flammable liquid levels of a tank, and how to vent systems to expel flammable gas or fumes, are additional ways for facilities to maintain a safe and efficient working environment."
"The risk of a catastrophic explosion within a hazardous area [gas, vapor or dust] is significantly increased if it isn't inspected on a regular basis by competent personnel," added Scott. "Equipment should be inventoried, logged, inspected, tagged and verified for compliance. The end result should be a detailed report outlining the remedial tasks required to make the zone safe."
Scott acknowledged that implementing stricter measures to inspect and maintain mechanical and electrical equipment to limit ignition sources in a hazardous area can cut into facility efficiency and the company's bottom line. However, he pointed out that costs from a catastrophic event in which ignition sources had not been properly addressed can be far greater.
"It's one thing to reduce operating costs, but shouldn't you reduce the risk?" Scott concluded.
Click here to read about one company's solution for reducing ignition sources.
Generated by readers, the comments included herein do not reflect the views and opinions of Rigzone. All comments are subject to editorial review. Off-topic, inappropriate or insulting comments will be removed.