Musings: Canada Open For Business But The Open Door Is Closing
by G. Allen Brooks
|
PPHB LP
|
Thursday, December 20, 2012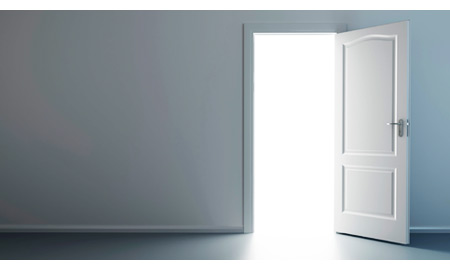 On Friday afternoon, December 7, 2012, one business day before it was supposed to render a decision on China's CNOOC Limited's $15.1 billion proposed purchase of Canadian energy company Nexen Inc., Prime Minister Stephen Harper's government announced it was approving the transaction, but also that it was changing the rules governing future state-owned enterprise (SOEs) purchases of local resource companies under the country's "net benefits" test. Along with approving the CNOOC transaction, the government okayed the $5.2 billion purchase of Progress Energy Resources Corp. proposed by Malaysia's Petroliam Nasional Bhd (PETRONAS). (That deal has already closed.) The Progress deal had been turned down once by the government, but it encouraged the two parties to resubmit the transaction after agreeing to some sweetened terms. In issuing its affirmative decisions, the federal government also issued new rules for the purchase of Canadian natural resource companies by SOEs. The new rules are somewhat still ill-defined, but in his press conference, Prime Minister Harper spelled out some rules that will make future transactions less desirable, which raises the question of what the impact may be on Canadian natural resource companies securing the necessary capital to develop the new energy and mineral resources the country needs.
Previously, in response to concerns about the Canadian government's rejection of BHP Billiton's offer to purchase Saskatchewan-based Potash Corporation, Prime Minister Harper proclaimed that Canada was "open for business," but the new rules seem to signal that the door is only open for non-state-owned buyers, although minority investments by SOEs will be welcomed. The message seems to be: Bring your money, but don't plan to own our companies.
The new guidelines state: "It is the policy of the government of Canada to ensure that the governance and commercial orientation of SOEs are considered in determining whether reviewable acquisitions of control in Canada by SOE are of net benefit to Canada. In doing so, investors will be expected to address in their plans and undertakings, the inherent characteristics of SOEs, specifically that they are susceptible to state influence. Investors will also need to demonstrate their strong commitment to transparent and commercial operations." The policy goes on to explain that the government will assess the factors enumerated in Section 20 of the act, specifically corporate governance and reporting structure of the foreign buyer. In expounding on the measures that will be examined, the policy cites "the appointment of Canadians as independent directors on the board of directors, the employment of Canadians in senior management positions, the incorporation of the business in Canada, and the listing of shares of the acquiring company or Canadian business being acquired on a Canadian stock exchange." Doing or committing to do these things will be considered favorably in assessing whether a purchase will be approved.
One area that was determined by the federal government to be off-limits to new foreign purchasers is the oil sands. Prime Minister Harper said the government will only consider future takeover deals in the oil sands by SOEs in "exceptional circumstances," although what circumstances will be considered exceptional was not explained, leading to additional uncertainty. It was pointed out in several newspaper articles discussing Prime Minister Harper's announcement that this policy could put at risk the nearly $17 billion in oil sands assets for sale formally and informally. These assets involve both partial and full ownership of projects. Prime Minister Harper said, "…Canadians generally, and investors specifically, should understand that these decisions are not the beginning of a trend, but rather the end of a trend." He went on to say, "To be blunt, Canadians have not spent years reducing the ownership of sectors of the economy by our own governments, only to see them bought and controlled by foreign governments instead."
As some observers pointed out, one nebulous net benefits policy for foreign investment has been replaced with another nebulous net benefits policy aimed especially at SOEs, regardless of their national origin. We were intrigued with the statement in the new policy that "Appropriate monitoring will be conducted in accordance with the ICA [Investment Canada Act]." So what happens if a foreign buyer fails to live up to these new rules? So while Prime Minister Harper was quoted at his news conference saying, "When we say that Canada is open for business, we do not mean that Canada is for sale to foreign governments." Once a sale is made, can it ever be undone? We won't hold our breath for the next SOE purchase in Canada. Whether this new policy translates into a reduction in the flow of foreign investment important for the development of Canada's natural resources remains to be seen, but right now we believe it will.
Generated by readers, the comments included herein do not reflect the views and opinions of Rigzone. All comments are subject to editorial review. Off-topic, inappropriate or insulting comments will be removed.