Outlook 2013: Singapore's Offshore Sector to Stay Robust
by Quintella Koh
|
Rigzone Staff
|
Monday, December 17, 2012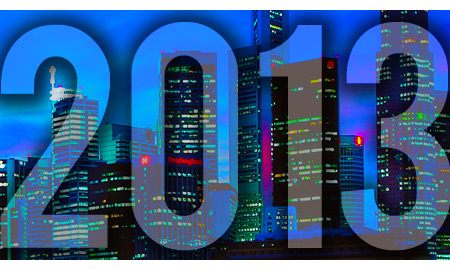 Despite the global macro-economic uncertainties this year, Singapore's offshore industry has reason to stay cautiously optimistic, as the oil and gas sector to which it is dependent on has remained healthy.
The International Energy Agency (IEA) projected that global oil demand will increase at an annual rate of one percent per annum until 2030, raising the requirement from 85 barrels million per day in 2008 to 105 million barrels per day in 2030. The IEA also noted that any reduction in consumption from developed countries is more than offset by increasing demand from emerging economies with Asian economies such as China, India and the Association of Southeast Asian Nations expected to account for more than half of the global incremental demand for oil in the current decade.
Energy Business Analyst Douglas Westwood predicts that over the five-year period from 2011 to 2016, Asian companies will spend about $28.8 billion in investments in deepsea exploration, drilling and production, more than double the $11.6 billion spent in the previous five-year period of 2007 to2011.
As the foremost offshore repair and construction hub for the region, Singapore is reaping the benefits of the industry's robust growth.
"The outlook for the marine and offshore sector continues to be positive, buoyed by continued growth in Asia. China and India remain key growth engines and will likely account for half the global increment demand for energy from 2011 to 2020. Projections indicate that from 2011 to 2016, Asia's energy demand will drive Asian companies to invest about $29 billion on deepsea exploration, drilling and production. This is more than double the $12 billion spent from 2007 to 2011," Singapore's Second Minister for Trade and Industry S. Iswaran said in a November address.
A 2012 to 2013 outlook report published by Singapore Shiprepairing, Shipbuilding & Offshore Industries Directory (SSSOI) supports Iswaran's views. SSSOI noted in its report that between 2005 and 2009, the offshore industry grew at a compound rate of 18 percent to $14 billion (SDG 17 billion) and shipyards in Singapore have an enviable orderbook of over $9 billion (SDG 8 billion) stretching up to 2015.
Demand for High Specification Rigs Leads Growth
Singapore-based rigbuilders and industry analysts say that demand for high specification rigs will lead the sector's growth in 2013 as drilling move towards deeper waters.
Maybank Kim Eng's Investment Analyst Yeak Chee Keong revealed in a November offshore sector report that business activities among the major rig builders – Keppel Offshore & Marine, Sembcorp Marine, Ezion – is likely to remain strong moving towards the end of 2012.
The order-win momentum from these companies is expected "to be sustained," Yeak noted in the report.
The drillships and semisubmersibles built by Keppel O&M – the world's largest rig builder – and Sembcorp Marine are especially sought after globally as the companies possess the technology required to build rigs capable of operating in deep waters depths of more than 4,921 feet (1,500 meters) and in ultra-deep water depths of 7,548 feet (2,300 meters).
Singapore rig builders will continue to grab contract wins on the strength of their proven track record, noted CIMB's Investment Analyst Lim Siew Khee, sharing the same views as Yeak. In her analysis, she noted that Chinese rig builders, such as Cosco Dalian, have tried to muscle into the rig industry by pricing their jackups at more than a 10 percent discount to that of Keppel O&M's. For example, a jackup built by Cosco Dalian could cost $170 million versus a jackup constructed by Keppel O&M that would cost $192 million. However, she noted that Chinese shipyards will face an uphill battle against their Singapore peers, who can consistently deliver quality rigs on schedule and in several instances ahead of schedule.
Notable wins this year for Singapore rig builders include Sembcorp Marine's subsidiary, PPL Shipyard, which secured two turnkey contracts - worth $434 million - for the construction of two jackups from Mexico's Integradora de Servicios Petroleros Oro Negro, and Keppel FELS' contract – worth $1.2 billion – with Ukraine's state-backed energy firm Naftogaz to build two semisubmersibles.
Requirement for Floating Production Systems to Rise
The offshore conversion sector – refabricating vessels to floating production systems (FPS) – is another bright spot for the industry. As offshore production increases, the demand for FPS is also expected to strengthen. The number of FPS has more than doubled over the last ten years to 250 units in 2010, and the demand for FPS is expected to increase by 20 percent over the next several years, according to an SSSOI report.
Over half of the floating production systems in the world are deployed in Latin America. Brazil drives demand as its national oil company Petrobras has multi-FPS developments in its pre-salt fields in the Campos and Santos basins. Increasingly, FPS are also being employed in Asian countries – such as Malaysia – to support deepwater operations.
The floating, production, storage and offloading (FPSO) unit is the industry-favorite, accounting for over 60 percent of the offshore sector, noted SSSOI. As the industry leader in FPSO conversion, to-date, two thirds of the world's FPSO contracts are owned by Singapore-based shipyards.
The prospects for Singapore's offshore sector can be best summed up in a paragraph of the address made by Iswaran in November:
"With rising offshore drilling and production activities, the demand for offshore rigs, platforms and support vessels is set to increase. Singapore is well-placed to ride this offshore wave as our shipyards have built up a sound track record of providing cost-effective, safe and timely deliveries. We are also able to meet [our] customers' needs by offering a full spectrum of customized products and in-house proprietary designs for offshore rigs."
Generated by readers, the comments included herein do not reflect the views and opinions of Rigzone. All comments are subject to editorial review. Off-topic, inappropriate or insulting comments will be removed.
For More Information on the Offshore Rig Fleet:
RigLogix can provide the information that you need about the offshore rig fleet, whether you need utilization and industry trends or detailed reports on future rig contracts. Subscribing to RigLogix will allow you to access dozens of prebuilt reports and build your own custom reports using hundreds of available data columns. For more information about a RigLogix subscription, visit
www.riglogix.com
.