Brazil's Petrobras to Sell Argentine Assets
by Dow Jones Newswires
|
Ken Parks
|
Friday, December 14, 2012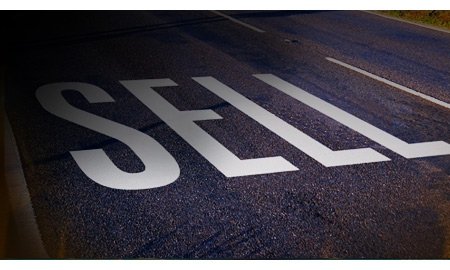 BUENOS AIRES - Brazil's state-run oil company Petroleo Brasileiro, or Petrobras, is putting its Argentine assets up for sale and will start accepting bids from interested buyers as early as today, Argentine newspaper La Nacion reported Friday.
Petrobras has hired Scotiabank Brasil to handle the sale, and talks have been held with four Argentine oil companies: state-run YPF SA, Tecpetrol, Pluspetrol, and Bridas, La Nacion said, citing local oil executives.
A Petrobras spokesperson declined to comment on the report.
Petrobras's possible sale of its operations in Argentina--which are largely held by its Petrobras Argentine SA subsidiary--would mark an abrupt change in the Brazilian energy giant's international strategy.
In April, Petrobras Chief Executive Maria das Gracas Foster said the company would continue to invest in Argentina, though developing ultra-deepwater fields found off Brazil's coast is a top priority.
Petrobras Argentina sold a refinery and gas stations to an Argentine investor almost two years ago, and today its assets include a stake in an electric utility as well as oil and gas fields.
Petrobras Argentina's share price has cratered this year after Argentine President Cristina Kirchner nationalized YPF in April. Its shares in New York fell 5.3% to $4.83 on Thursday, giving the company a market capitalization of about $1.33 billion. The shares stood at a 52-week high of $8.62 in January.
Argentina has proven a difficult market for foreign energy companies due to government policies aimed at keeping domestic oil and gas prices low for consumers and industry. Oil and gas exports are subject to steep export taxes, and up until recently gas prices were capped at levels well below international rates.
Mrs. Kirchner recently more than tripled what her government pays YPF for new natural gas production, raising the price to $7.5 per million British thermal units, in a move that signals greater willingness to offer higher prices to attract badly needed investment in Argentina's vast shale gas and oil deposits.
Argentina ranks third in the world, behind China and the U.S., in potentially recoverable shale-gas reserves, with 774 trillion cubic feet, according to a study by the U.S. Energy Information Administration. It also has large quantities of shale oil.
Generated by readers, the comments included herein do not reflect the views and opinions of Rigzone. All comments are subject to editorial review. Off-topic, inappropriate or insulting comments will be removed.
RELATED COMPANIES